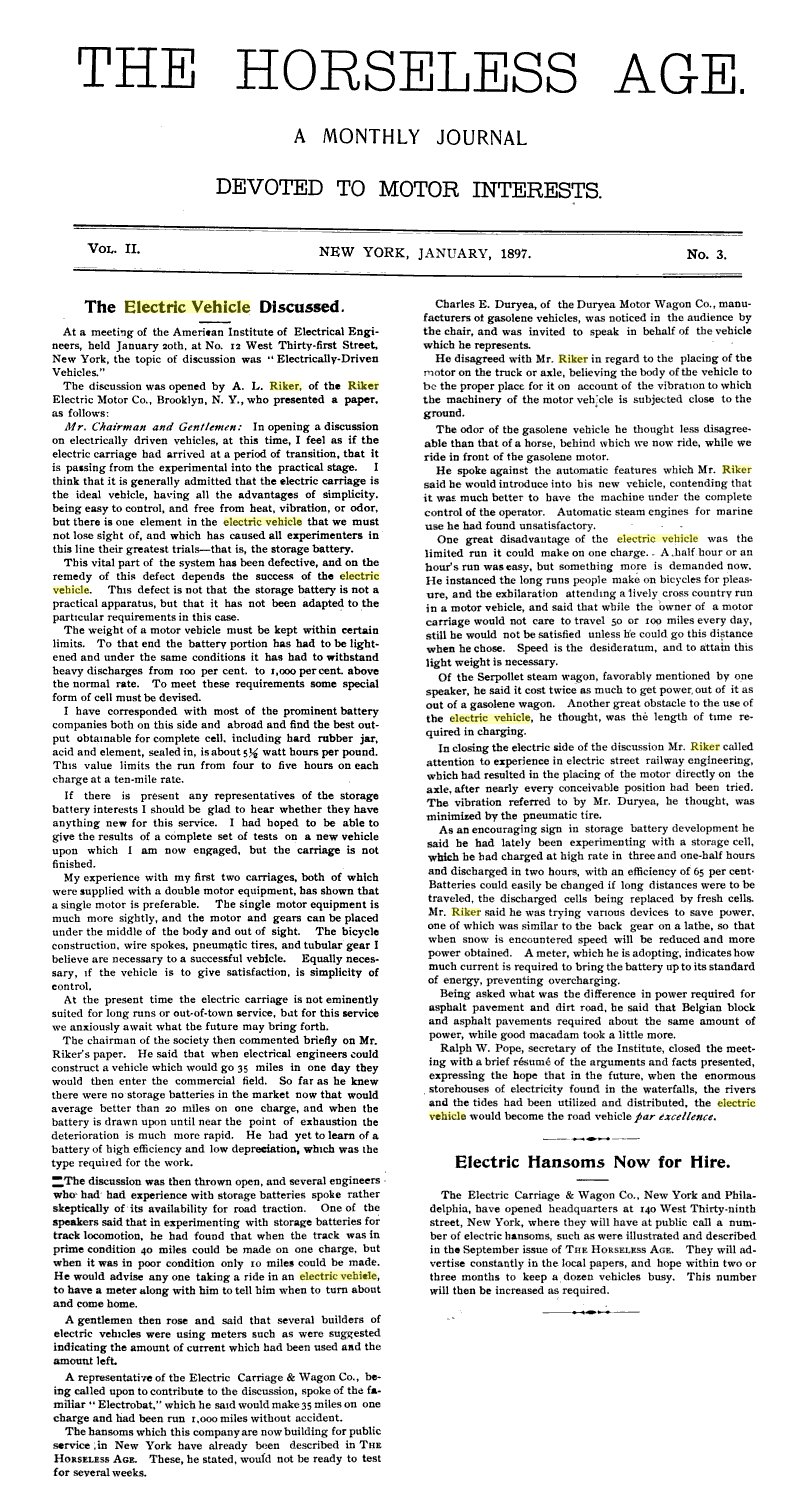 What follows is a transcript of (most of?) the discussion from that evening.
The Google digitizing of the magazine seems to jump from an earlier page
to this one, and at least some of the transcript is apparently left out.
I have not (yet) been able to examine an original copy of the
magazine to verify this, however.
NOTE: The name of the magazine is MOTOCYCLE
(not MotoRcycle)!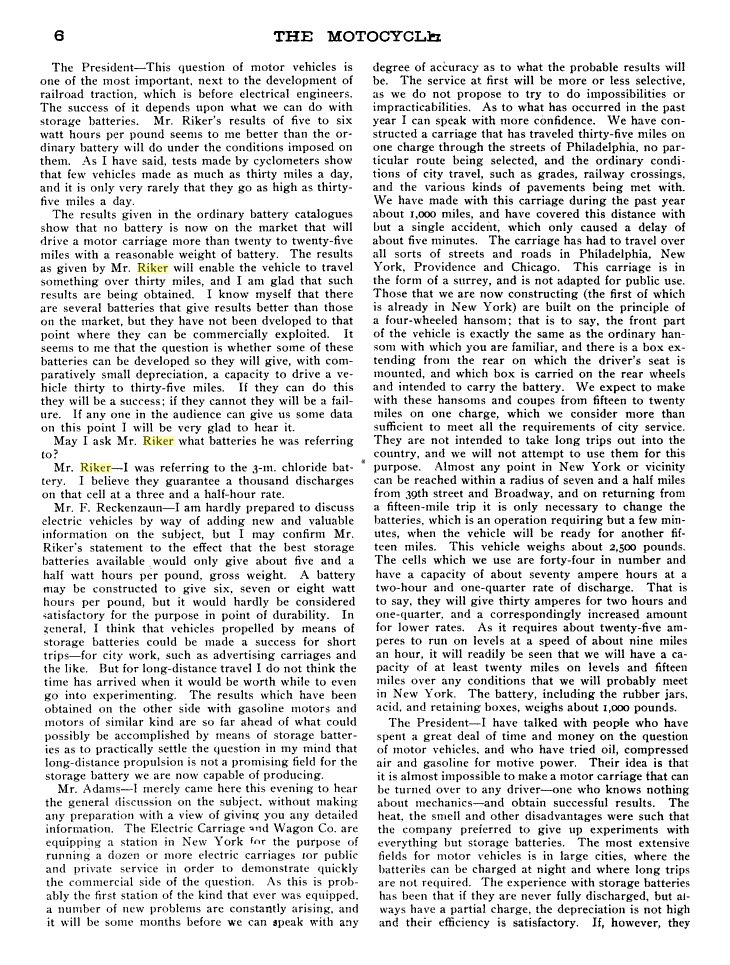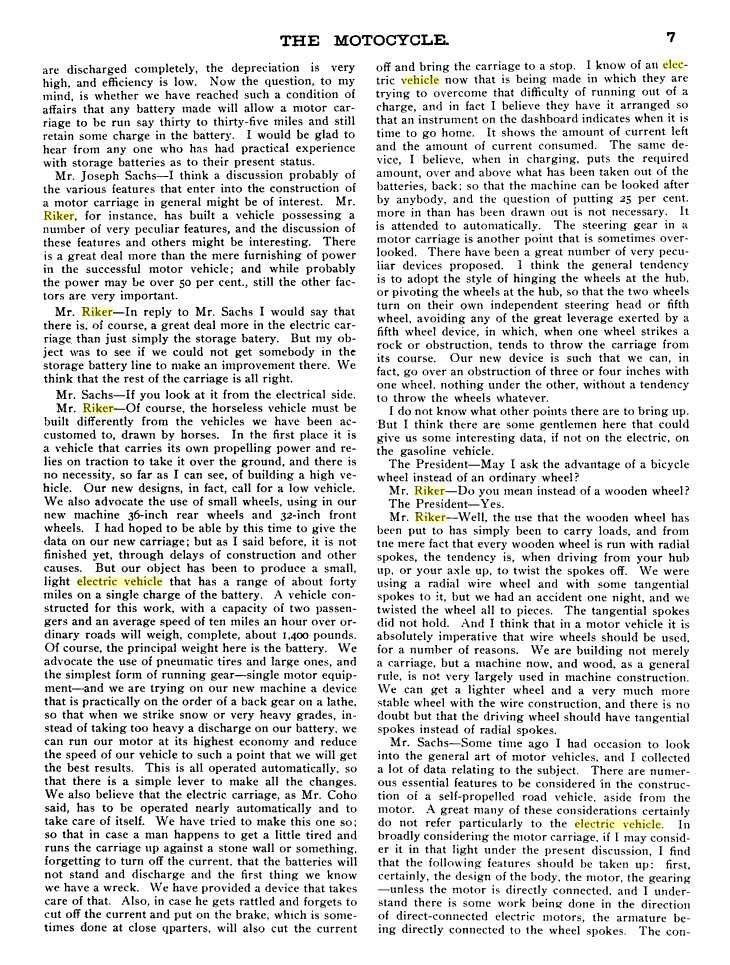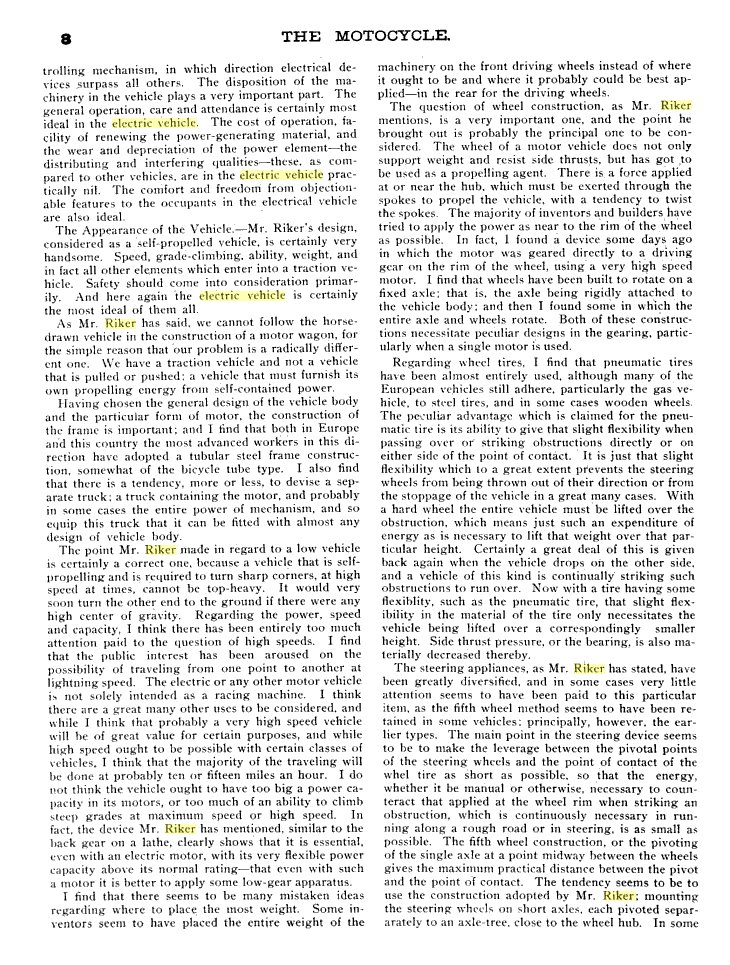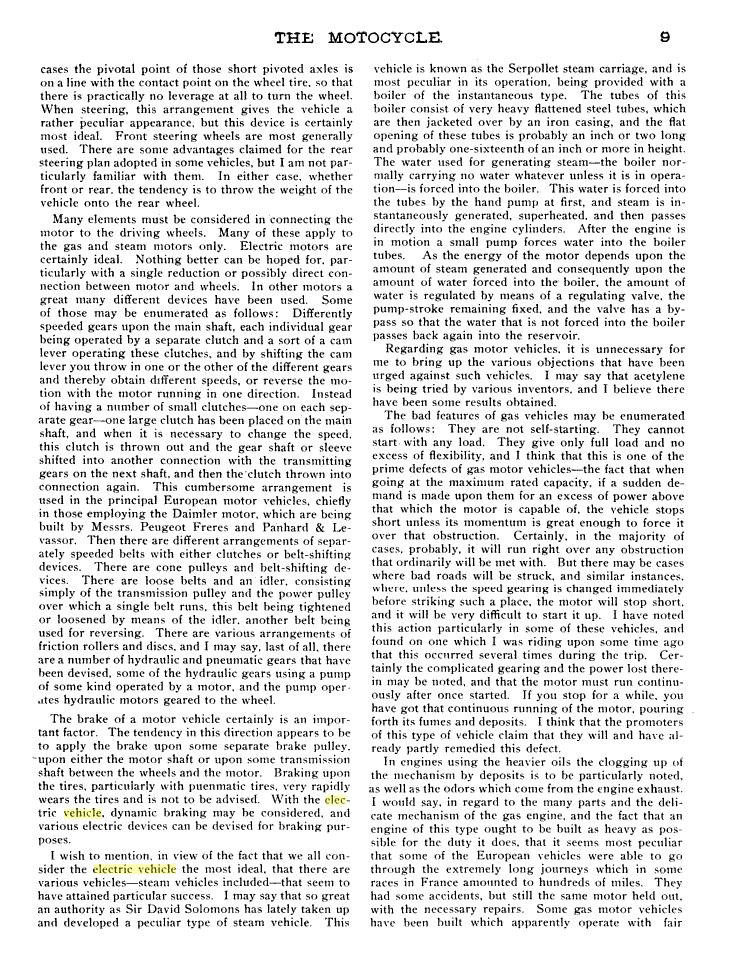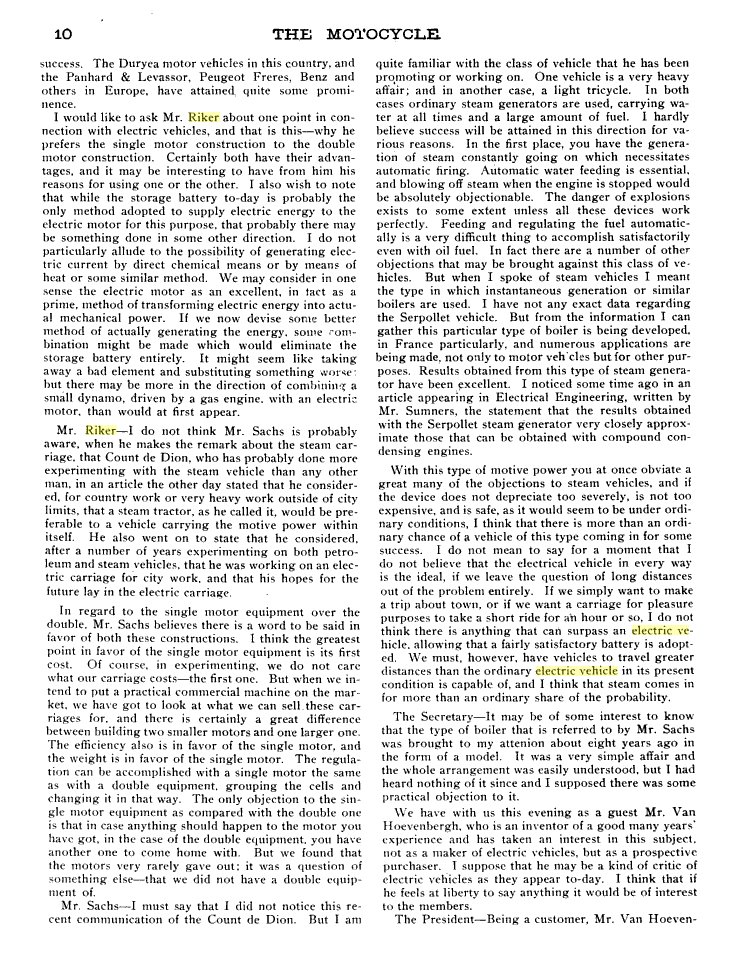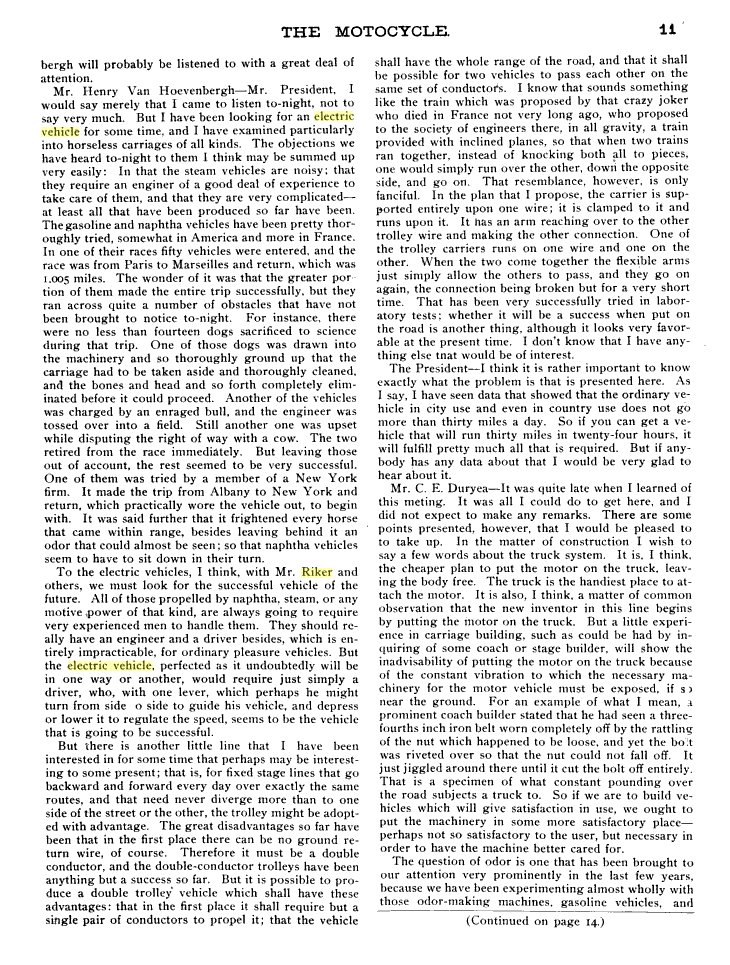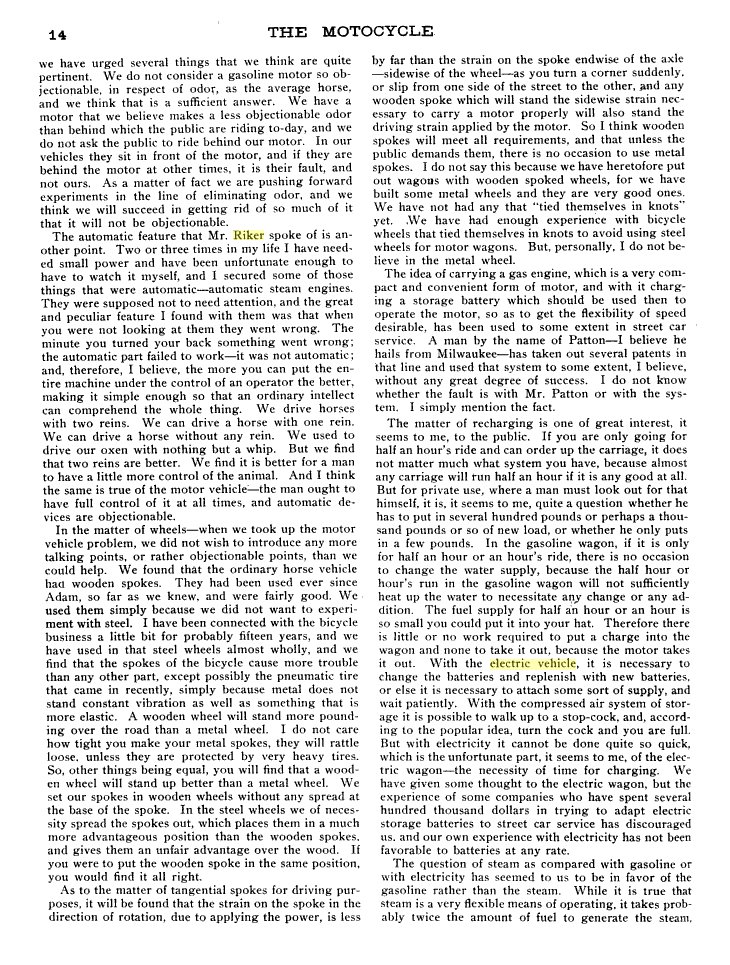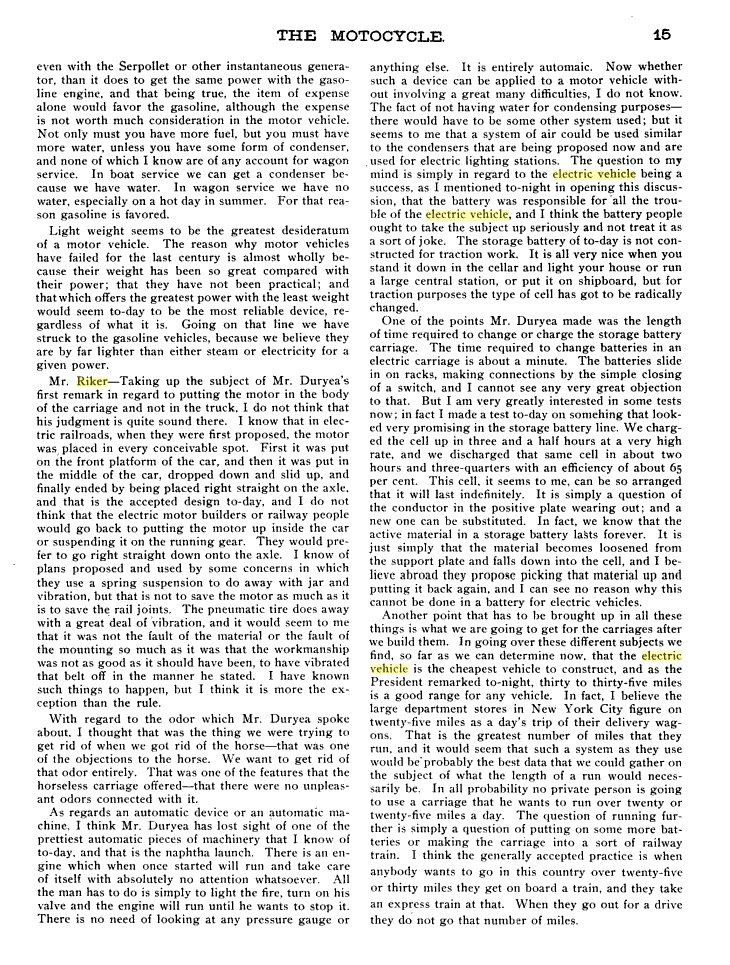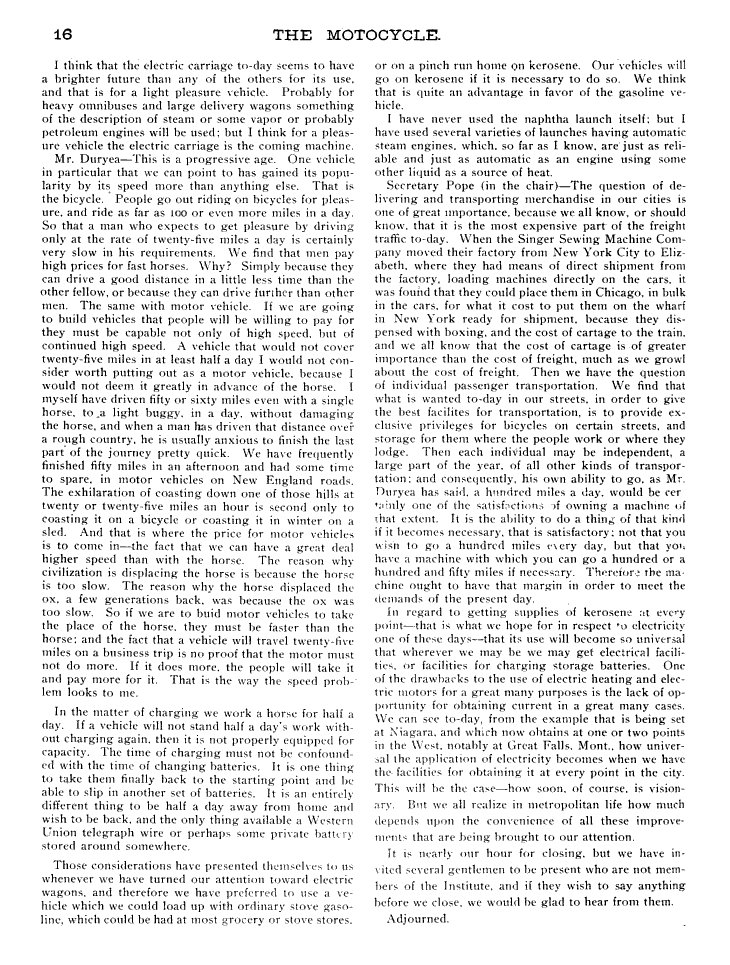 == == == == == == ==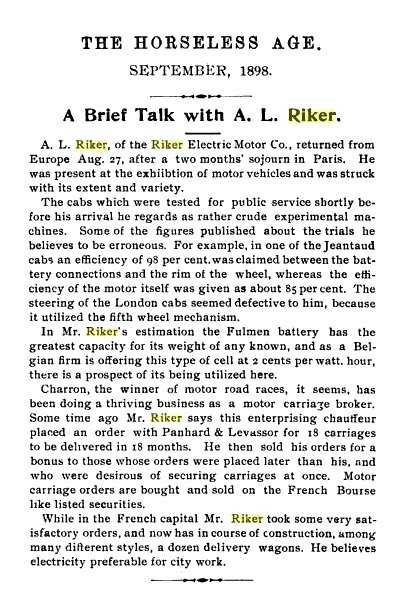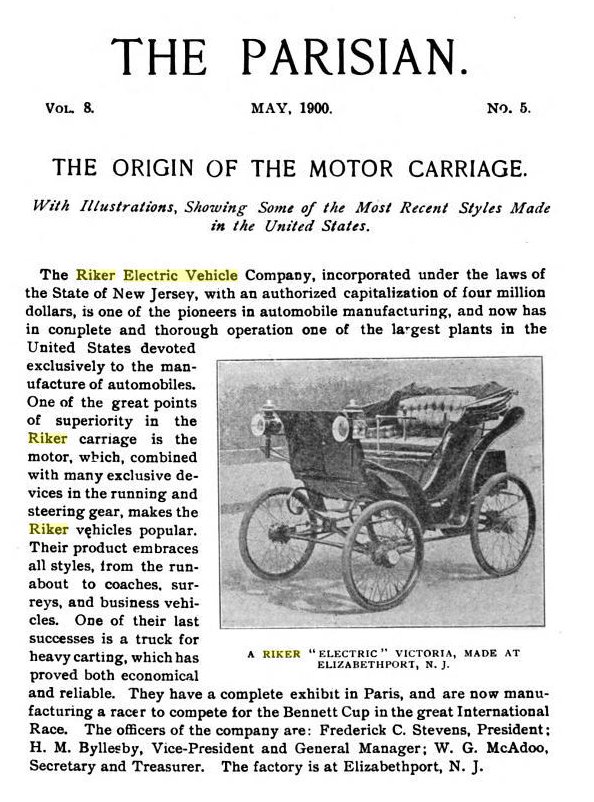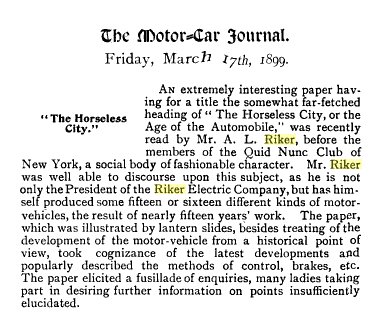 == == == == == == ==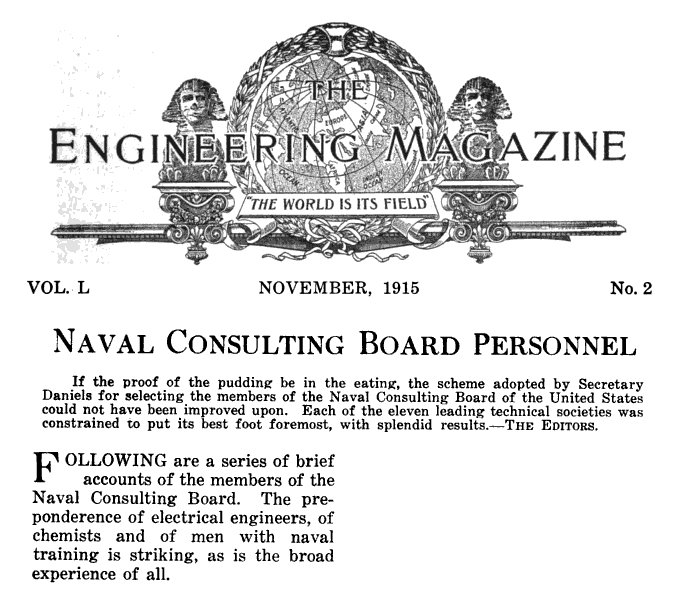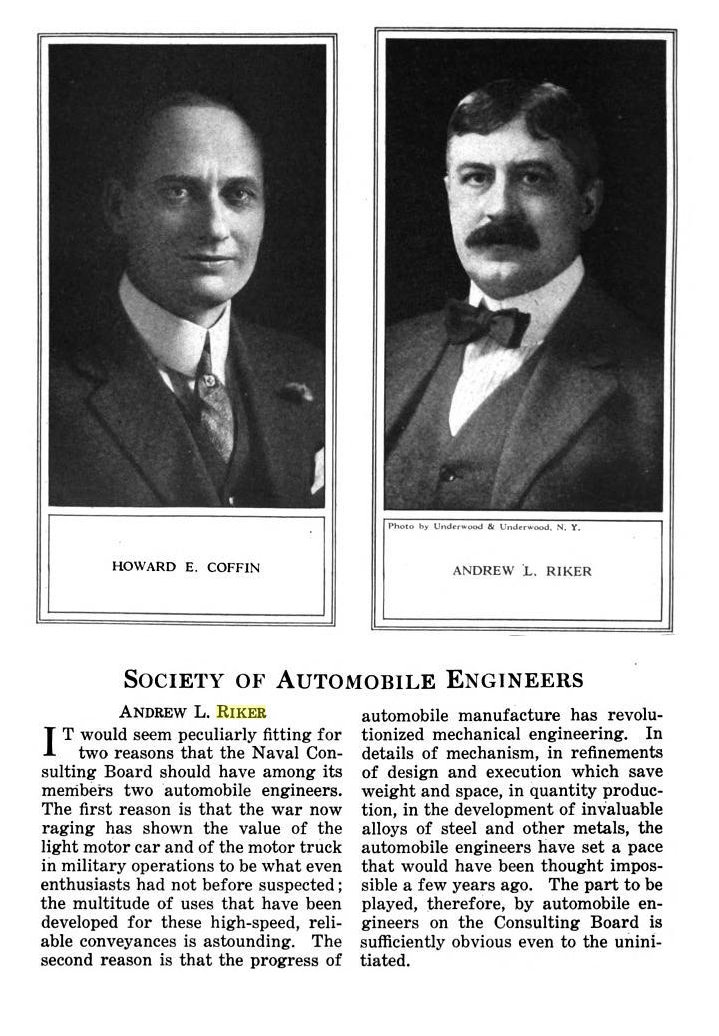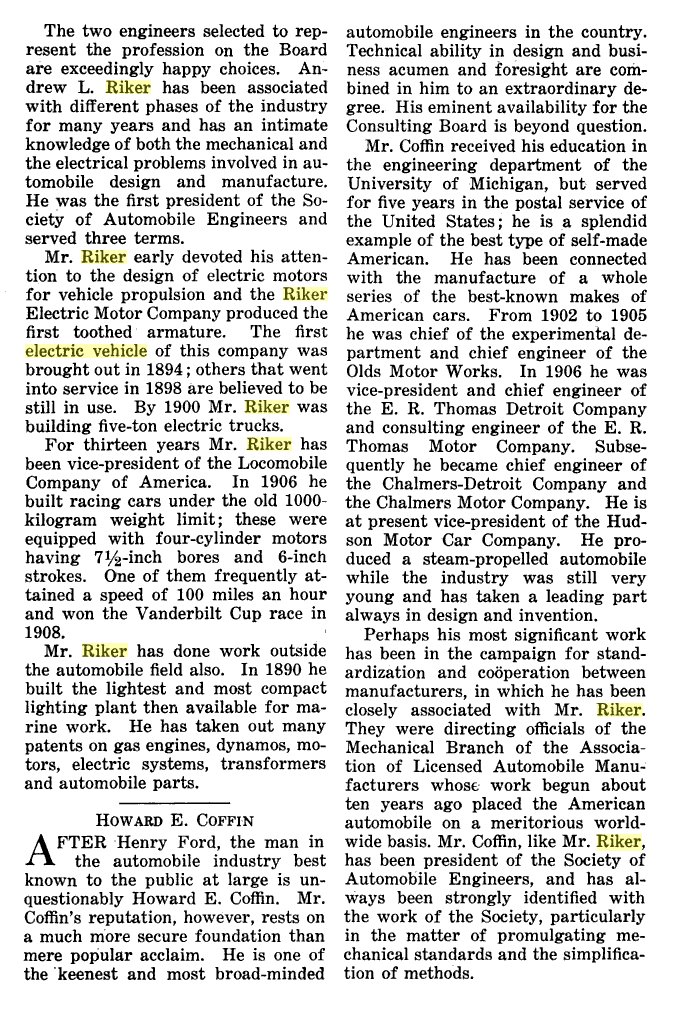 Return to the previous Riker page