The Munsey Tours of 1909 and 1910
In 1909, a Columbia car participated in the Munsey Reliability Tour.
Although it met with a significant accident at Allantown, PA,
no one was injured. The car was repaired and finished the Tour.
It should also be noted that this car carried the only female participant!
The following year, a Columbia had the honor of being
chosen as the Pacemaker for the tour.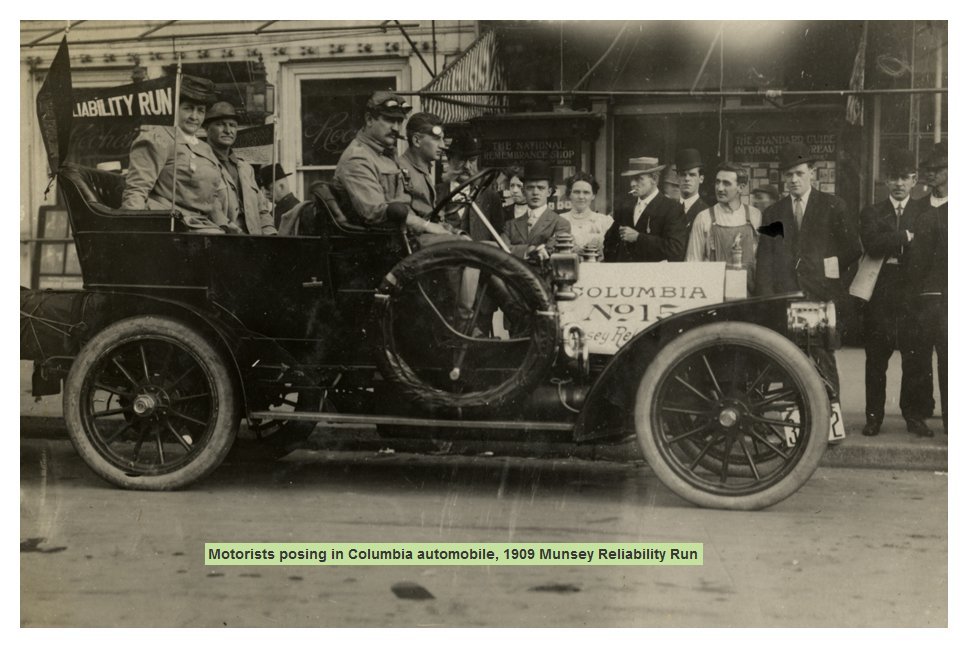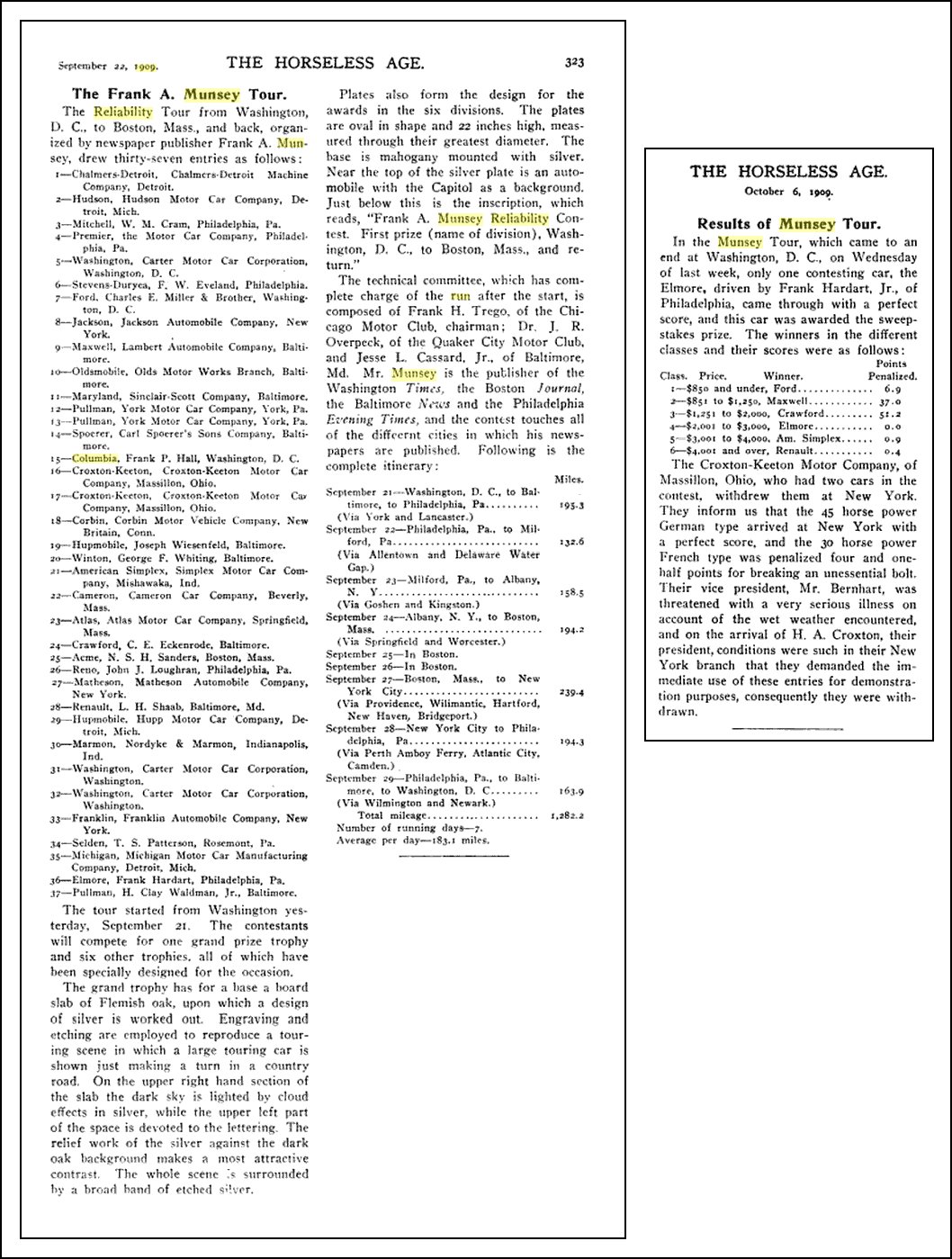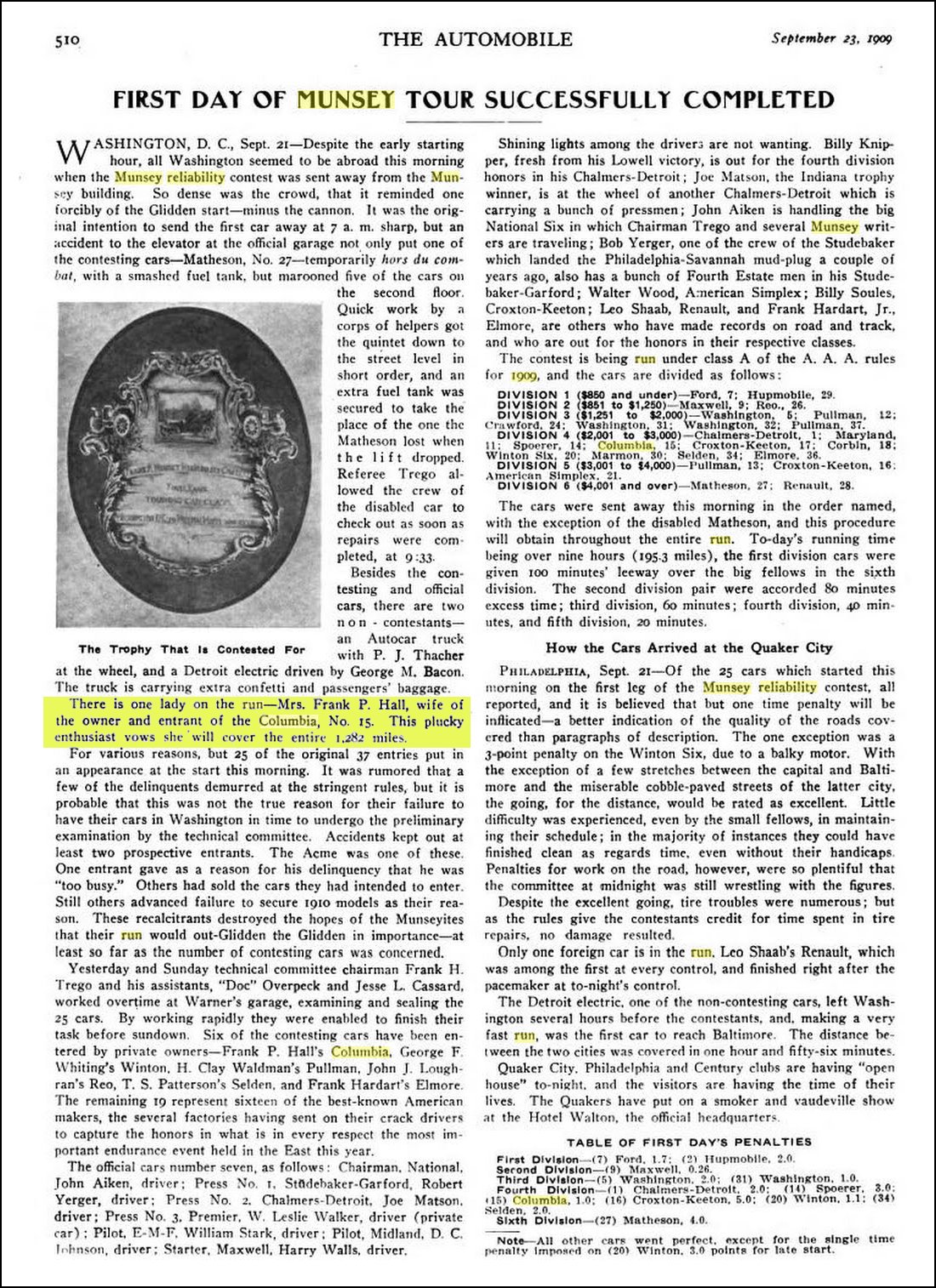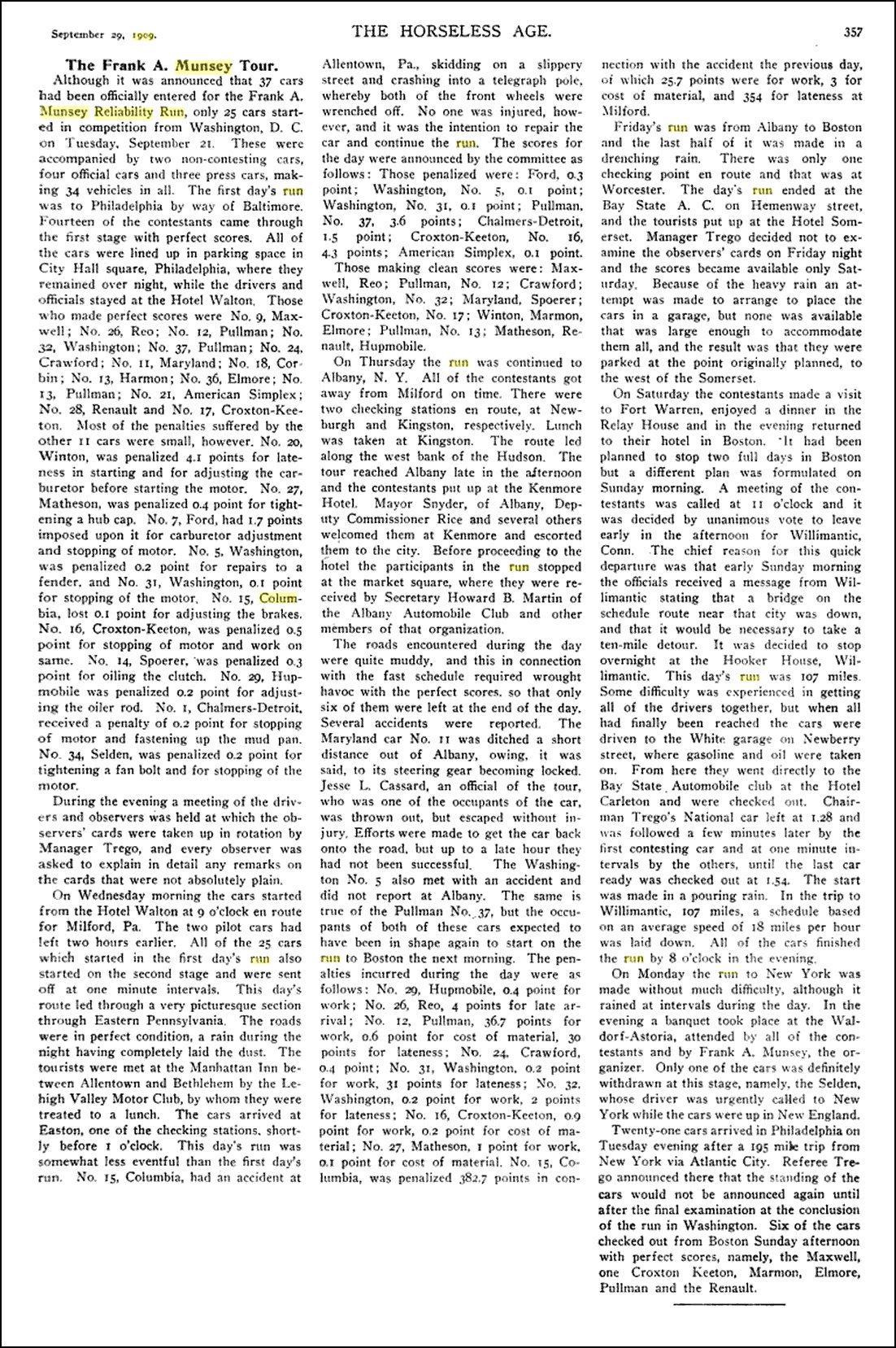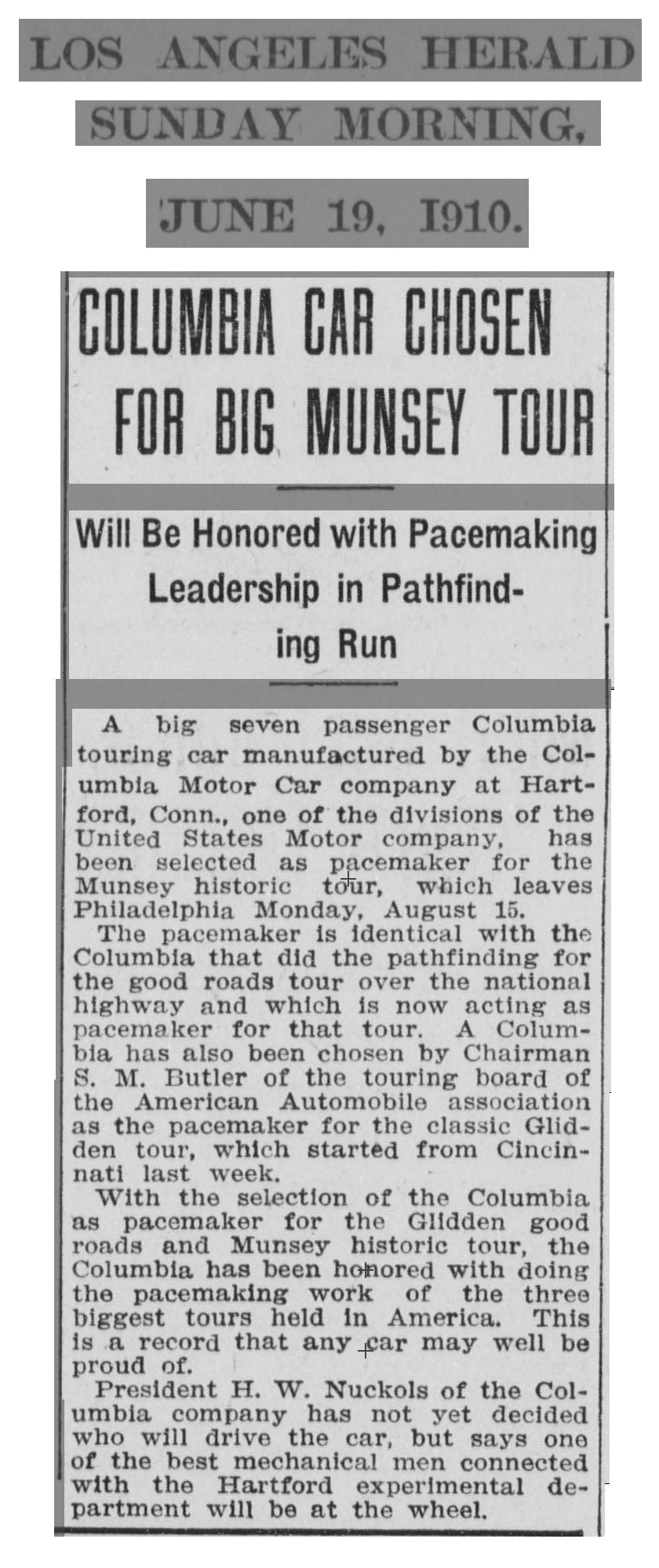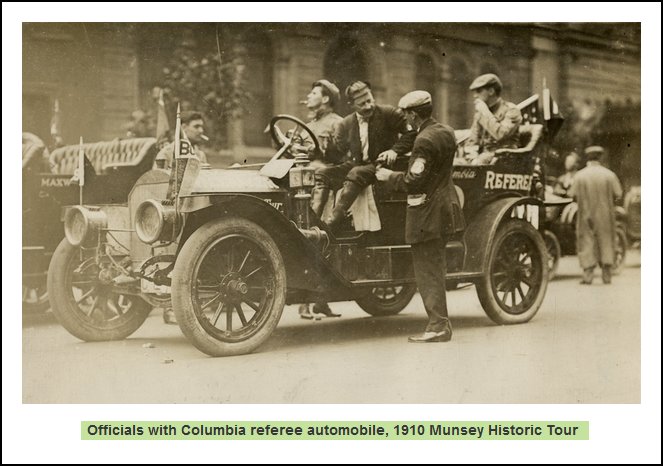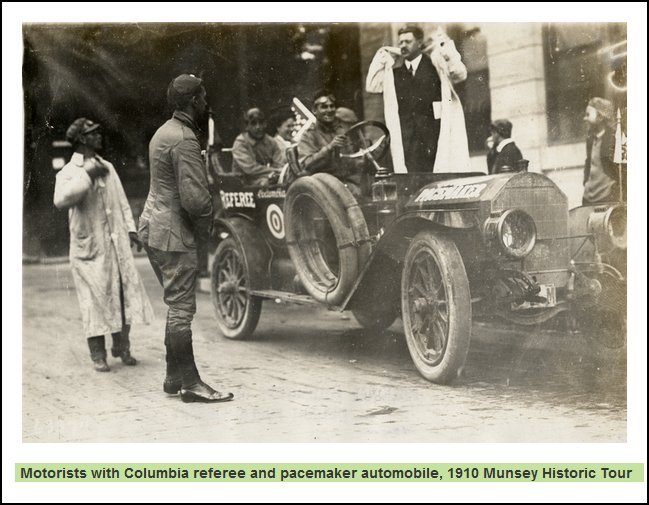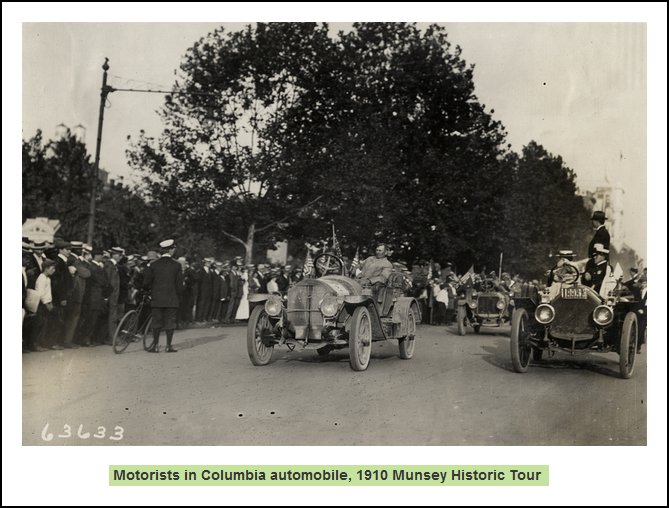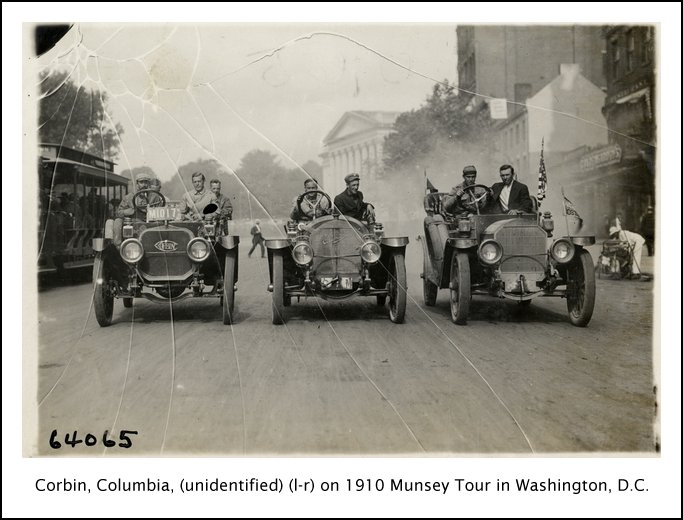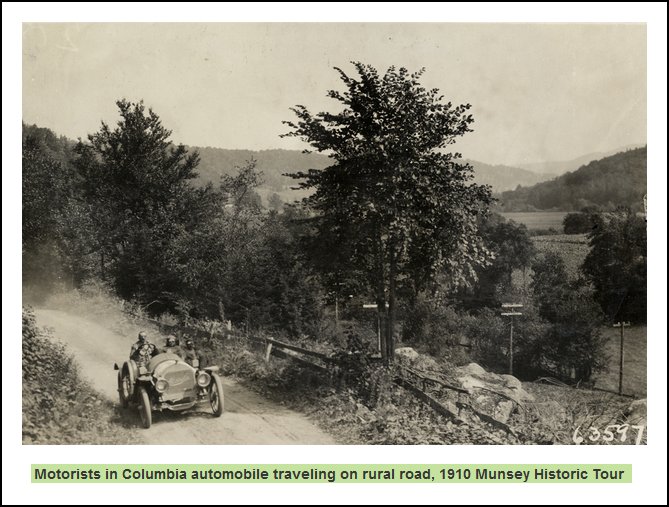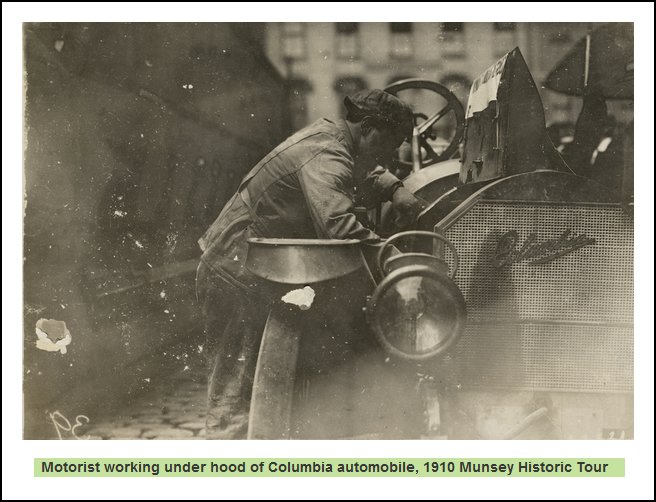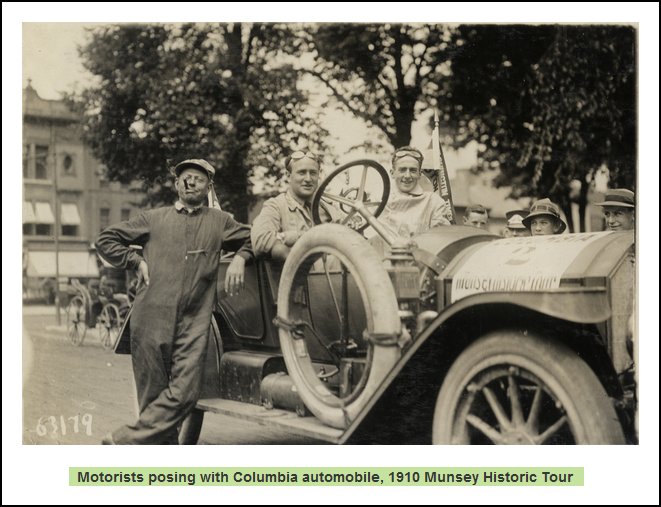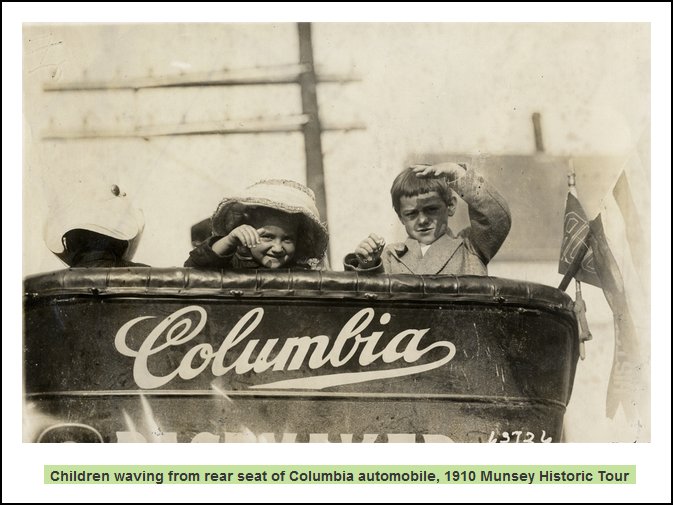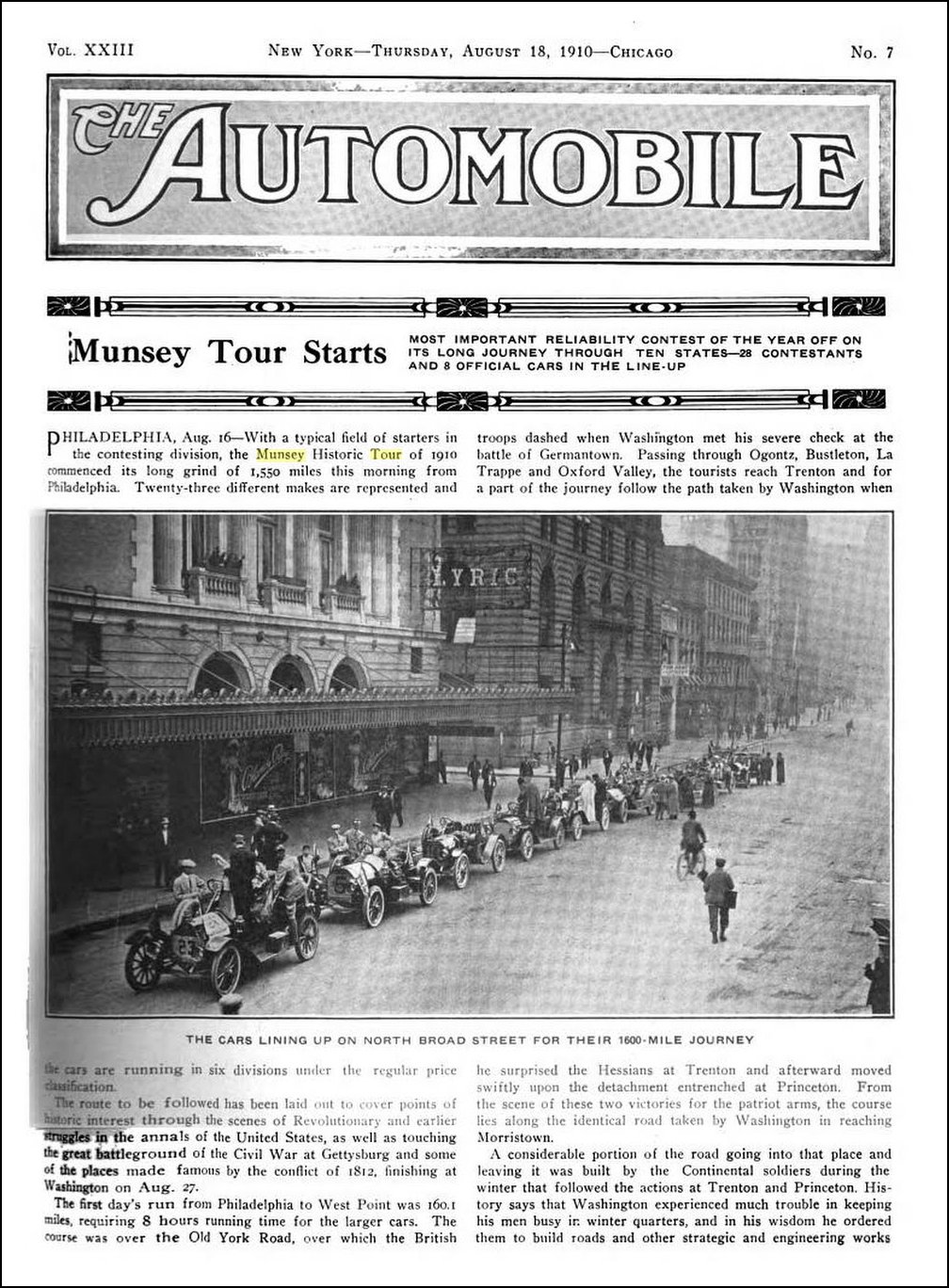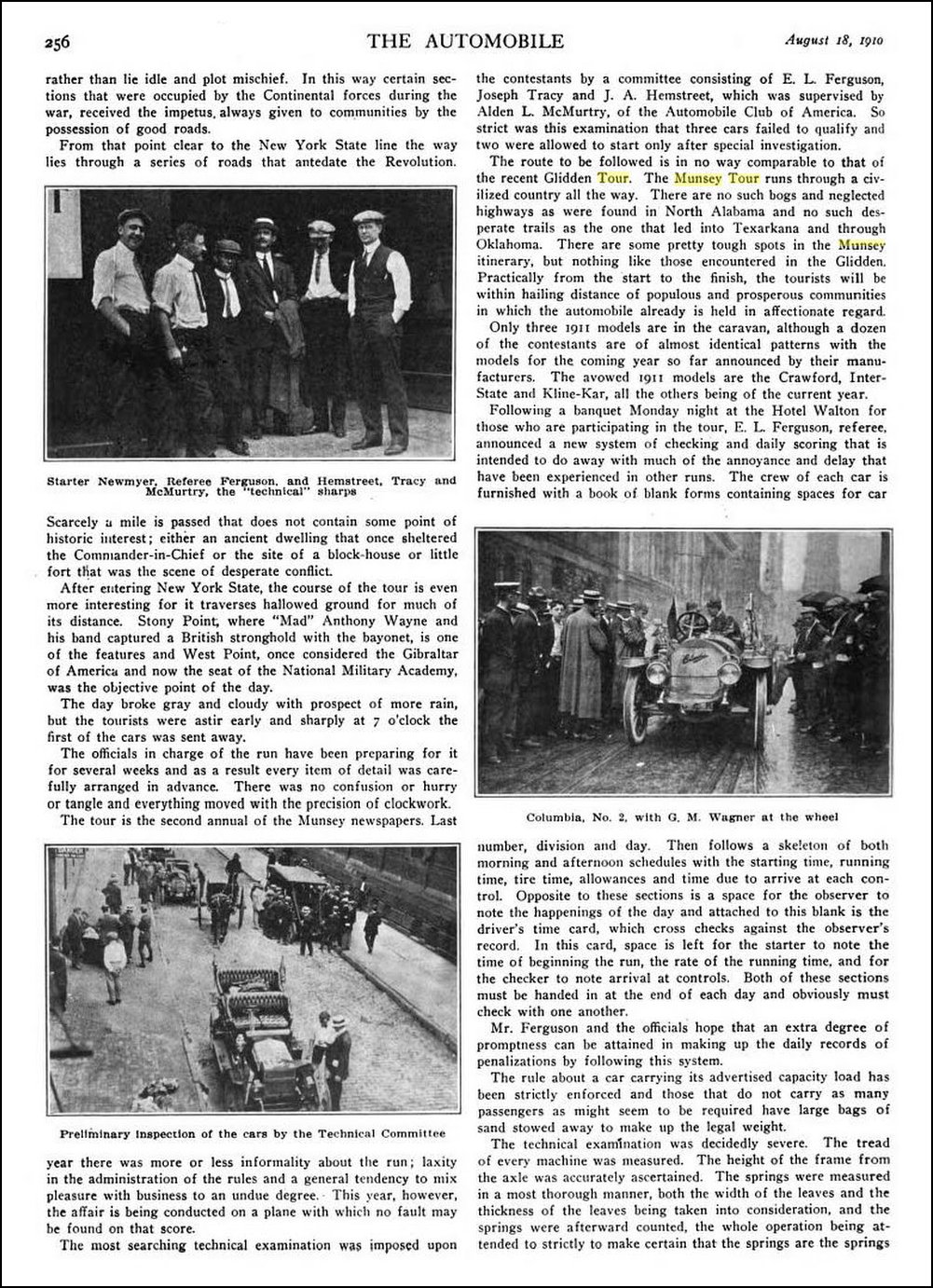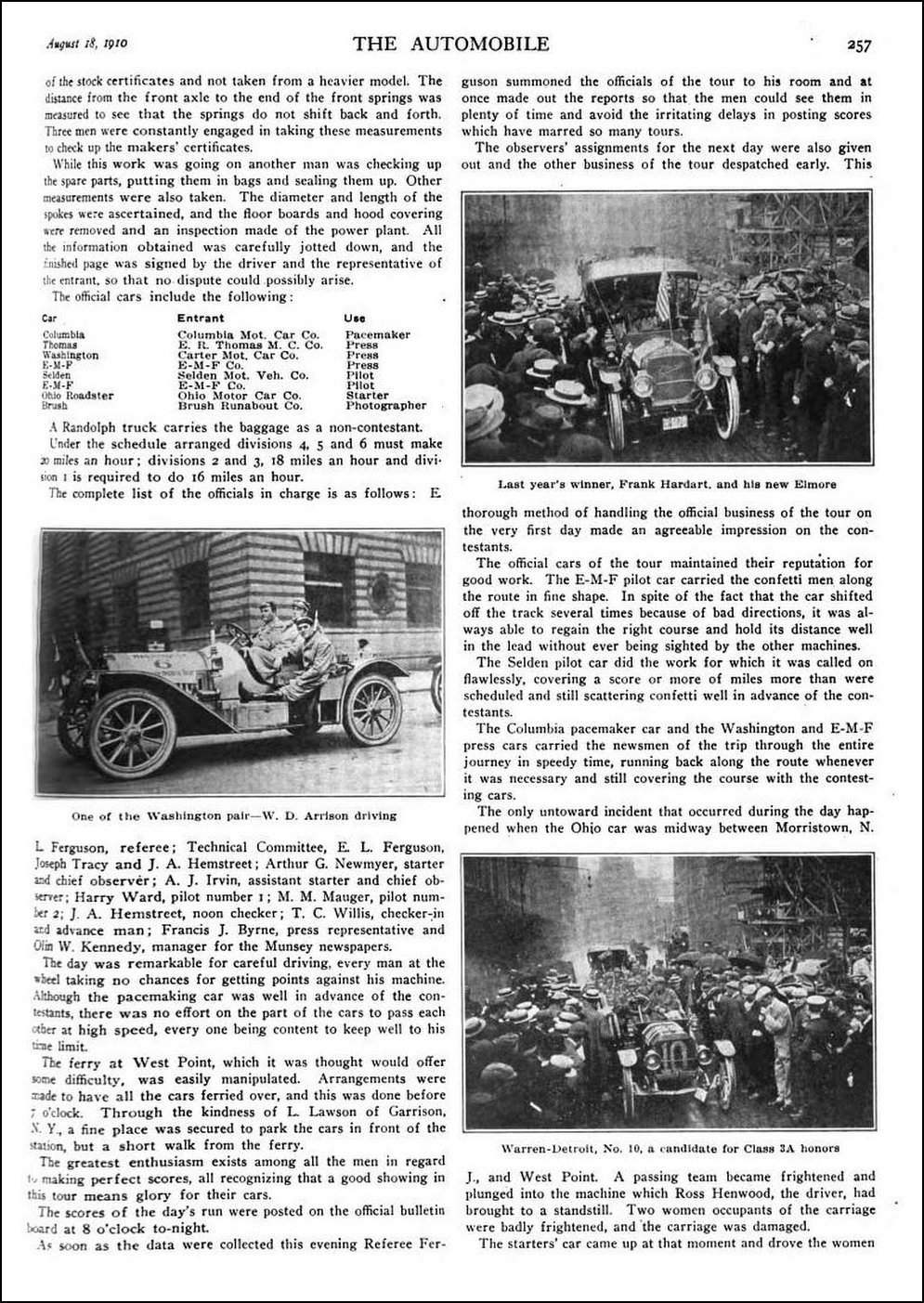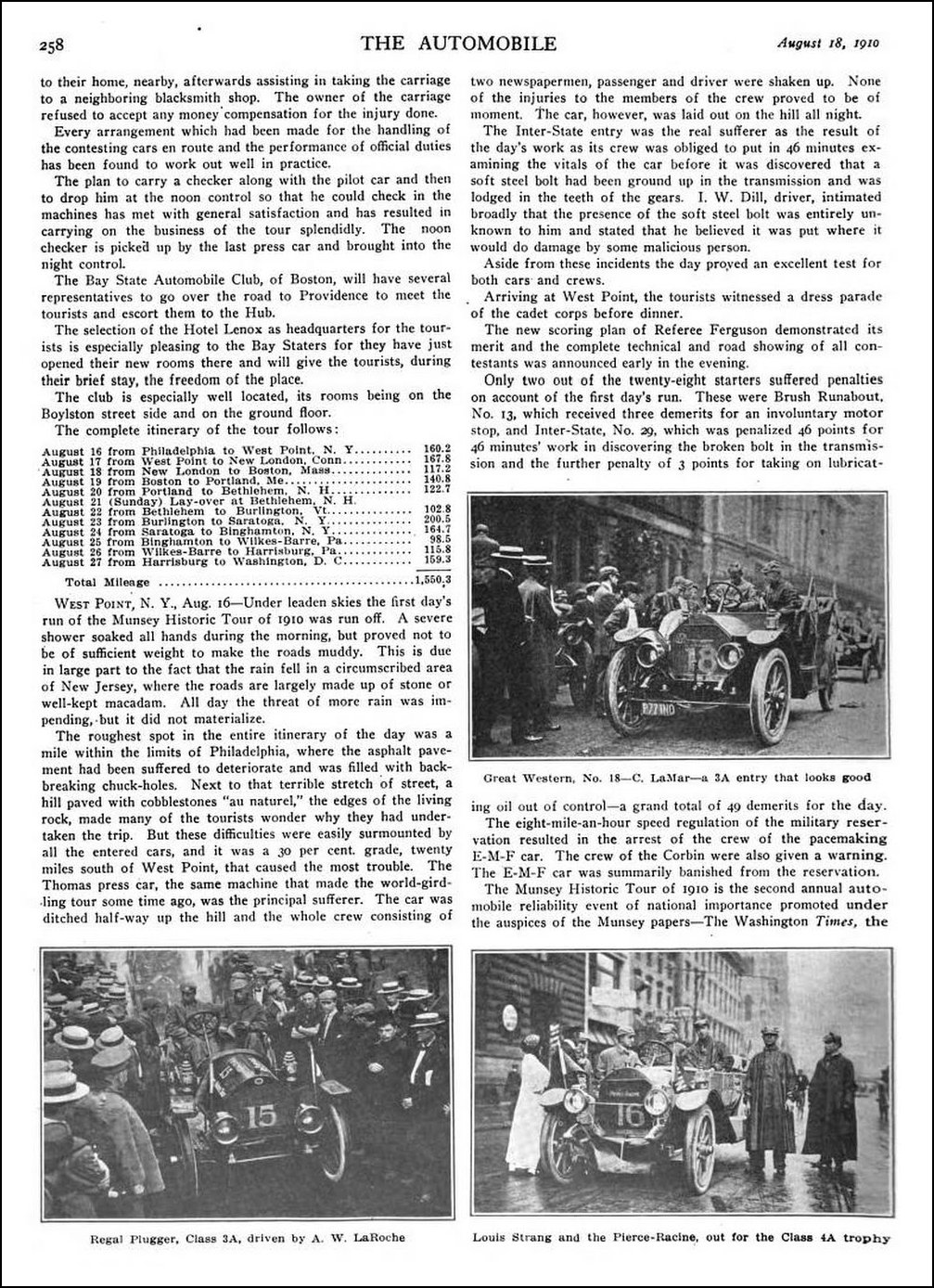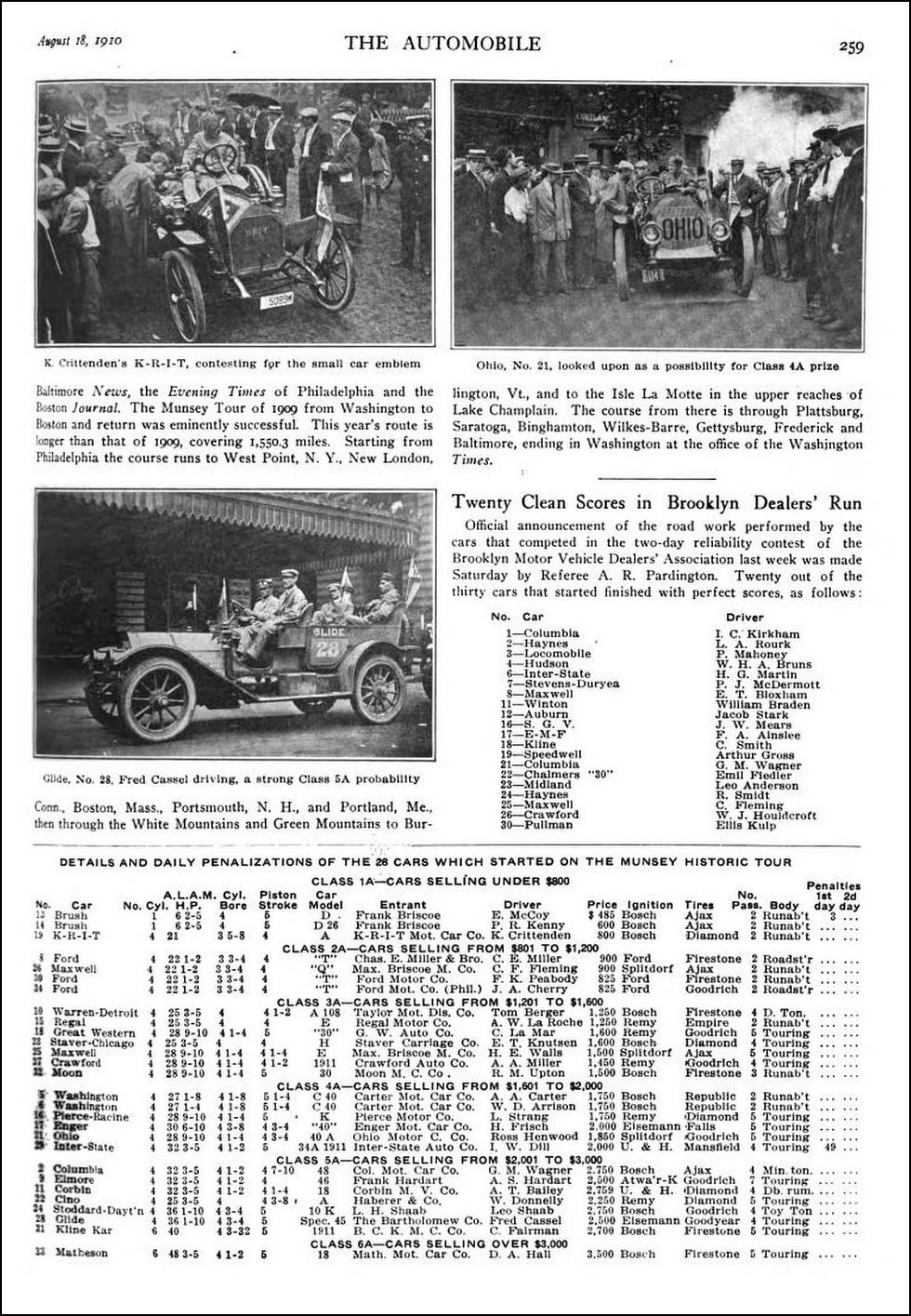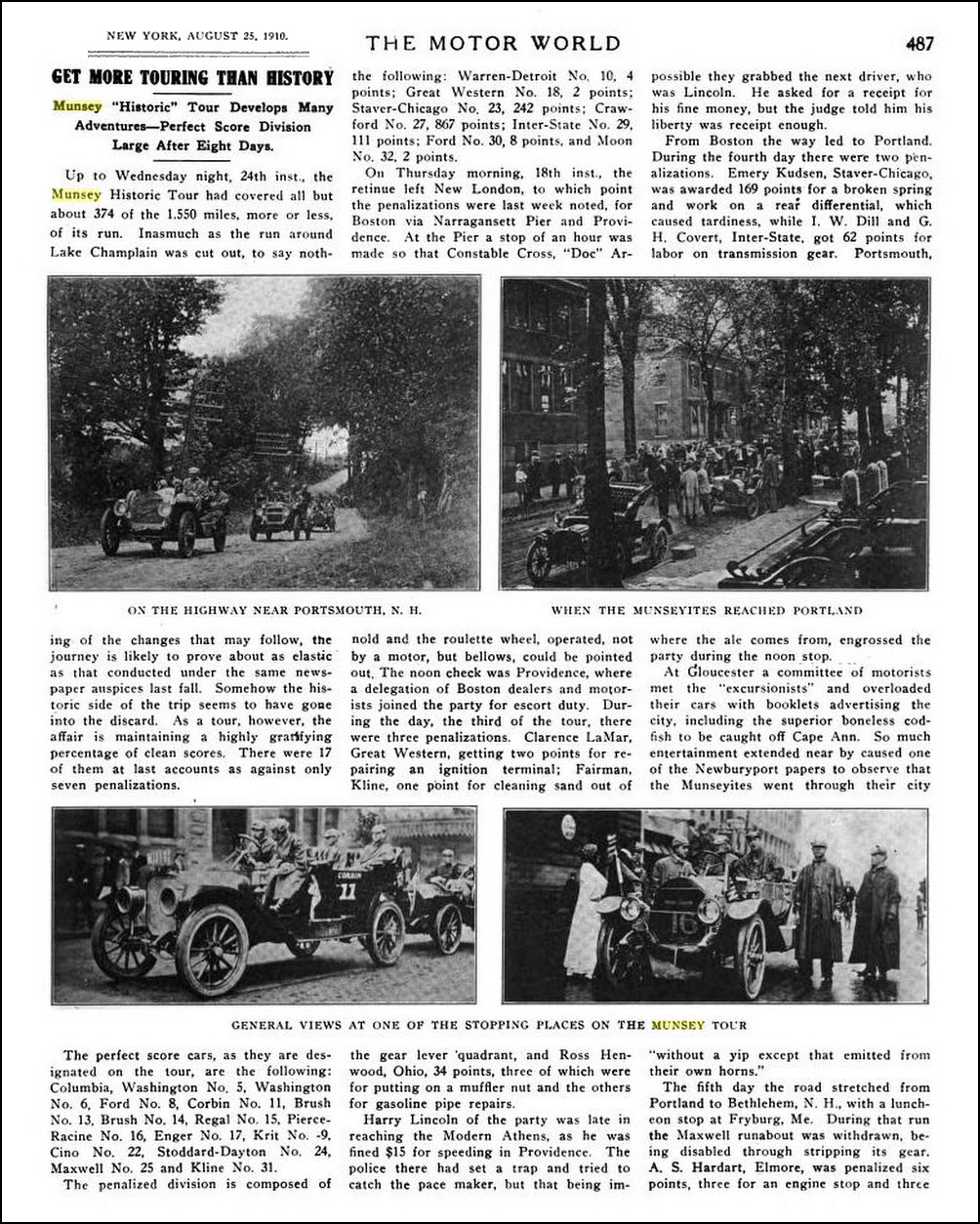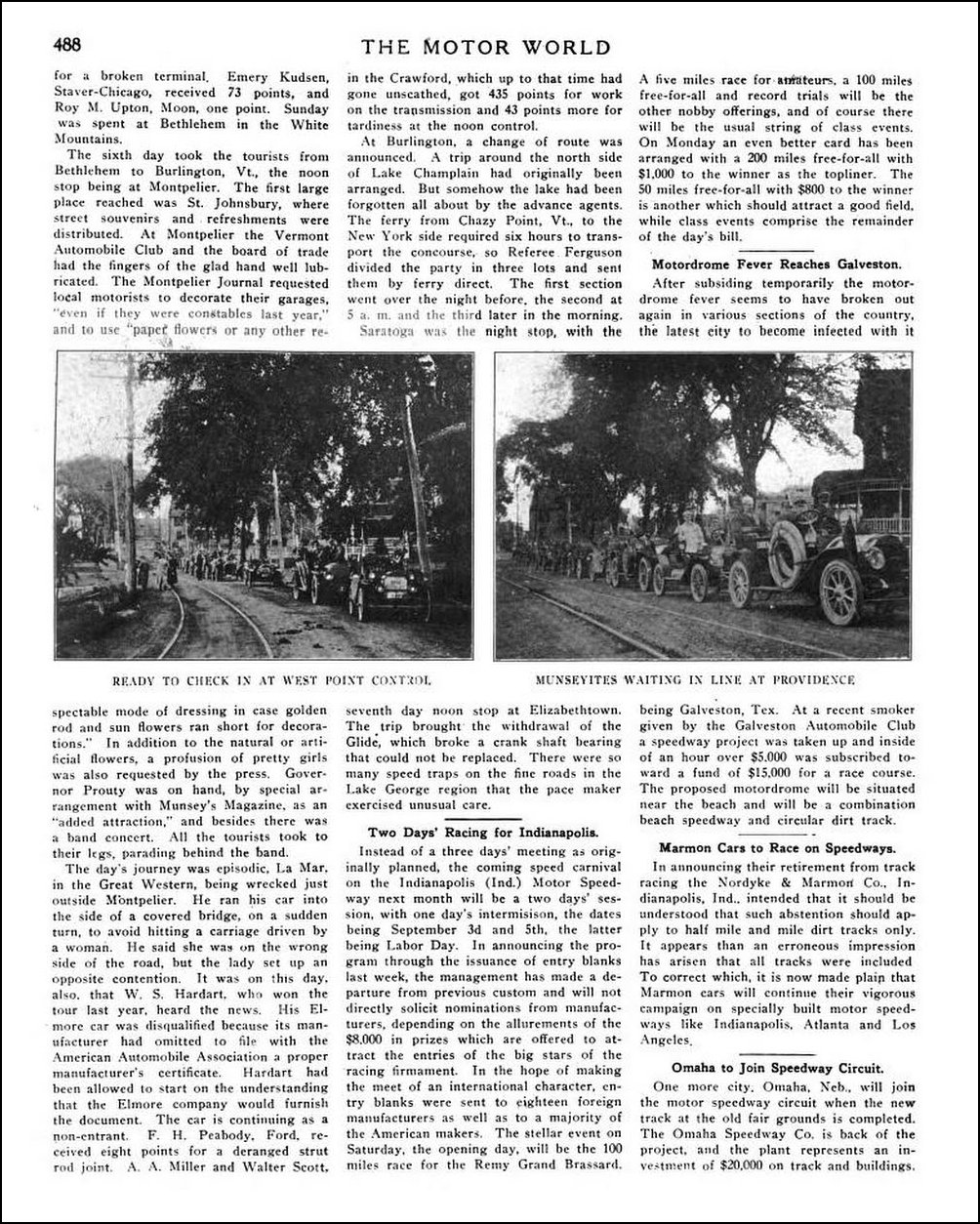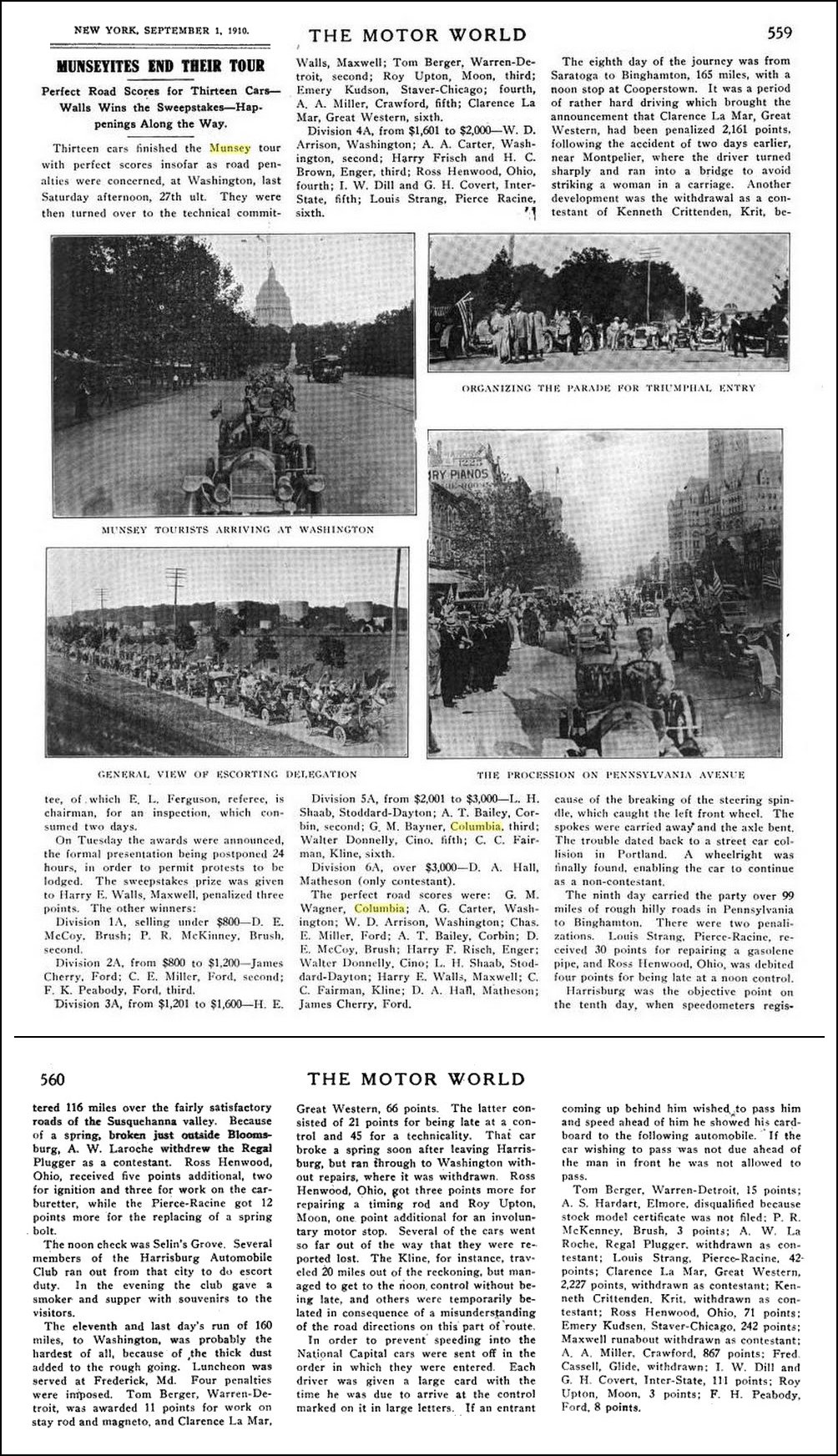 Return to the previous Columbia Car page