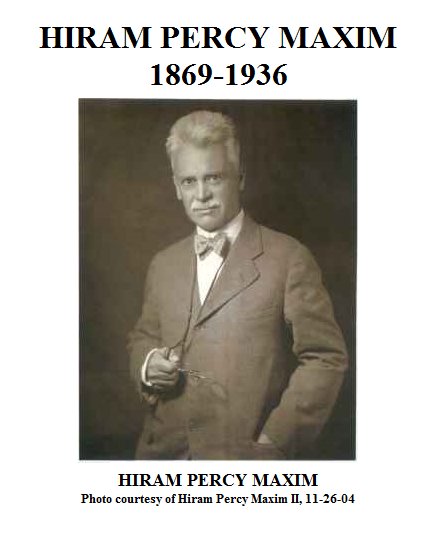 Hiram Percy Maxim (September 2, 1869 – February 17, 1936) was cofounder of the American Radio Relay League.
The American Radio Relay League is the largest membership association of amateur radio enthusiasts in the USA. ARRL is a non-profit organization, and was founded in May 1914 by Maxim of Hartford, Connecticut.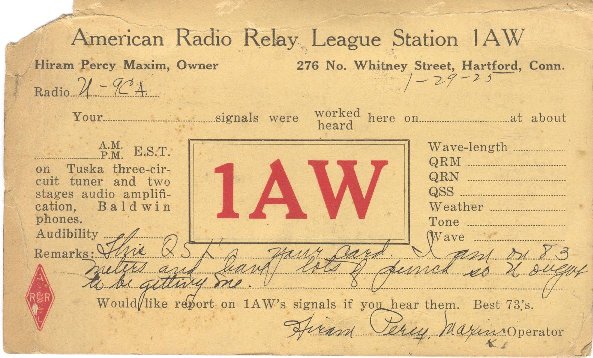 He originally had the amateur call signs SNY, 1WH, 1ZM, (after World War I) 1AW, and later W1AW.
W1AW is both the amateur radio call sign and the primary operating station of the American Radio Relay League. This station, which is commonly called the Hiram Percy Maxim Memorial Station, is located on the grounds of ARRL Headquarters in Newington, Connecticut. It was inspired by Maxim's 1AW, which is now the ARRL Headquarters club station call sign.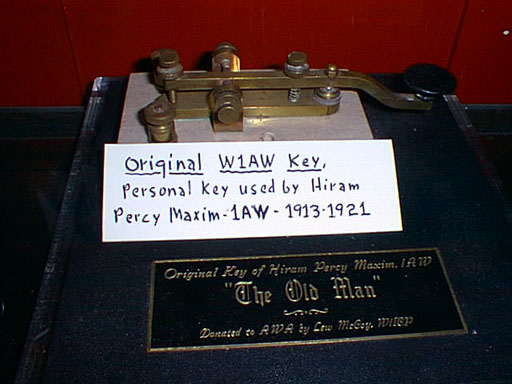 A spark-gap transmitter is a device for generating radio frequency electromagnetic waves using a spark gap.These devices served as the transmitters for most wireless telegraphy systems for the first three decades of radio and the first demonstrations of practical radio were carried out using them.
Maxim's rotary spark-gap transmitter, "Old Betsy", has a place of honor at the ARRL Headquarters.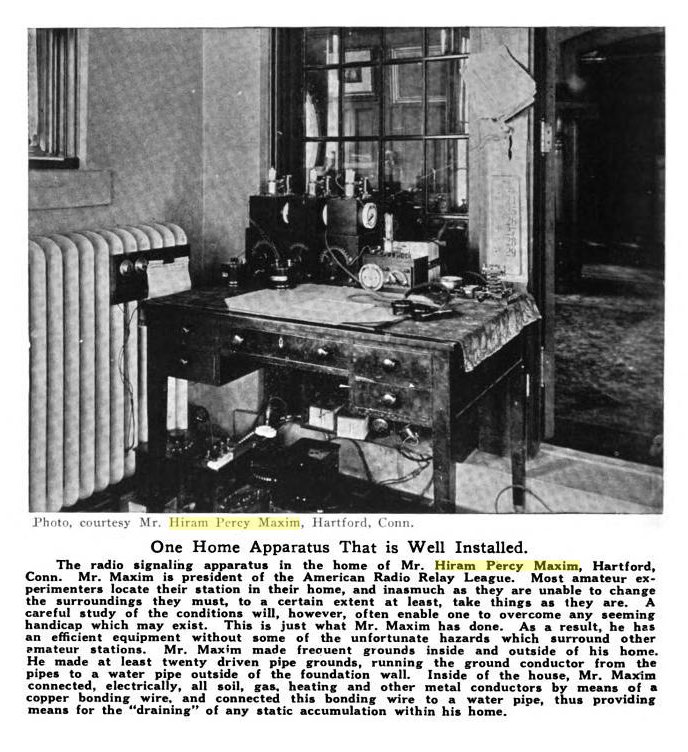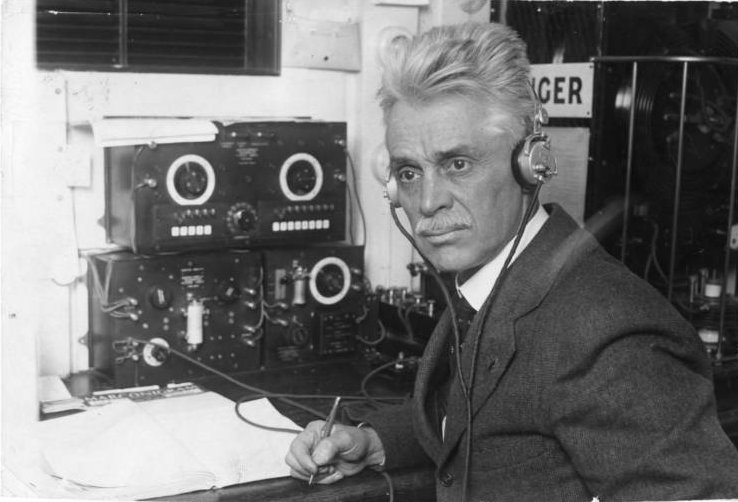 He was the son of Sir Hiram Stevens Maxim, inventor of the Maxim Machine gun. In addition, he was the nephew of Hudson Maxim, an inventor of explosives and ballistic propellants. He had two sisters, Florence Maxim, who married George Albert Cutter, and Adelaide Maxim, who married Eldon Joubert, Ignace Paderewski's piano tuner. Hiram was a mechanical engineering graduate of the Massachusetts Institute of Technology.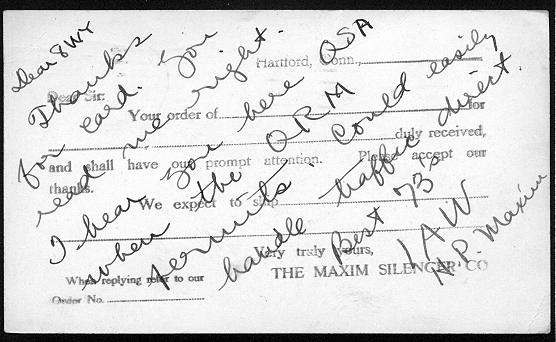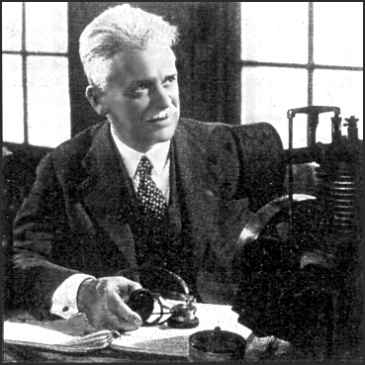 Maxim tinkered with internal combustion engines before contacting the Pope Manufacturing Company about the possibility of manufacturing a gasoline-powered automobile. Albert Augustus Pope hired Maxim to run his Motor Vehicle Division. In 1899, with Maxim at the controls, the Pope Columbia, a gasoline-powered automobile, won the first closed-circuit automobile race in the US at Branford, Connecticut. Columbia later began manufacturing an electric automobile.

He married Josephine Hamilton, the daughter of the former Maryland Governor William T. Hamilton, on December 21, 1898 in Hagerstown, Maryland. They had a son, Hiram Hamilton Maxim, and a daughter, Percy, who married John Glessner Lee, the grandson of John J. Glessner. The John J. Glessner House designed by Henry Hobson Richardson is now a Chicago landmark. Percy Maxim Lee was president of the League of Women Voters from 1950-1958, and was appointed by President Kennedy to the Consumer Advisory Council, which she later chaired. She also testified in the U.S. Senate against Senator Joseph McCarthy in 1955.

H.P. Maxim is also noted as the inventor of the "Maxim Silencer", a suppressor for firearms patented in 1909, as well as of a silencer (or muffler) for gasoline engines.

He created the ARRL in 1914 because he saw a need to build up an organized group of "relay" stations to pass messages via amateur radio. Relaying messages allowed them to pass farther than any single station could reach at that time.

Maxim wrote an amusing account of his youth in the book A Genius in the Family: Sir Hiram Stevens Maxim Through a Small Son's Eyes. This book was adapted to the screen as So Goes My Love. H.P. Maxim recounted his days as an automobile pioneer in his book Horseless Carriage Days and also wrote the book Life's Place in the Cosmos, an overview of contemporary science that surmised life existed outside of earth.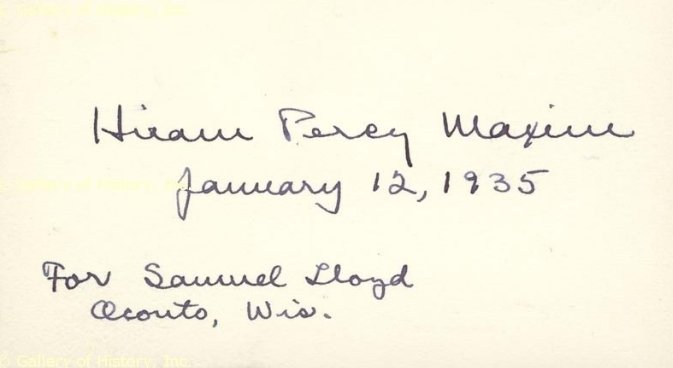 In February, 1936, Hiram Percy Maxim was returning to his home in Hartford, Connecticut, from a trip to California to visit the Lick Observatory. He fell ill and was taken from the train to a hospital in La Junta, Colorado, where he died the following day, February 17, 1936. Hiram P. Maxim was buried in the Rose Hill Cemetery in Hagerstown, Maryland, in the Hamilton family plot belonging to his wife's family.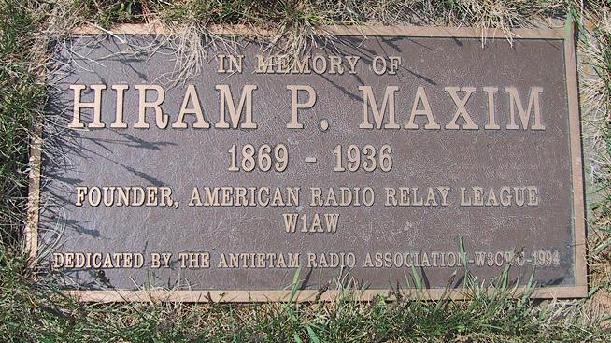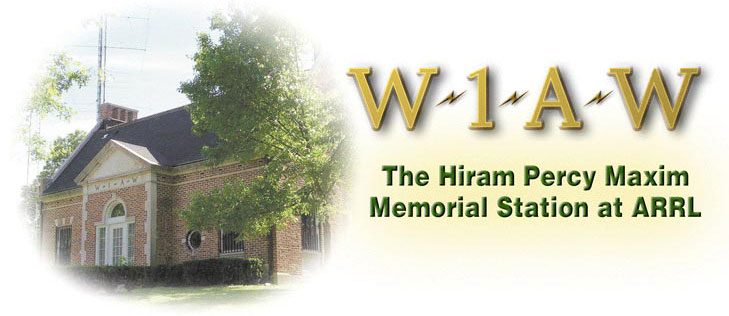 The League VP Charles H. Stewart, W3ZS became a Silent Key only 5 days before W1AW did and a month later the W1AW station was destroyerd in the worst flood ever to hit Hartford, CT.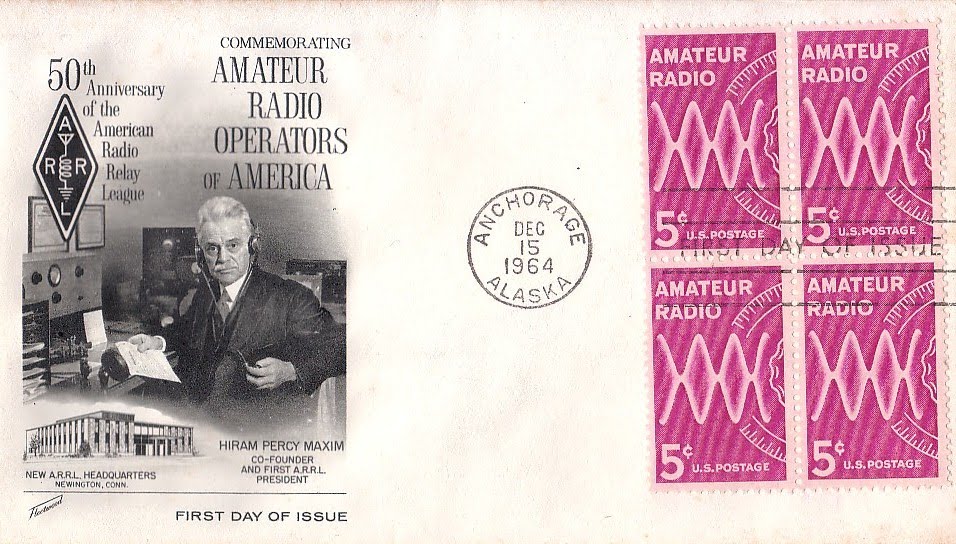 The stamp was commissioned by the Post Office not only to celebrate the the League's milestone anniversary, but also to honor all the volunteer man hours unselfishly rendered by brave Amateur Radio operatorss who provided communications (sometimes the only communications) for many areas after "The Great Alaska Earthquake of 1964" - hence the "First Day of Issue" cancellation from Anchorage, Alaska. [Alaska had become the 49th state in 1959.]