Columbia Electric Commercial Vehicles
The first image on this page is from the 1901 Hartford City Directory.
Then, an article from 1899, followed by an image from the 1900 catalogue,
and three sets of illustrations and texts
from the 1903 booklet seen on the previous pages.
The "Introductory," the "Testimonials," and the rest of the illustrations
(except for the ads and items from newspapers and magazines)
are from a booklet published in late 1904 or early 1905.
Finally, at the bottom of this page are examples of
Columbia cars used by the US Post Office.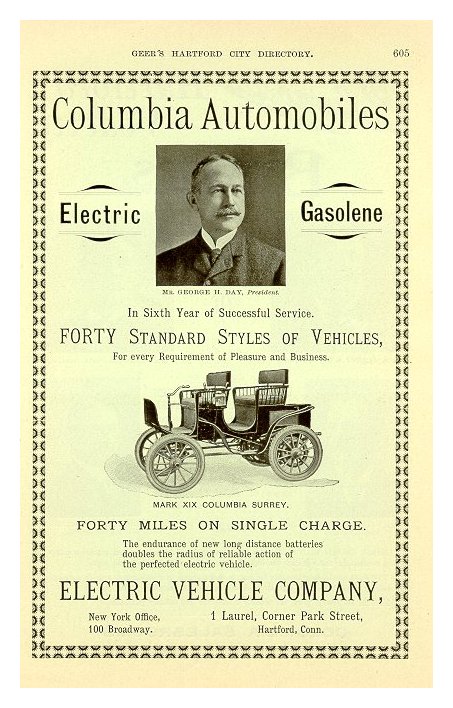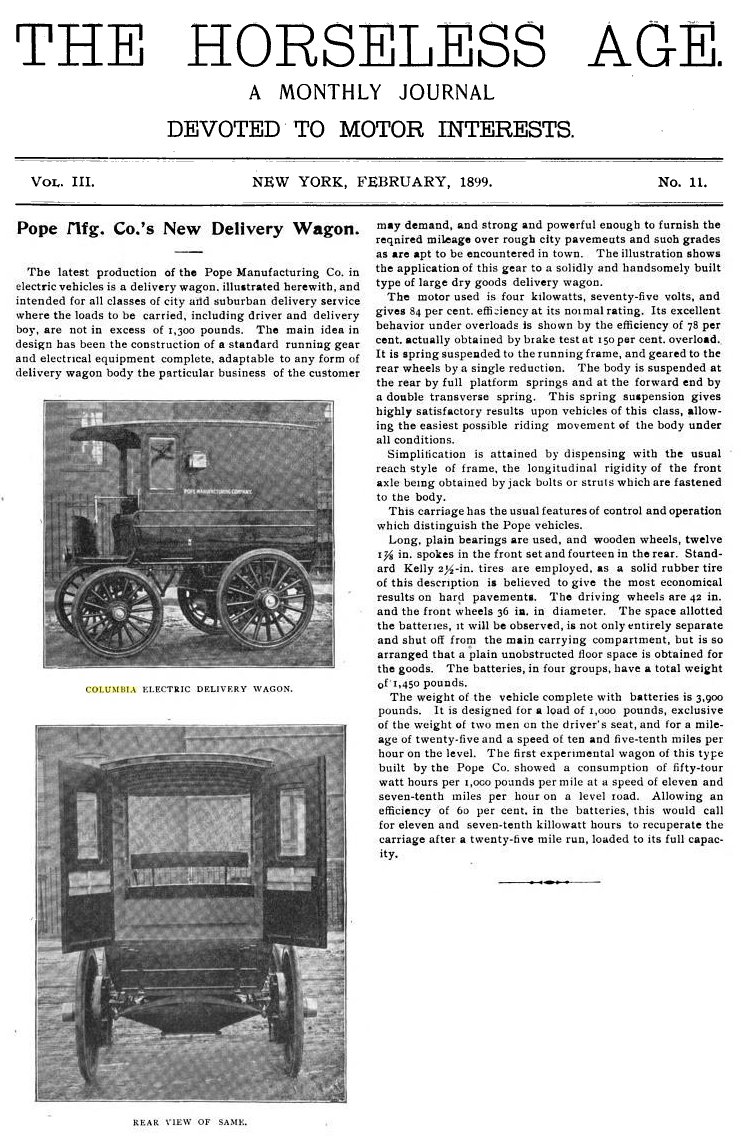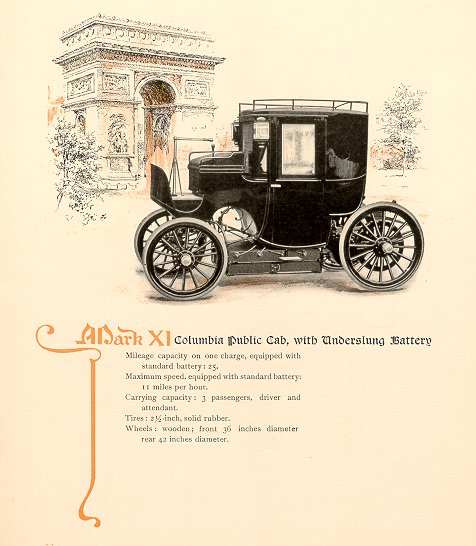 To see the illustrated catalogues from 1900 of Columbia Electric Vehicles
which were licensed as taxicabs and cars-for-hire in New York City,
Washington, D.C., Boston, MA, and elsewhere,
CLICK HERE
.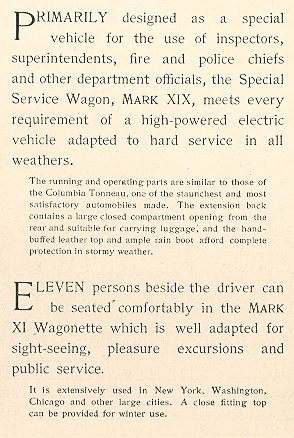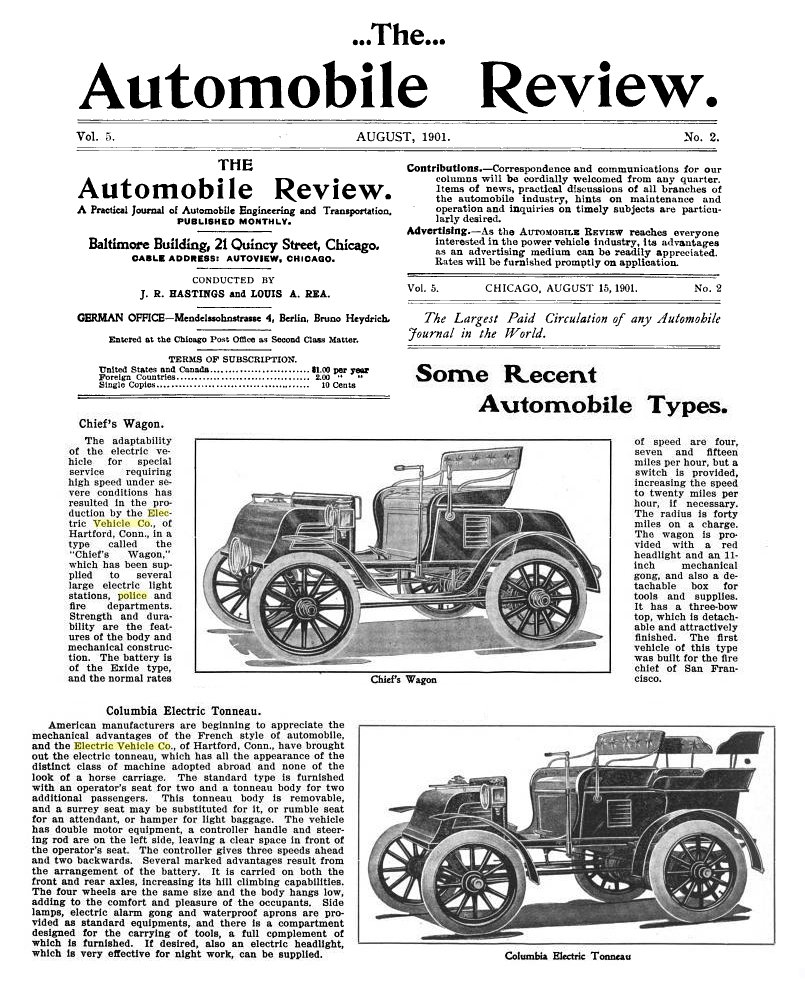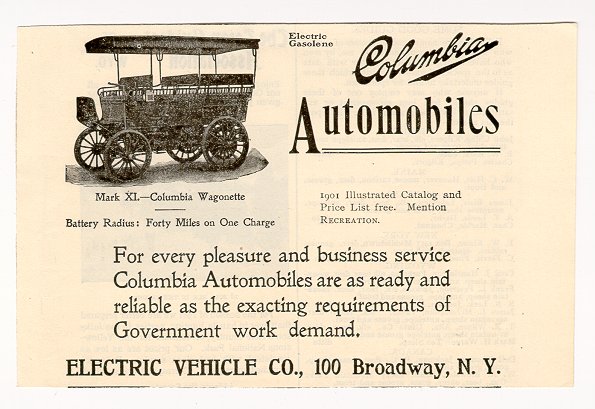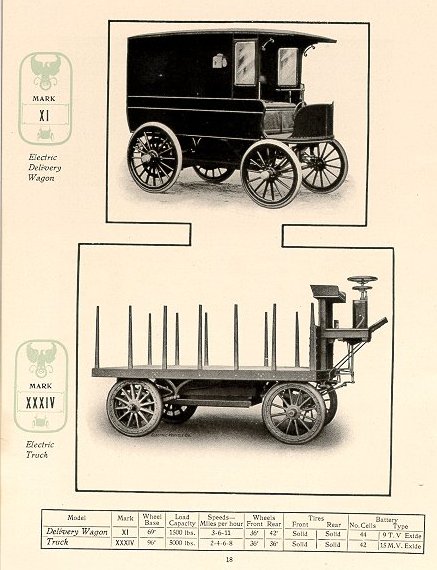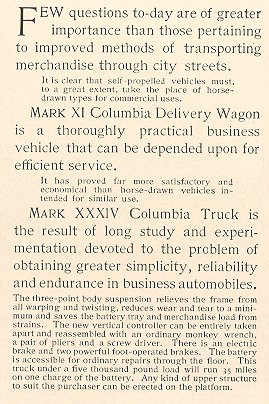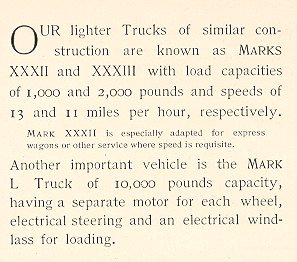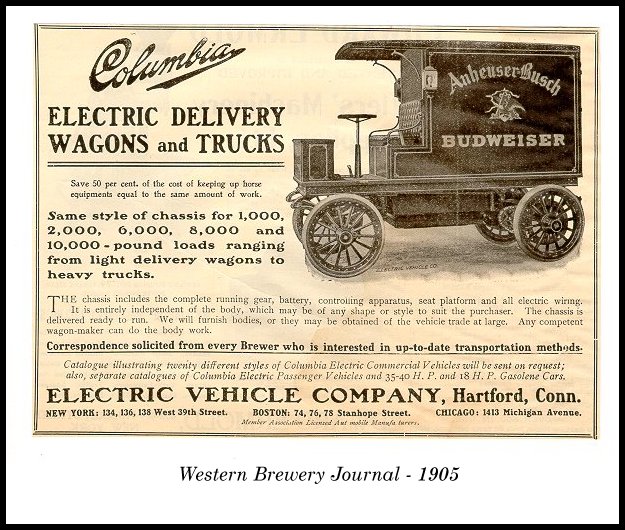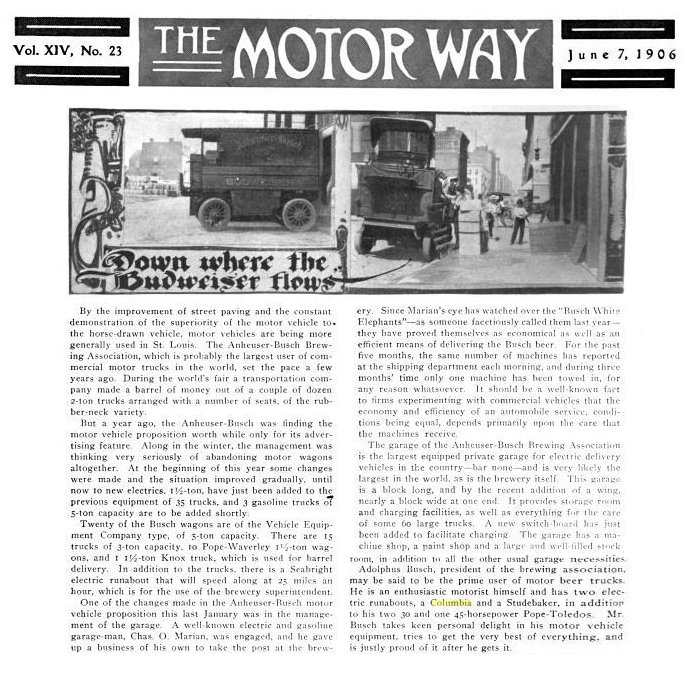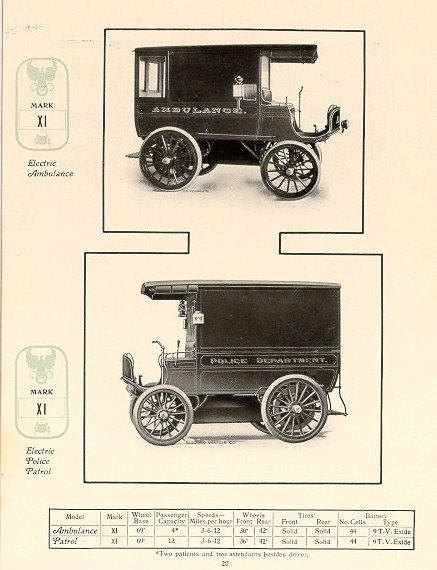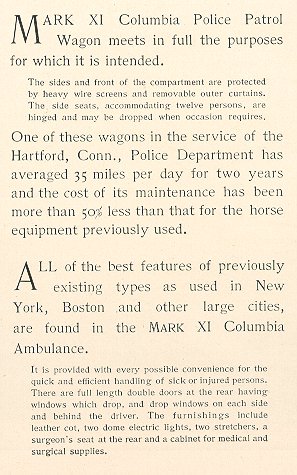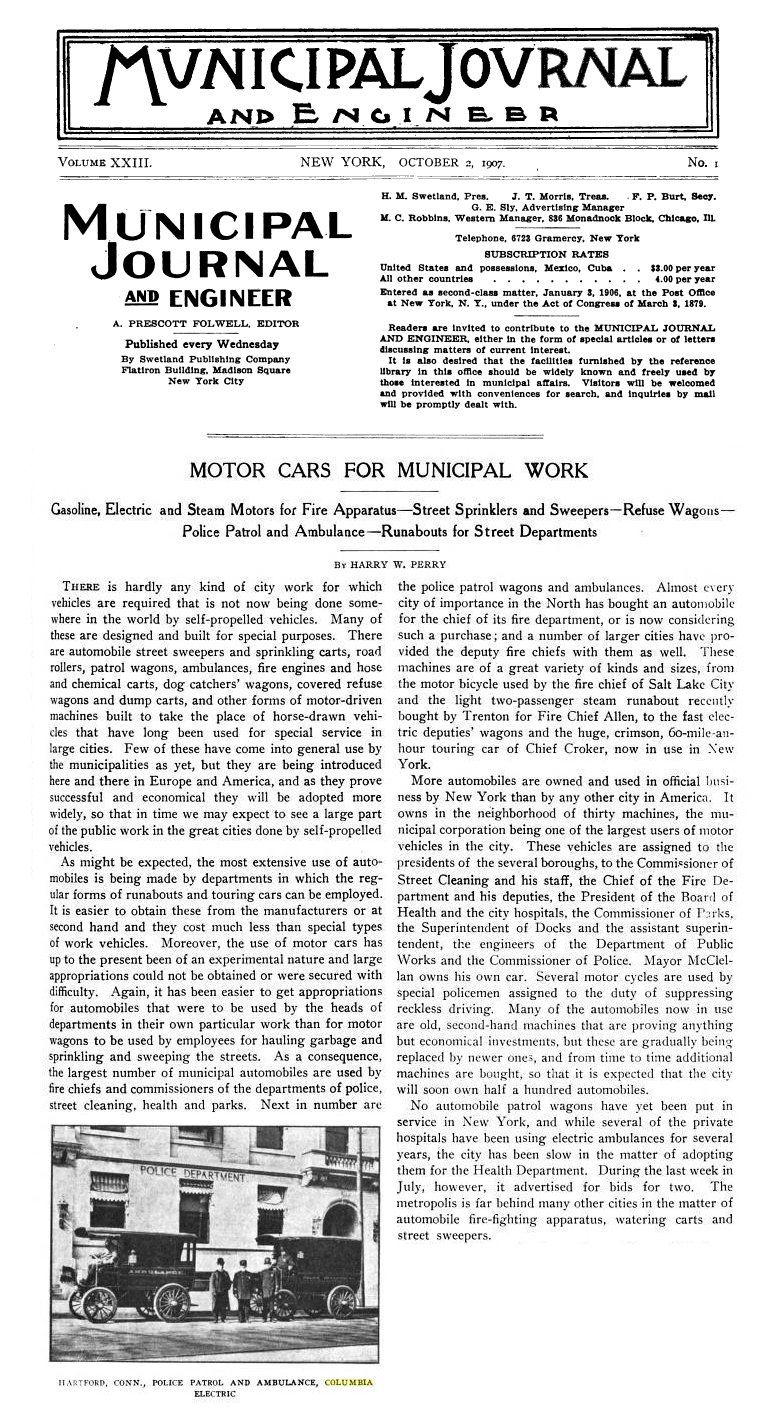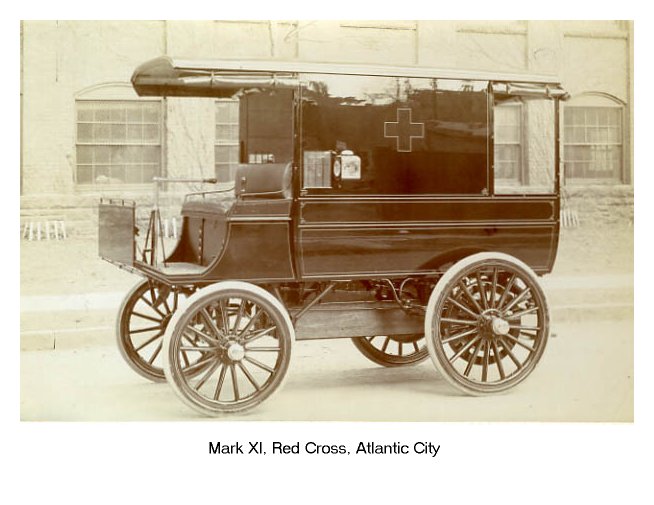 Note: The next articles are dated 1905-09, and have been
placed here to keep all of the police items together.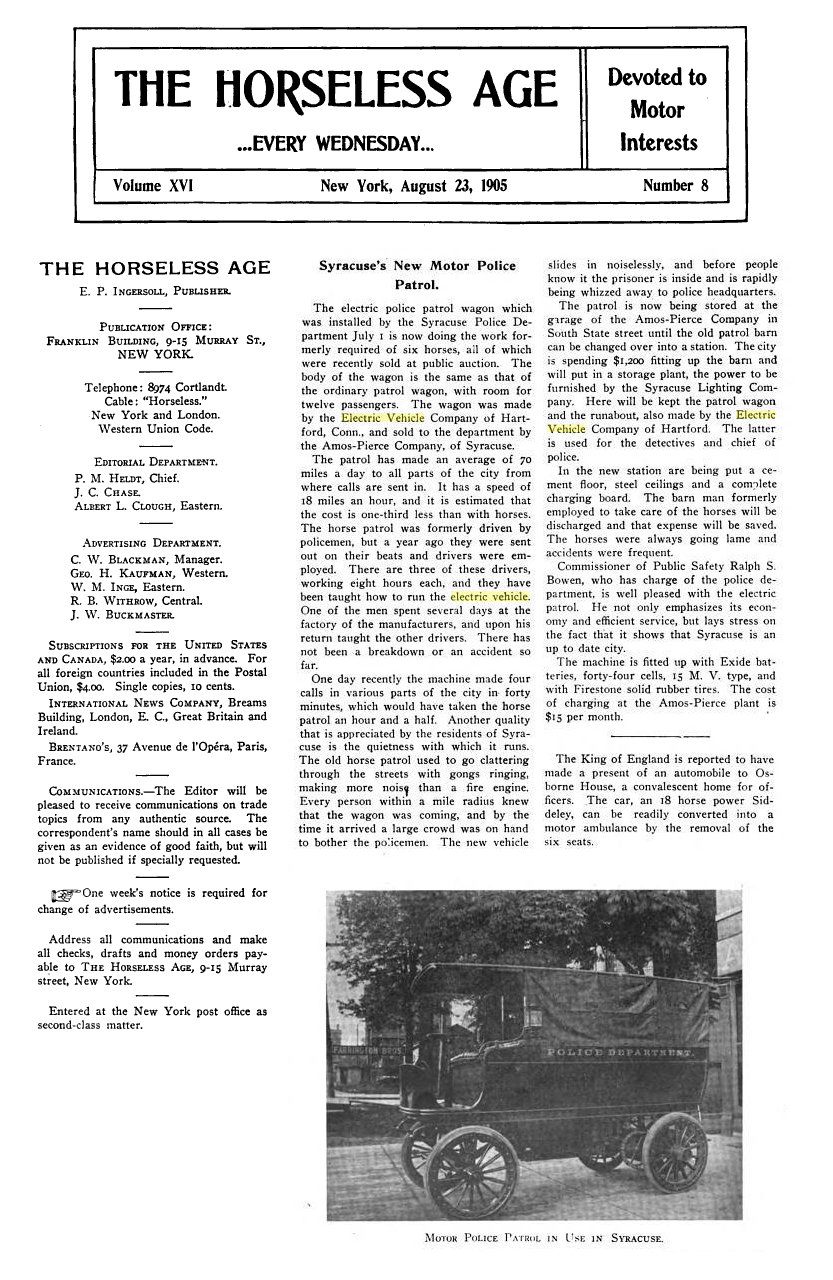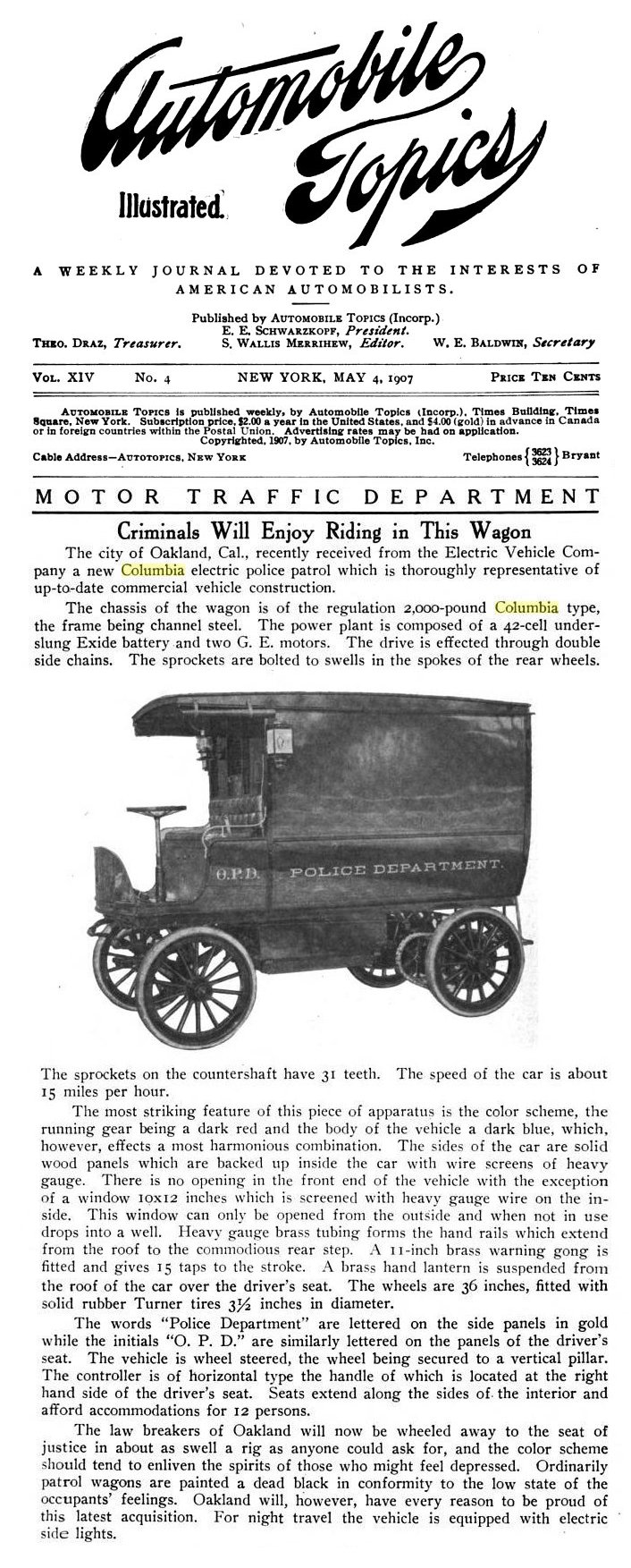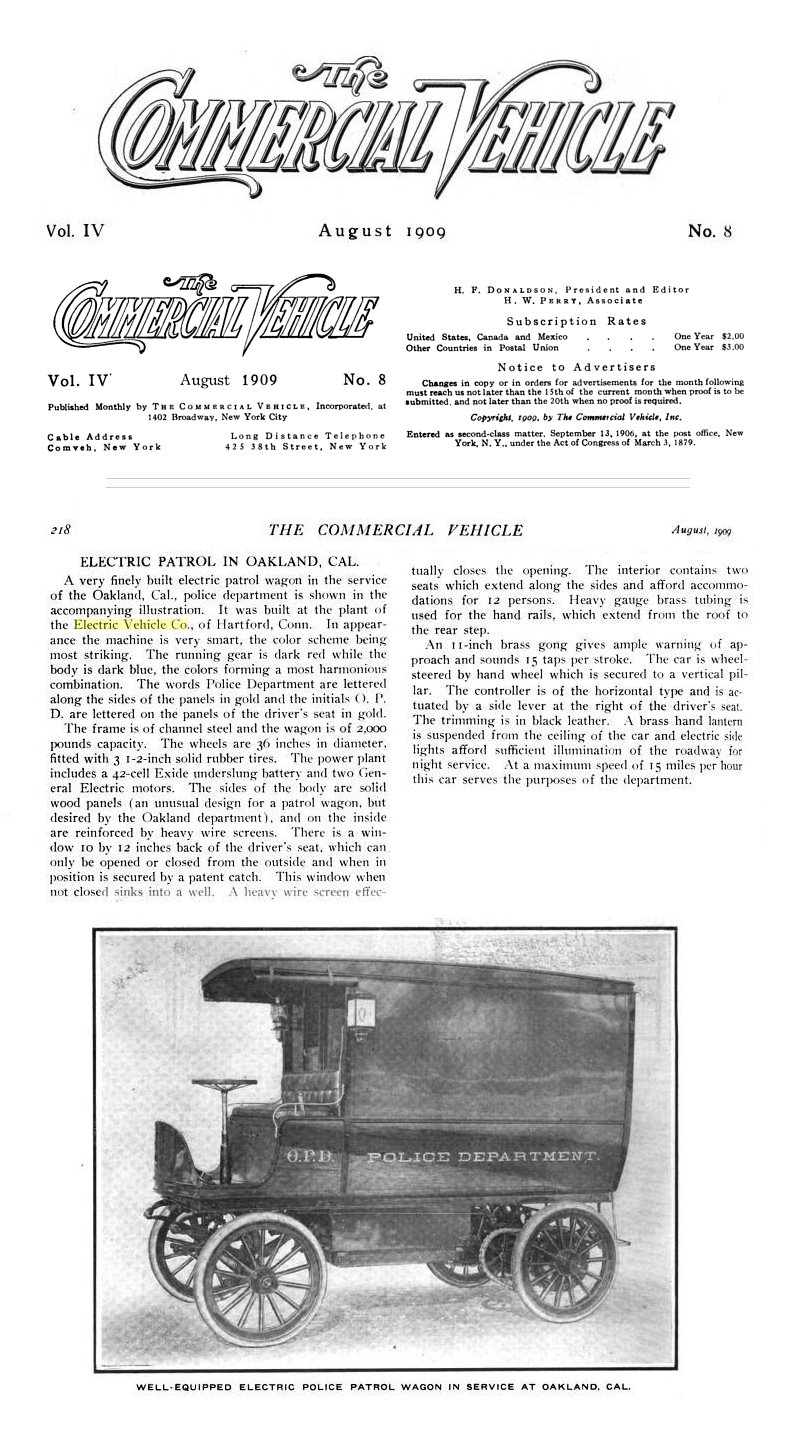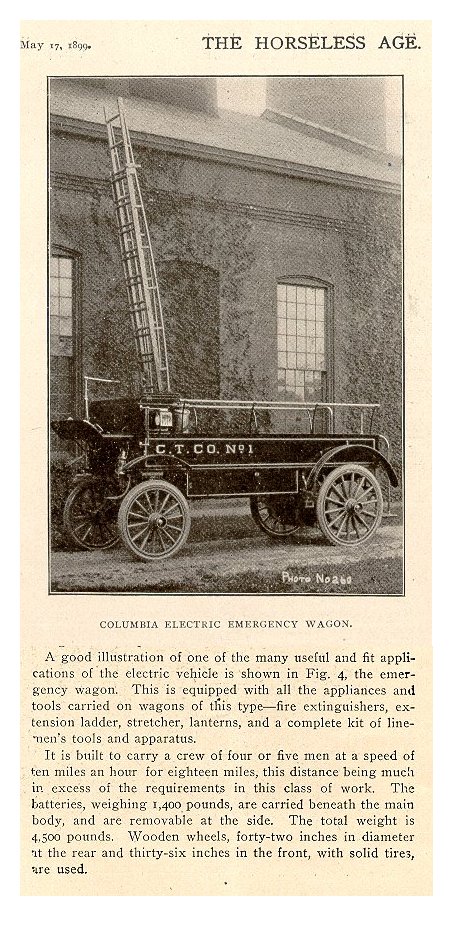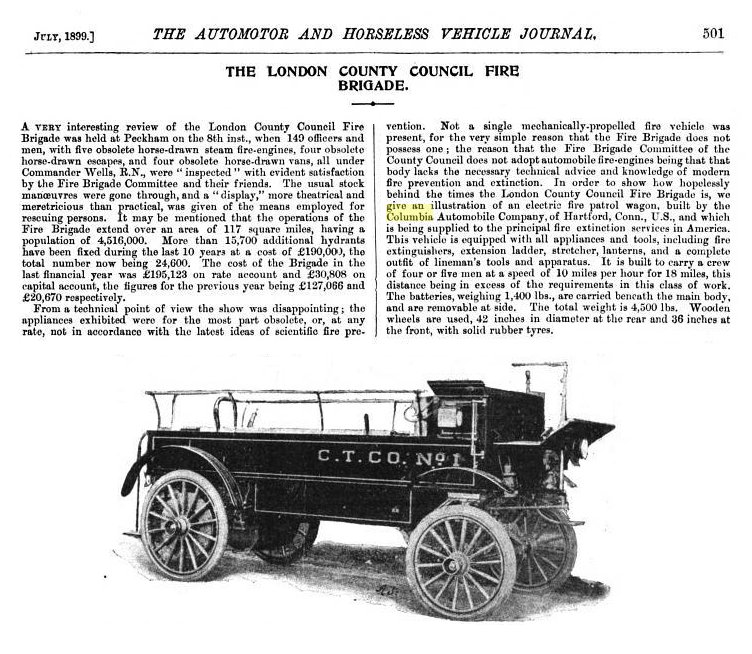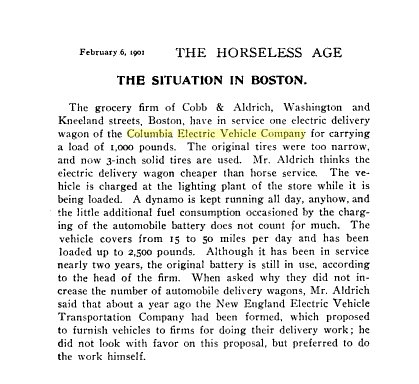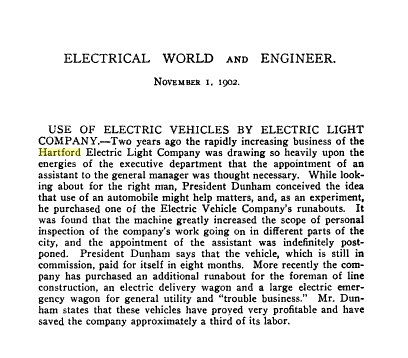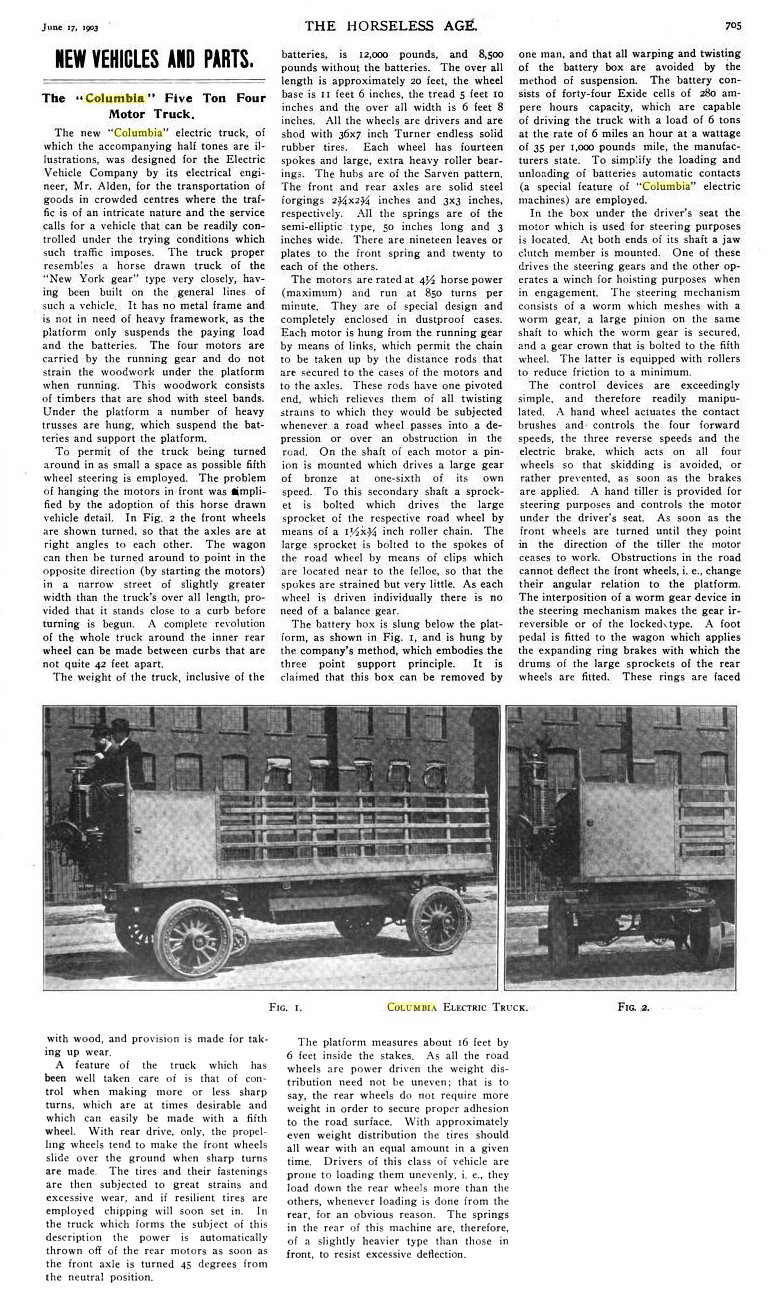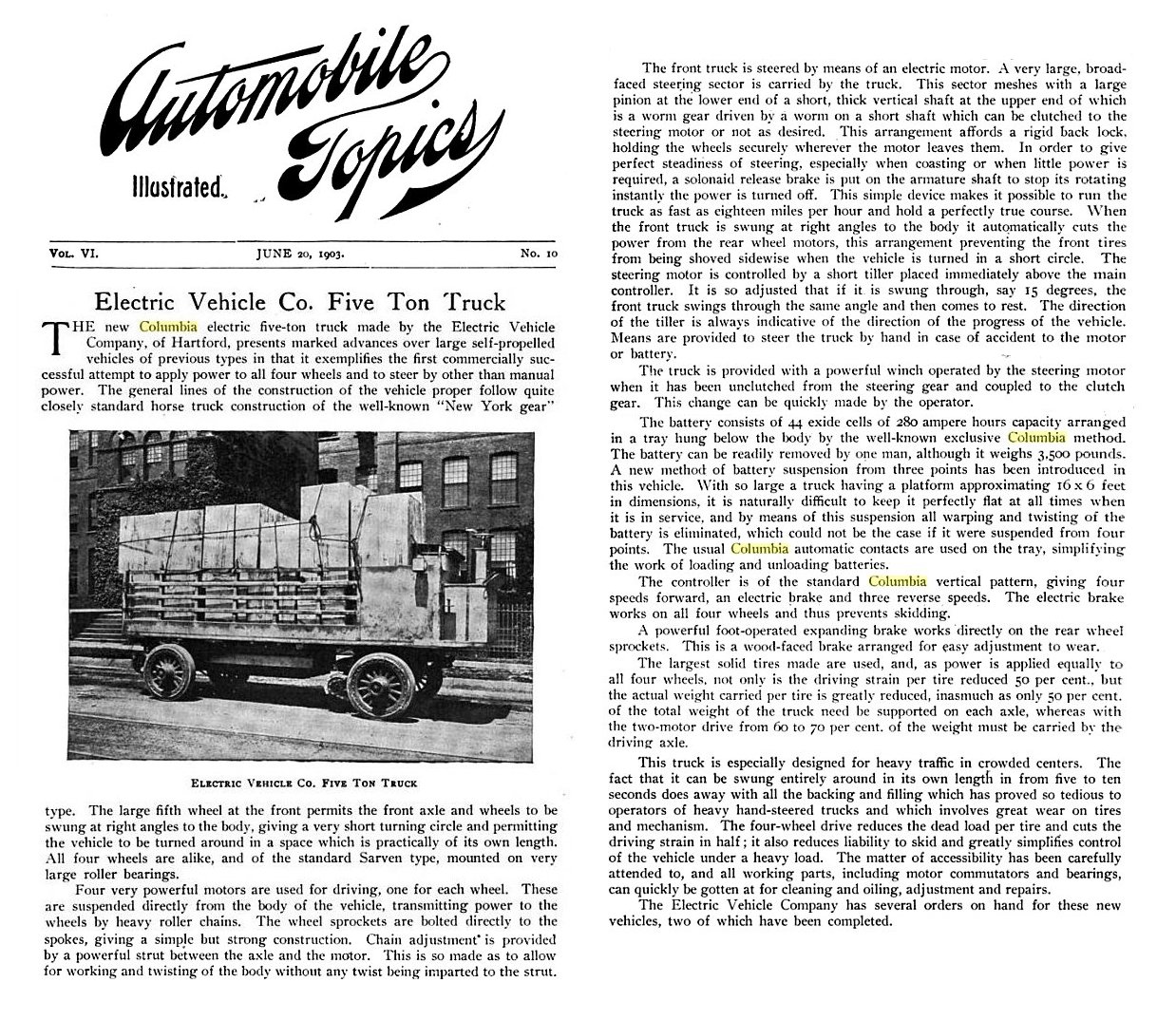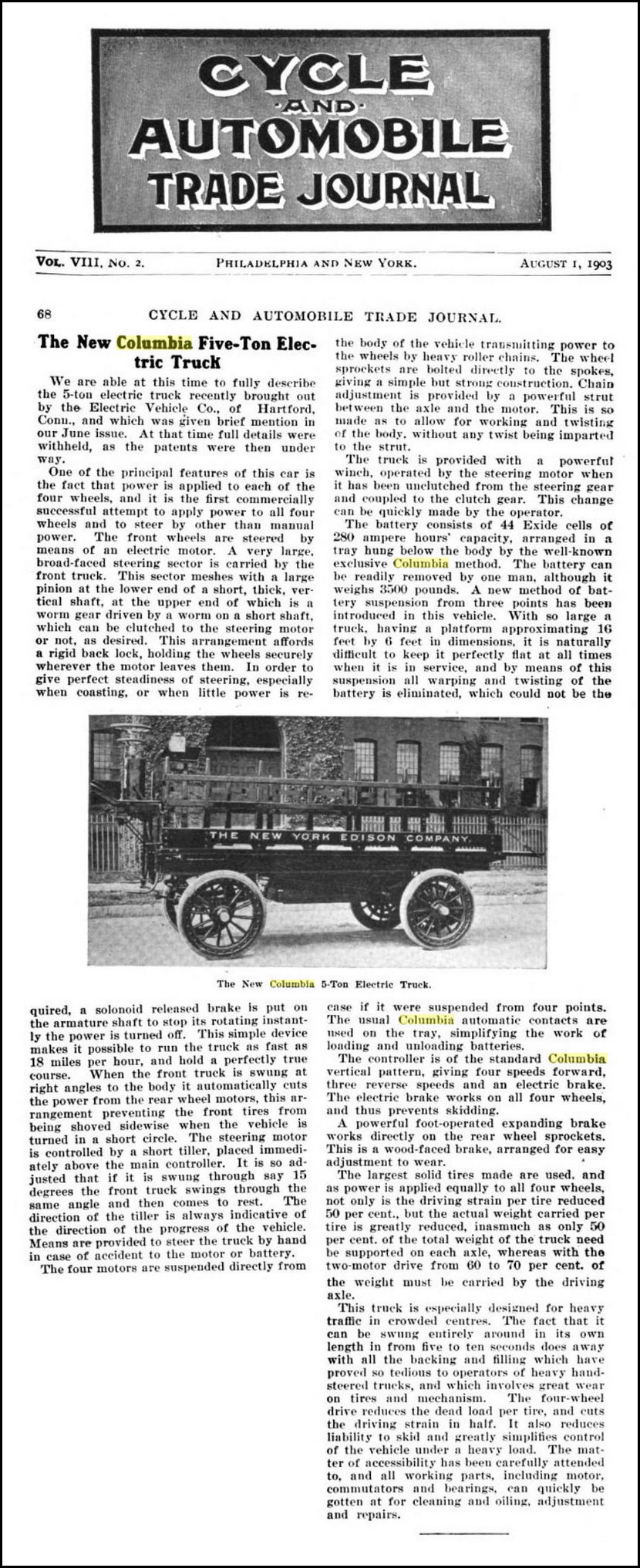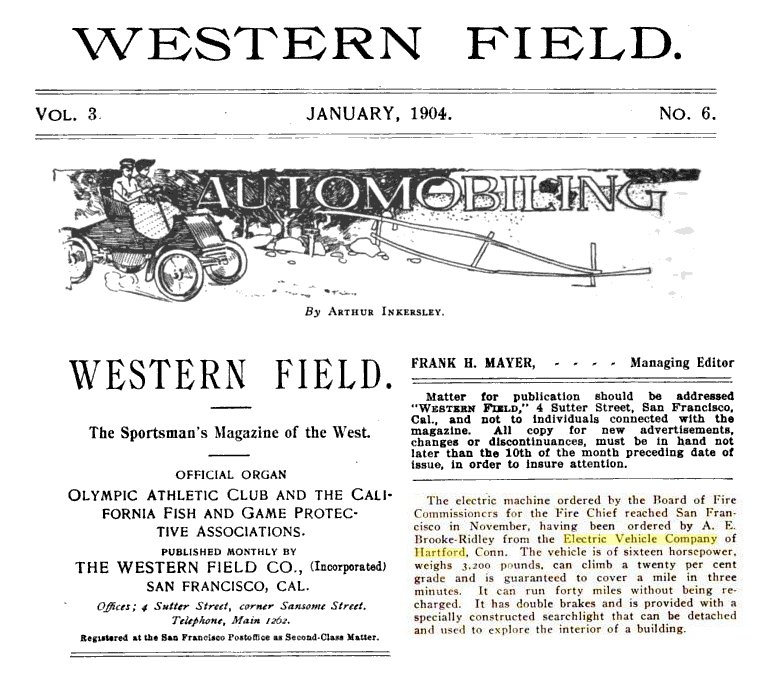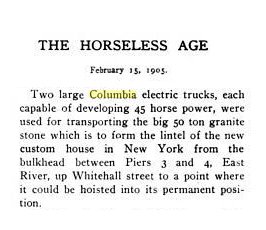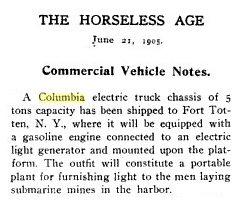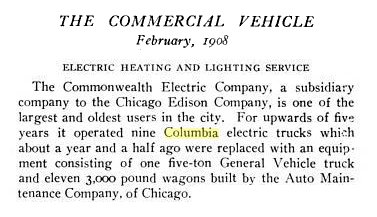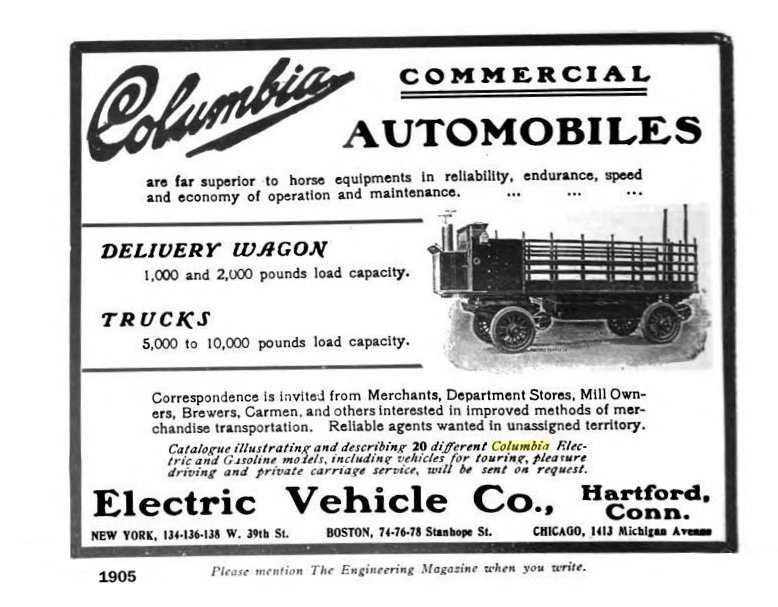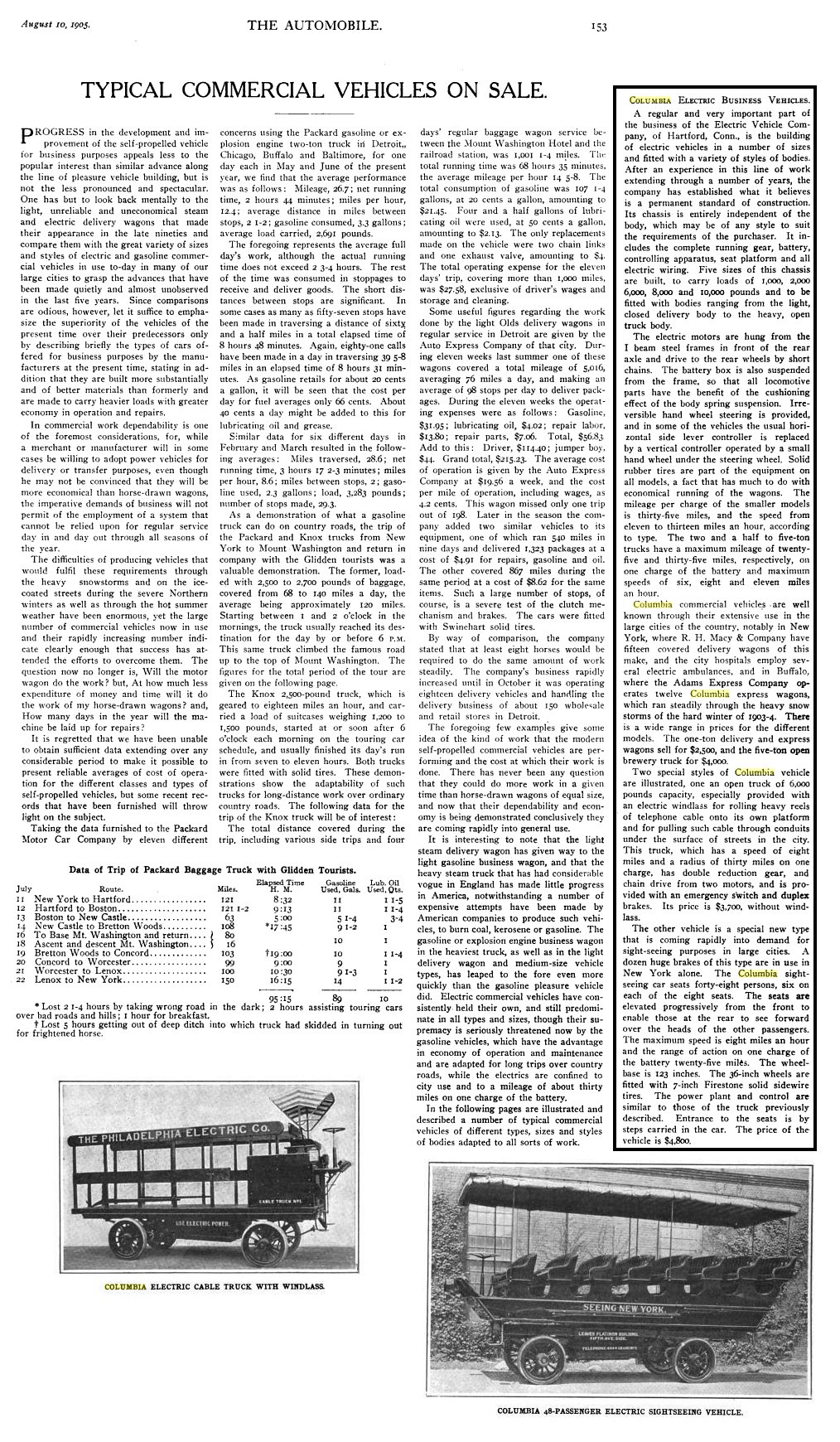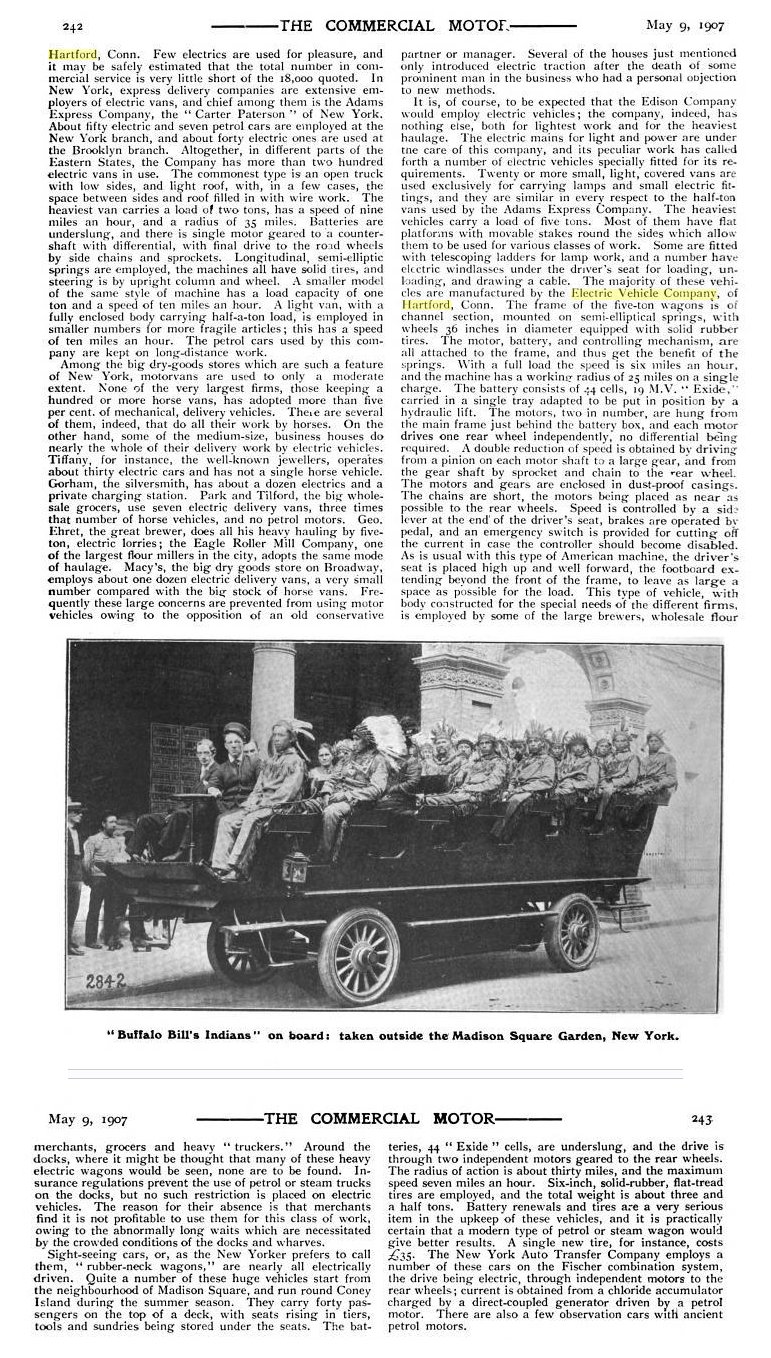 * * * * *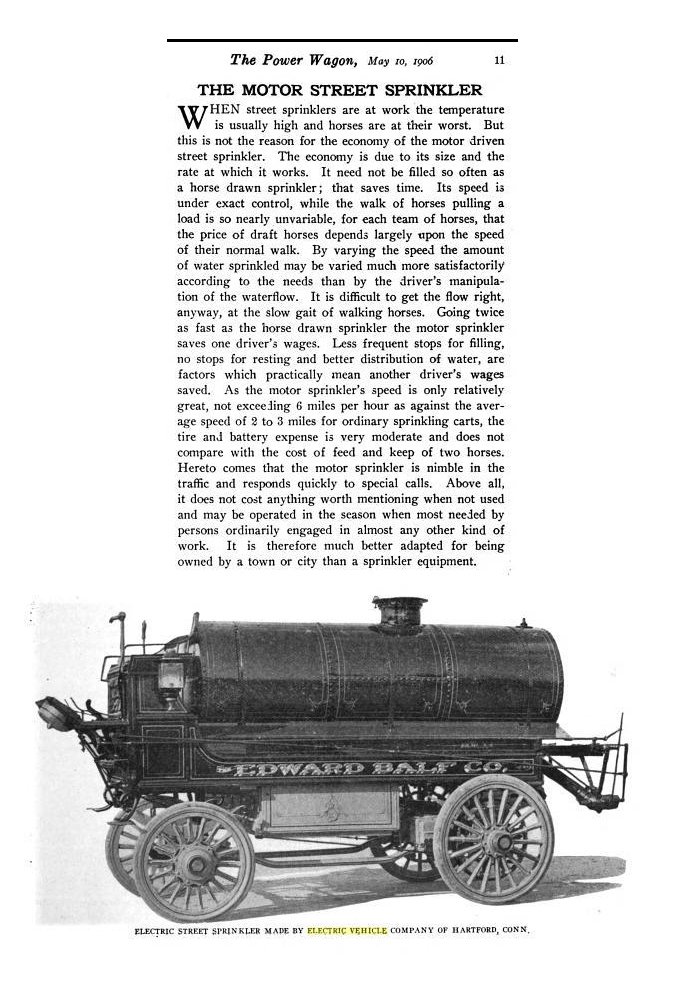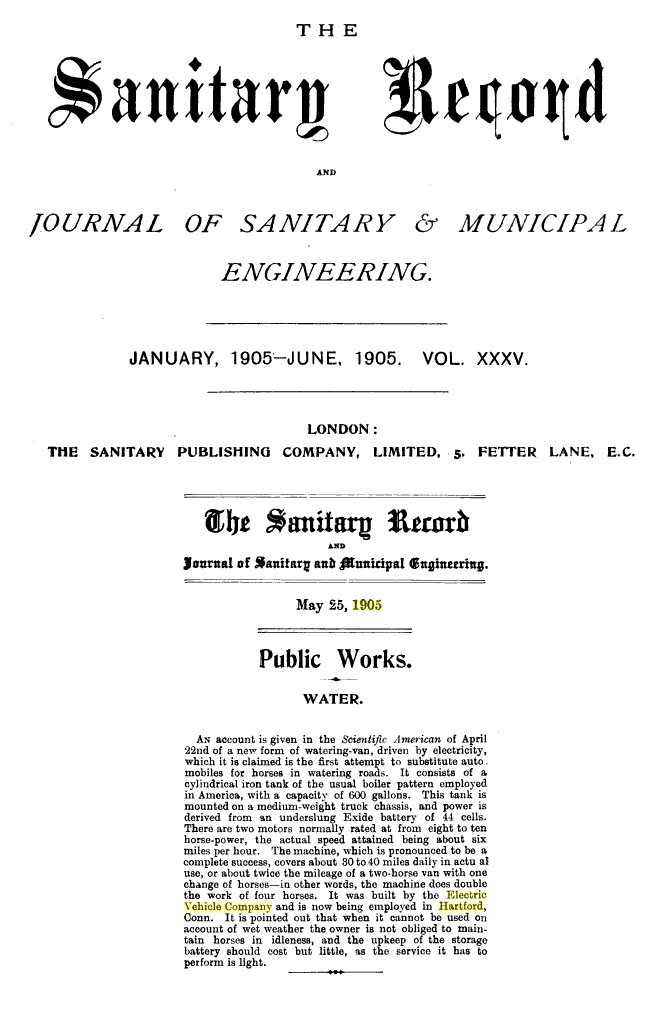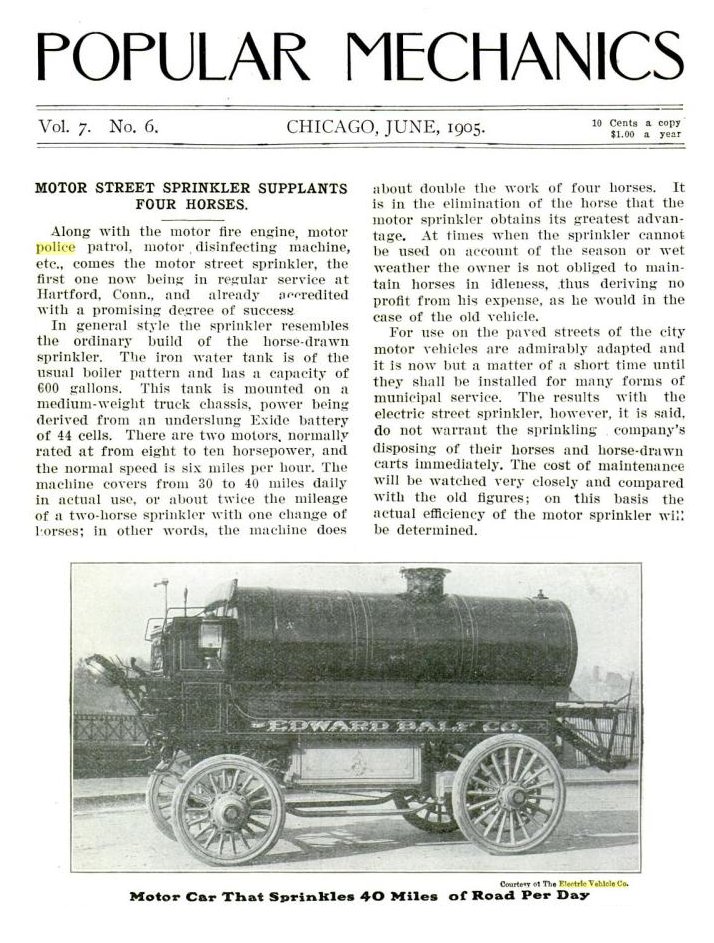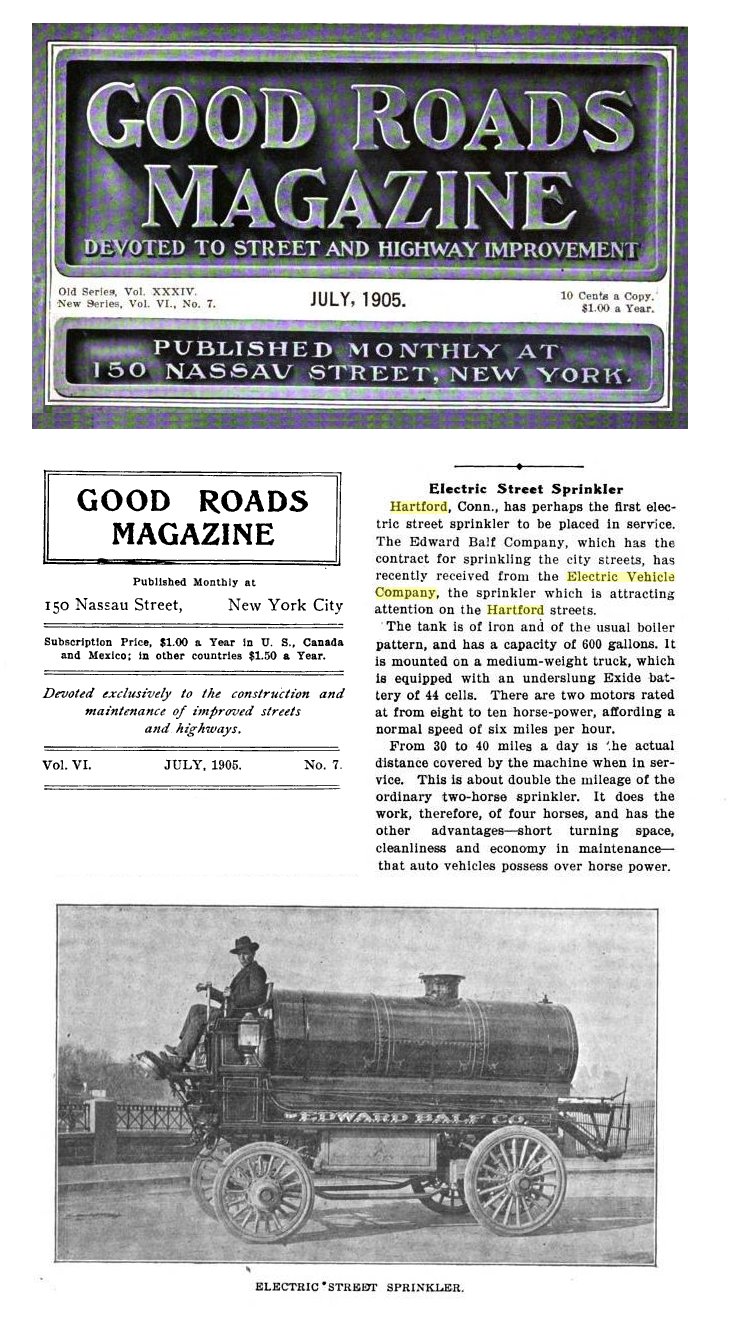 * * * * *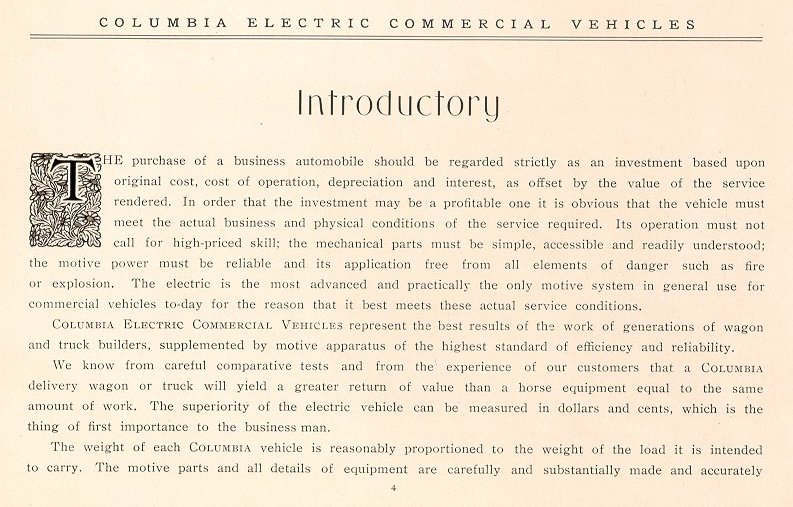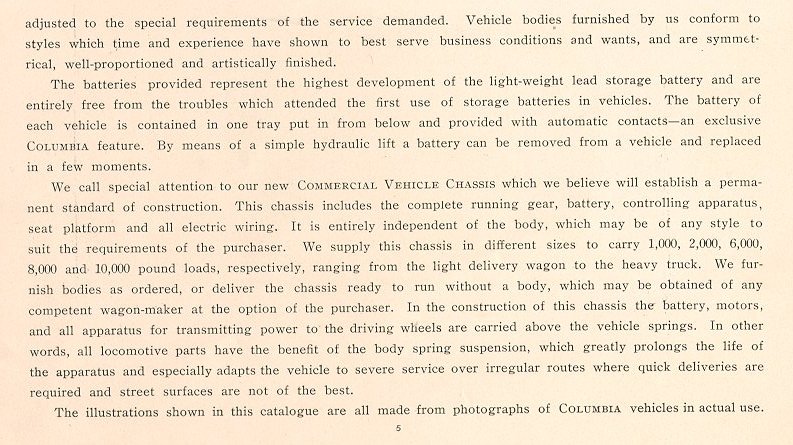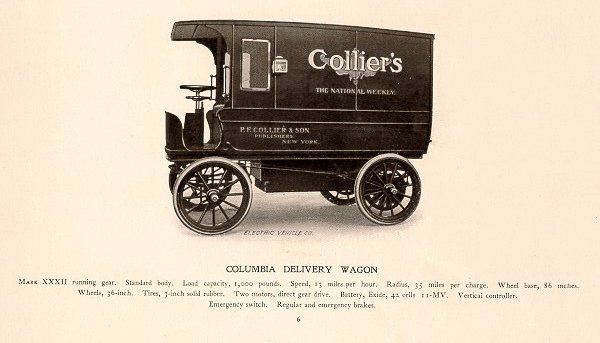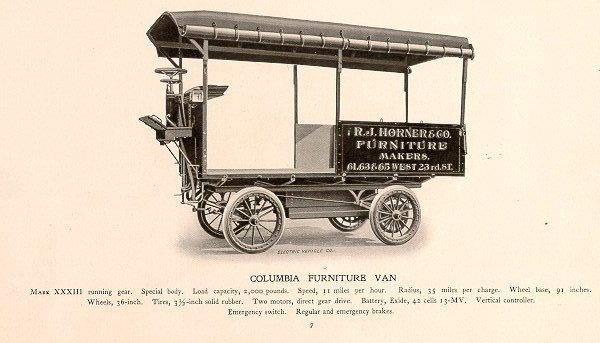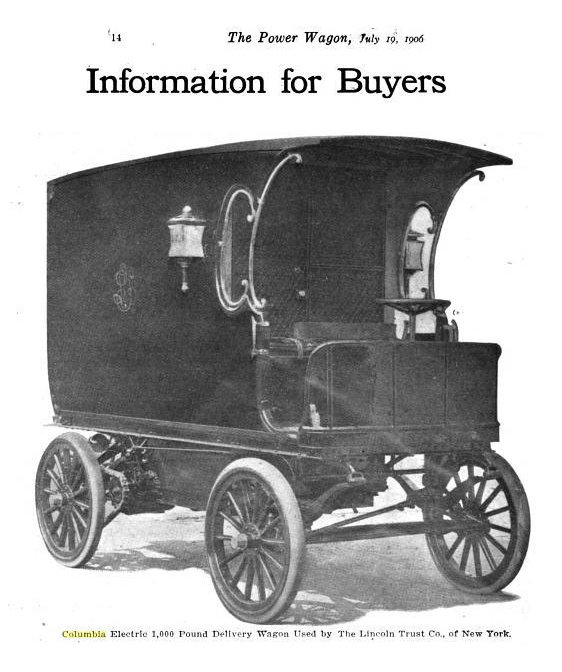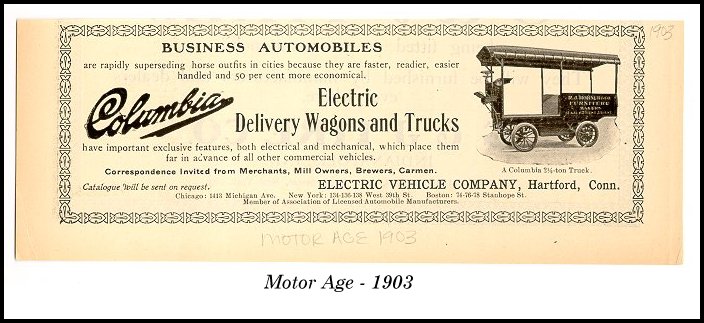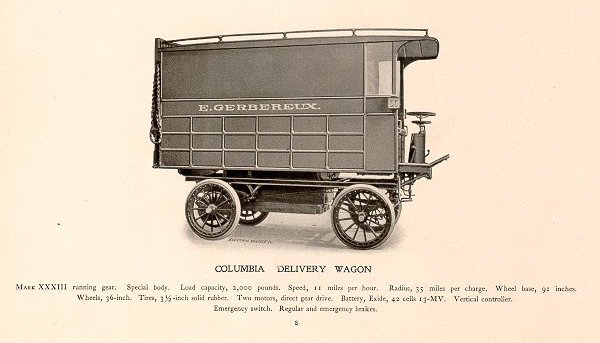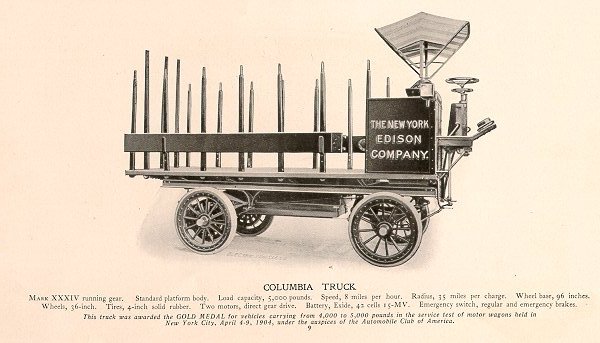 To read a comprehensive two-part article about the
A.C.A. Commercial Vehicle Test of April, 1904,
which includes photos and results of the two
Columbia trucks entered,
click
HERE
.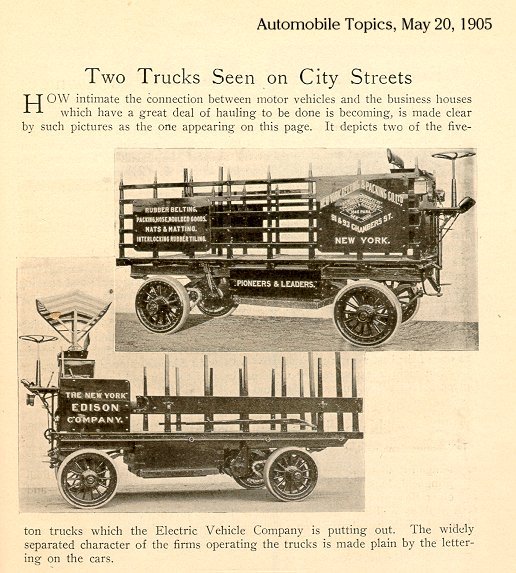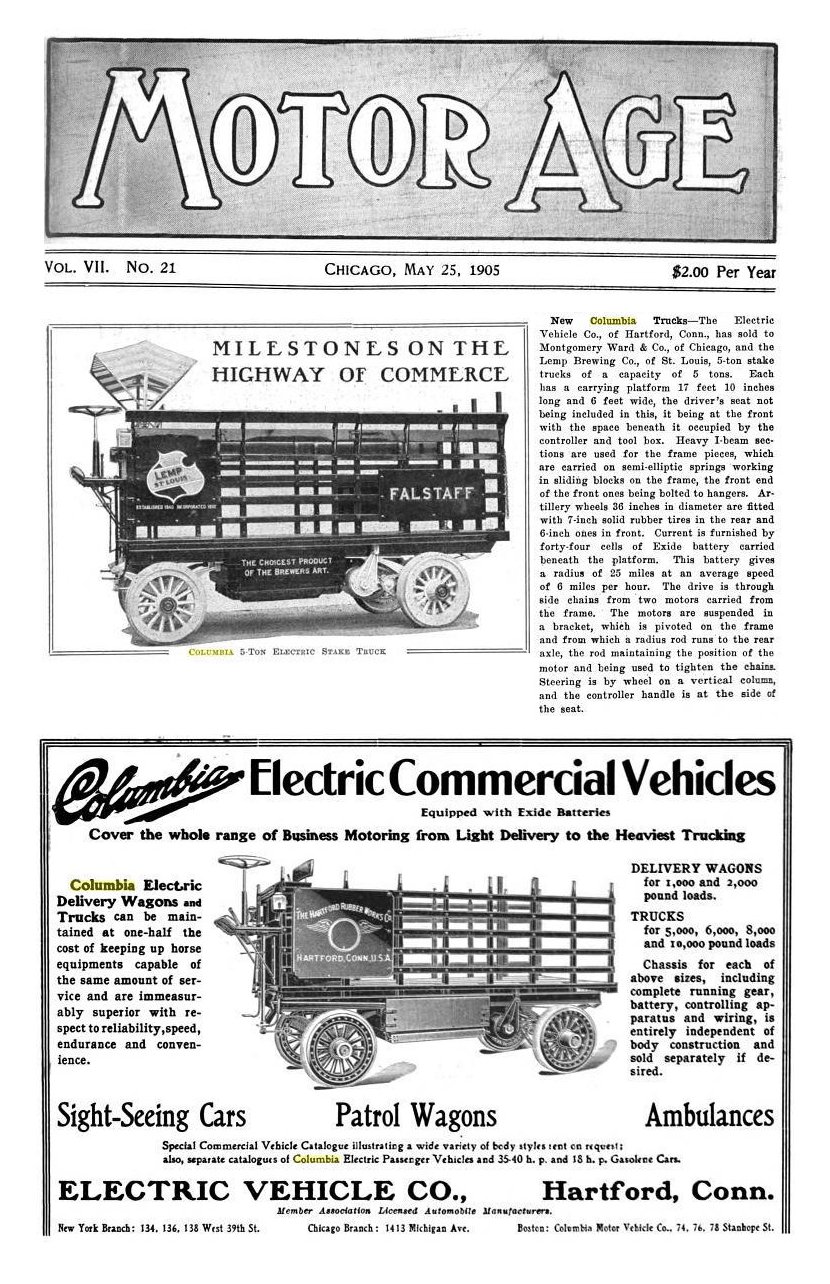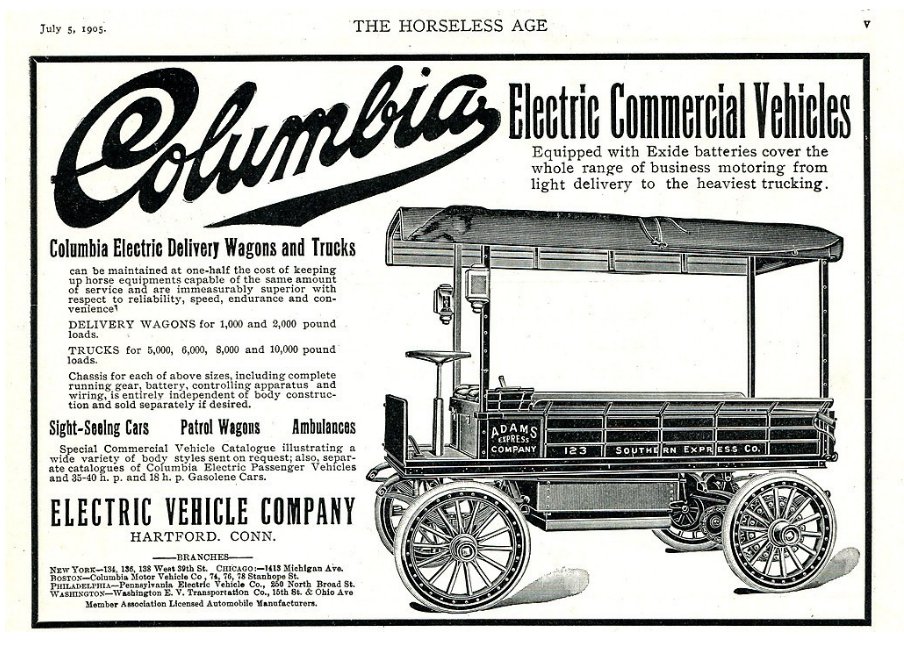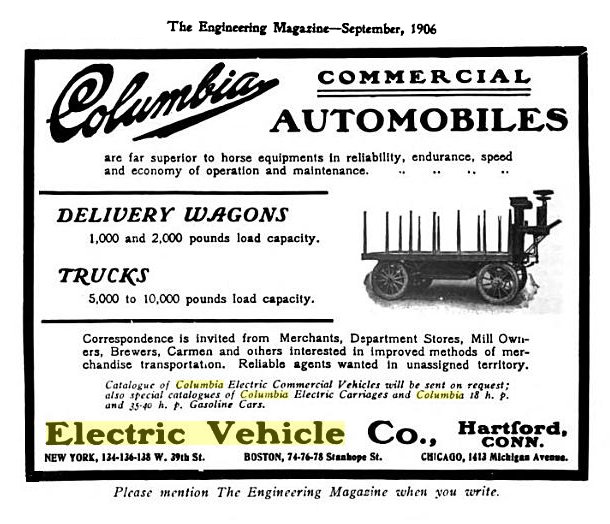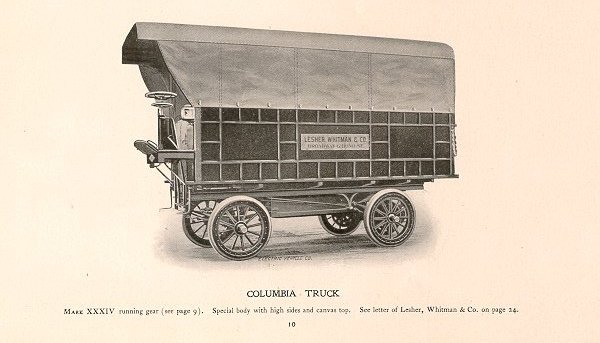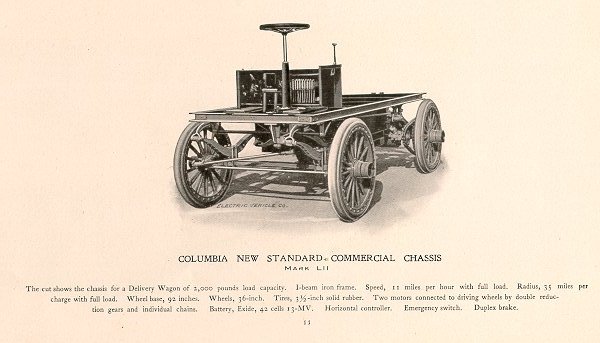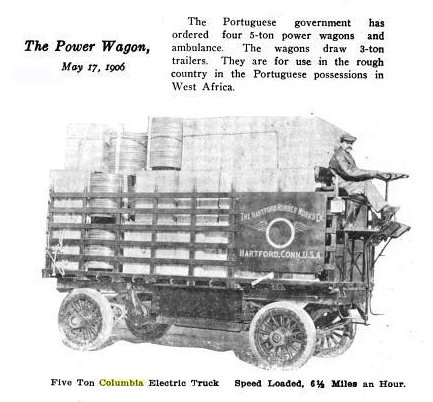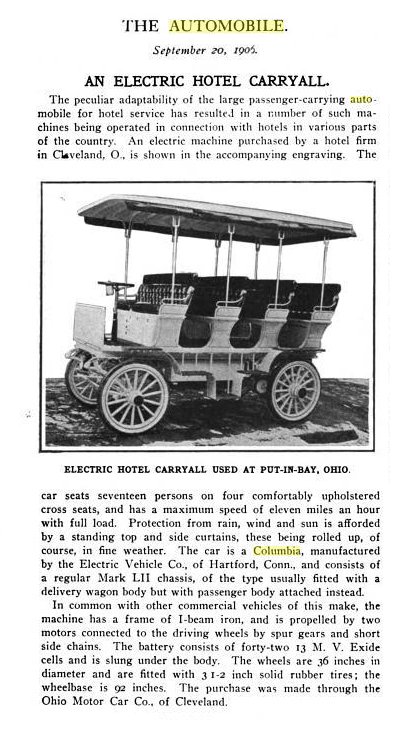 Early in 1907, a 40-45 hp. Gasoline Touring Car was re-fitted as a hotel bus.
More about that vehicle (including a photo) is on an upcoming webpage,
along with the 1906
Herald of Columbia
catalogue.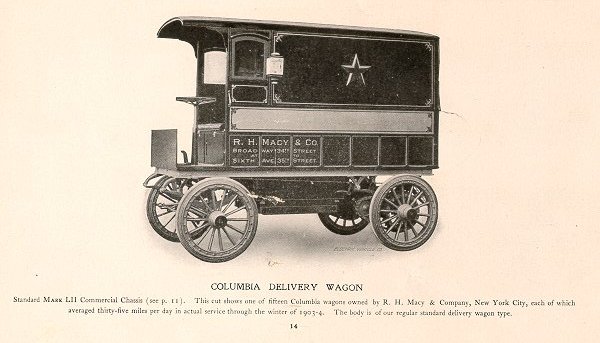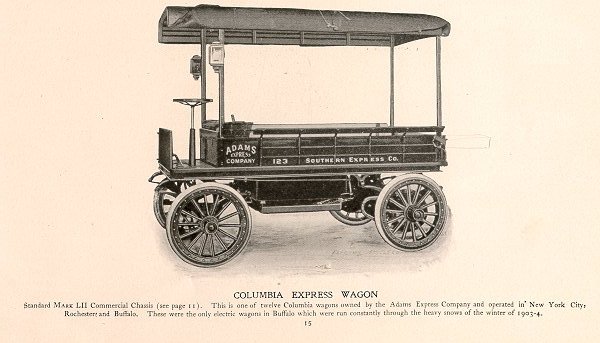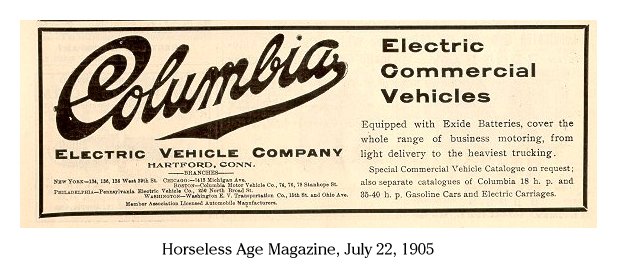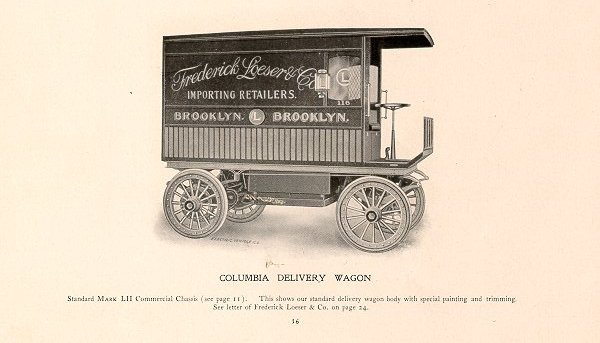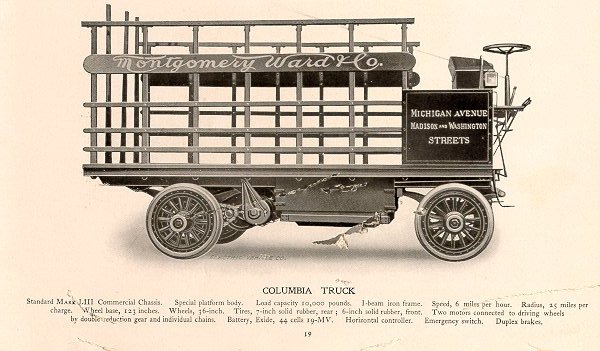 To see more photos of Columbia electric trucks
from the 1906 catalogue, click
HERE
.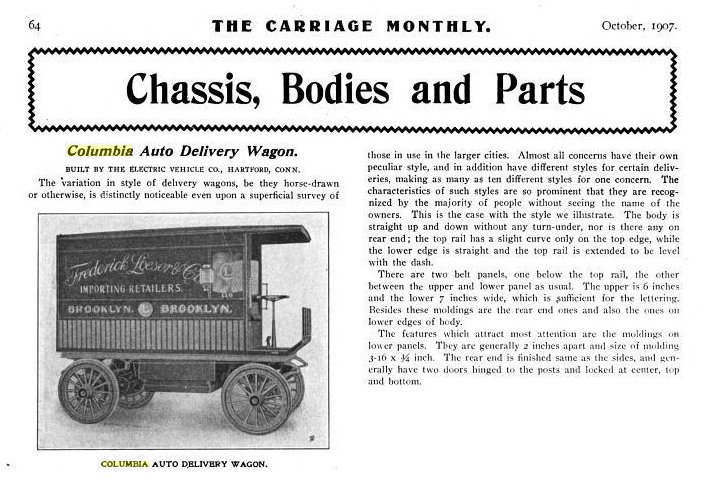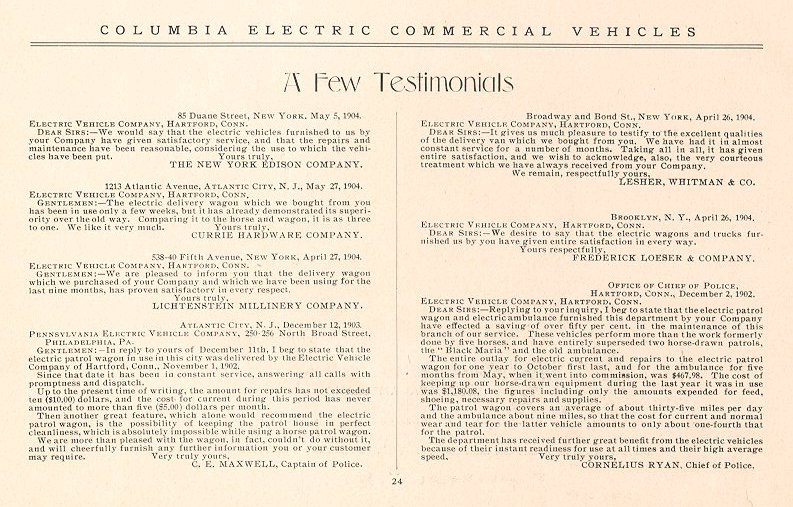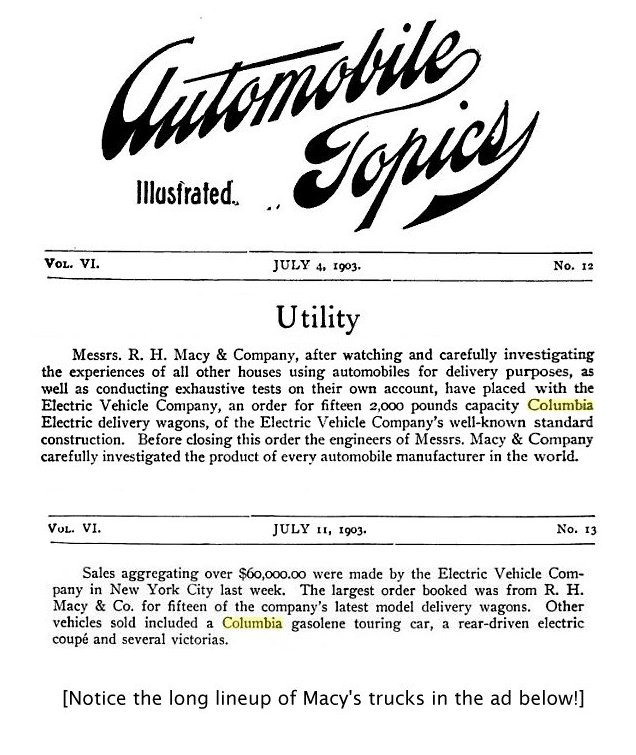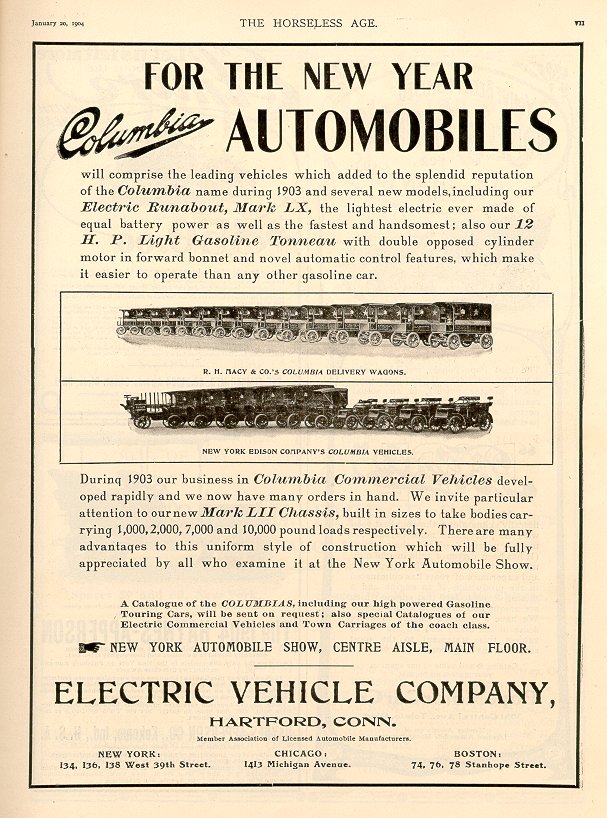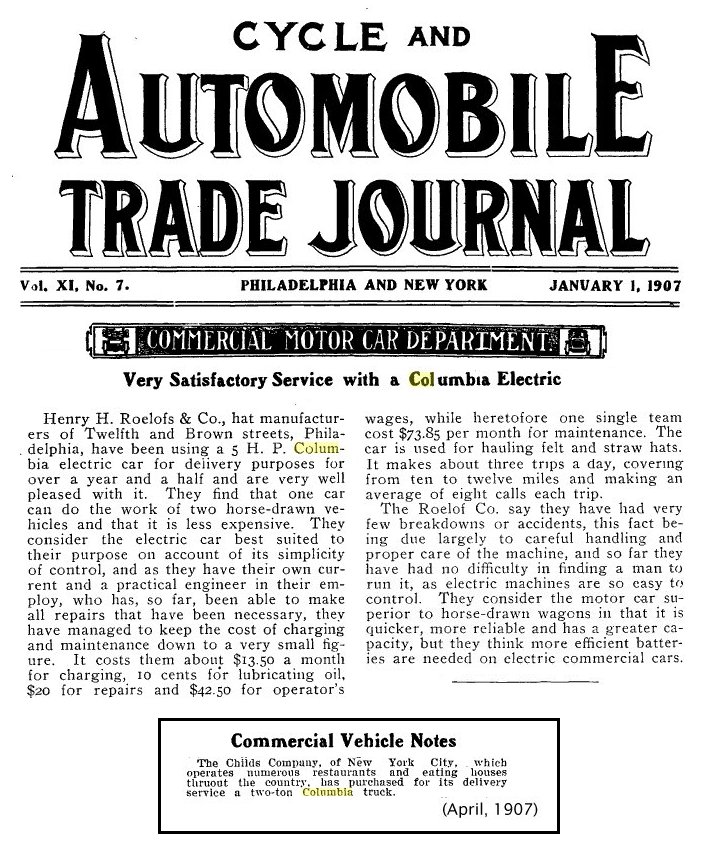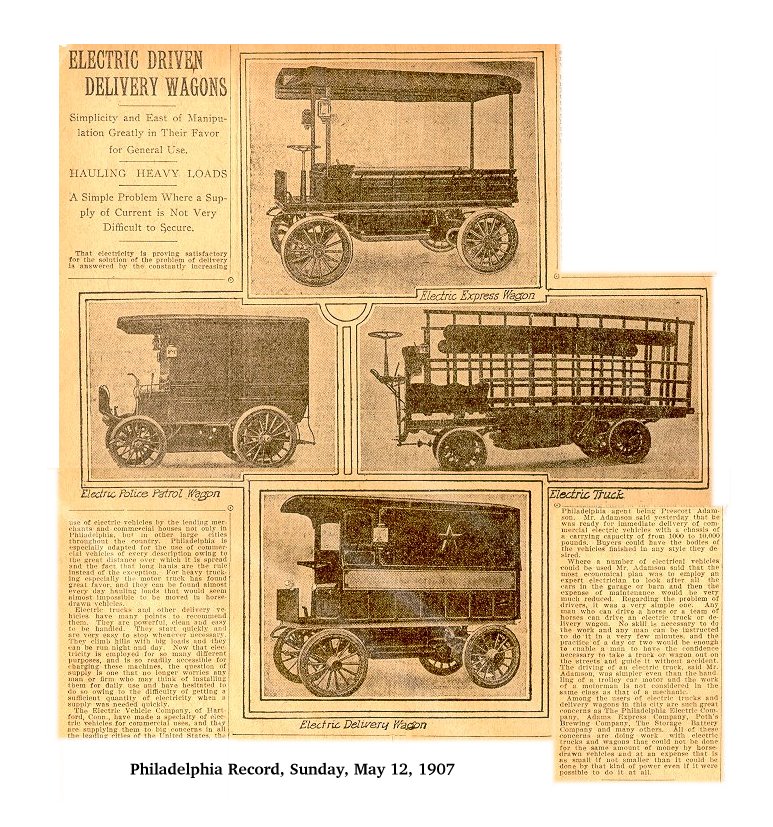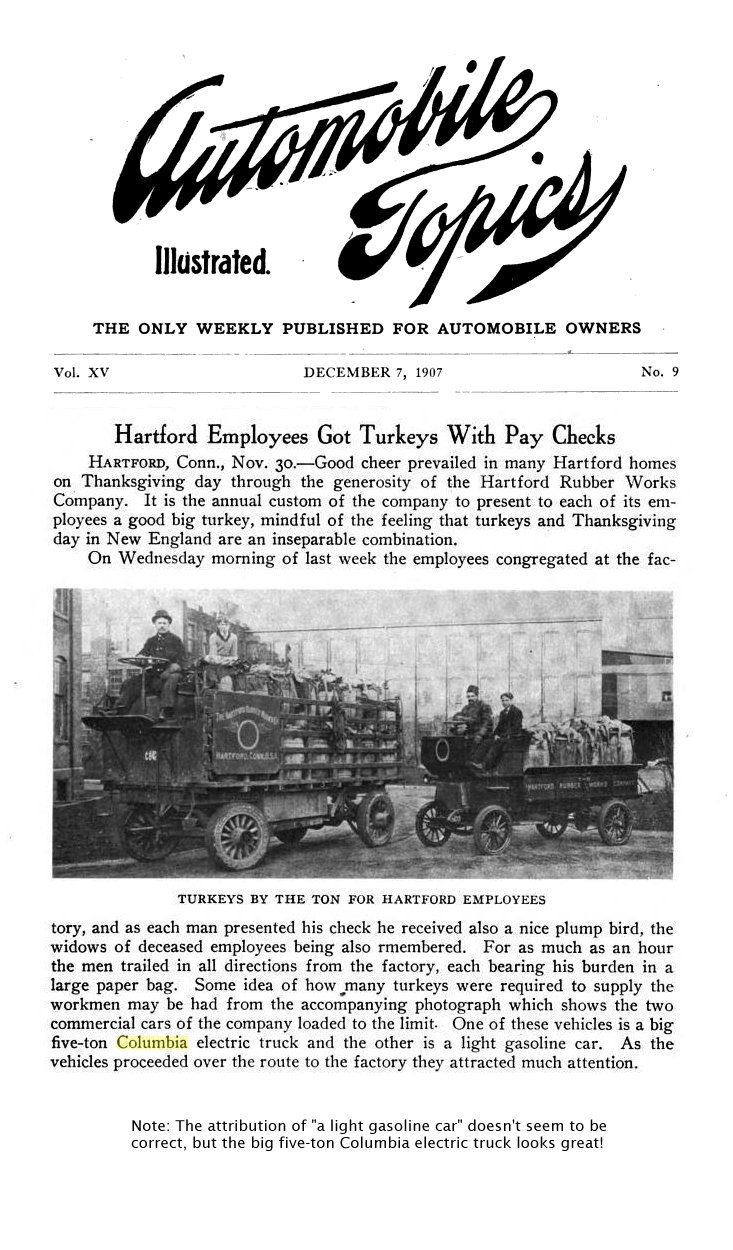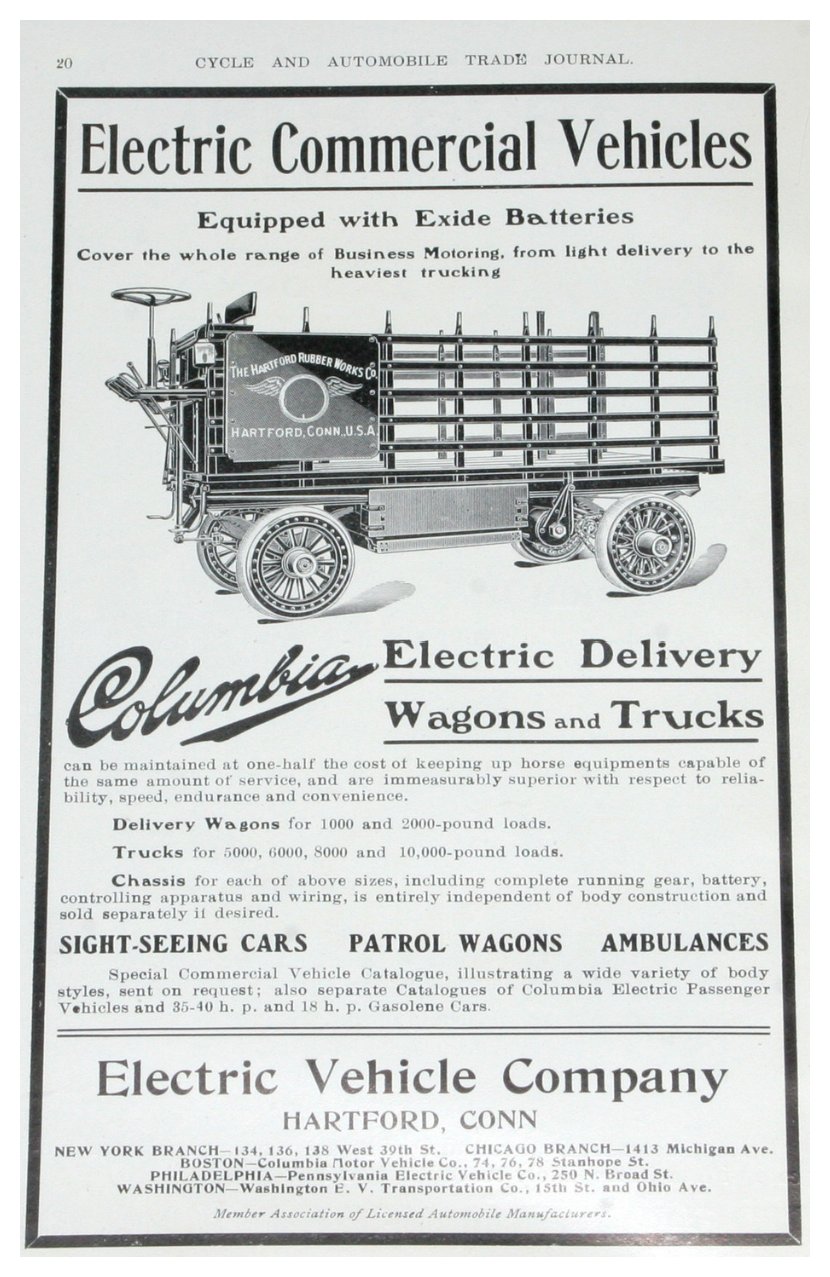 Below are illustrations of Columbia vehicles used by the US Postal Service.
The ones from 1906 are the only examples I have found
(so far) of gasoline models in commercial use.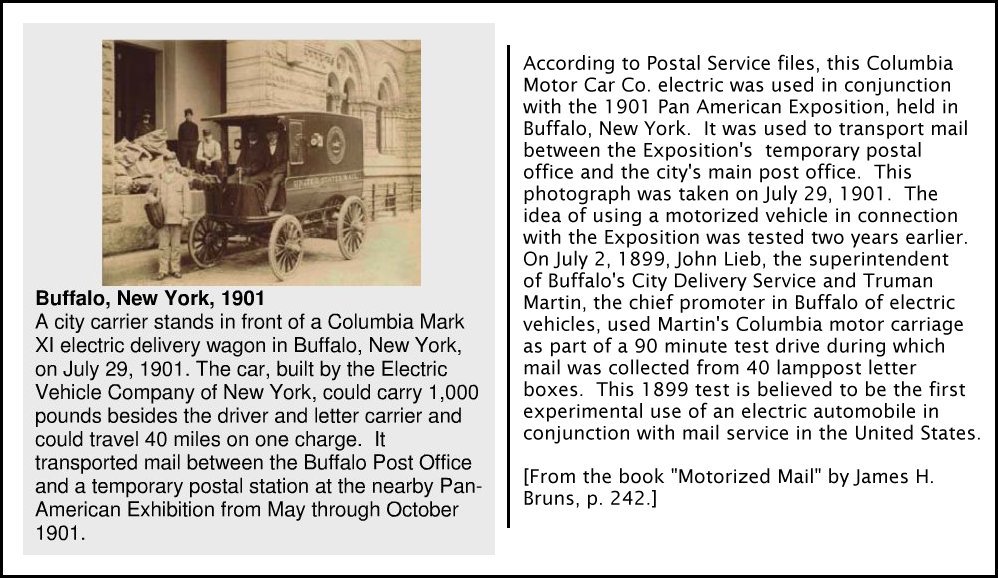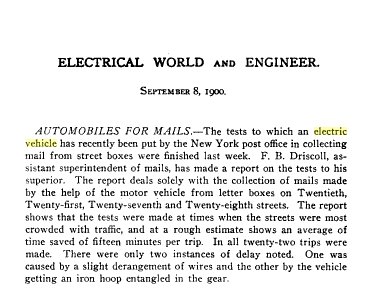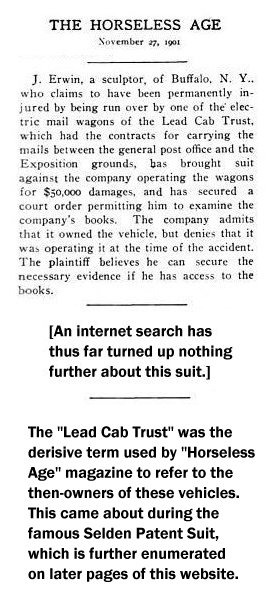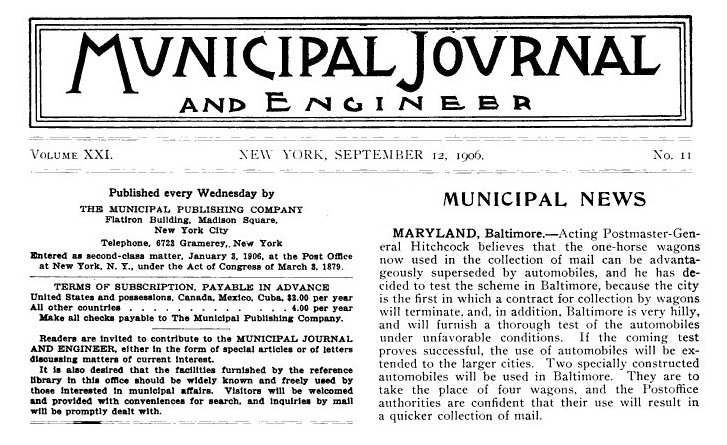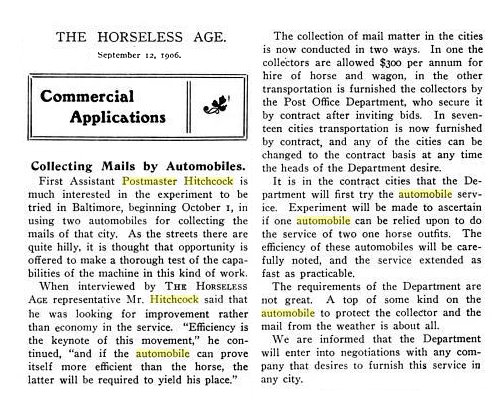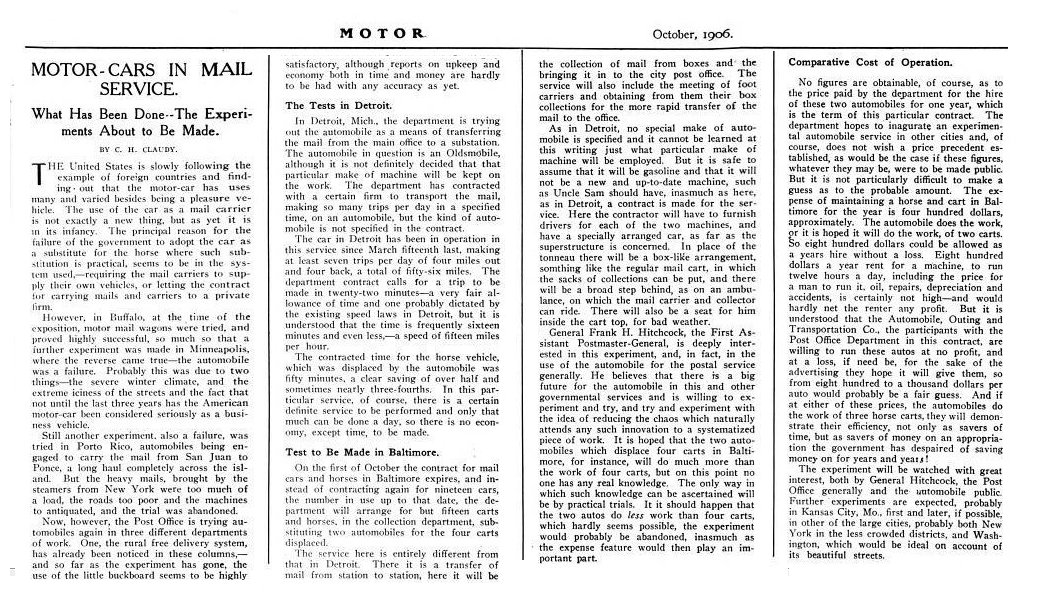 To read more about Postmaster Frank Hitchcock,
click here
.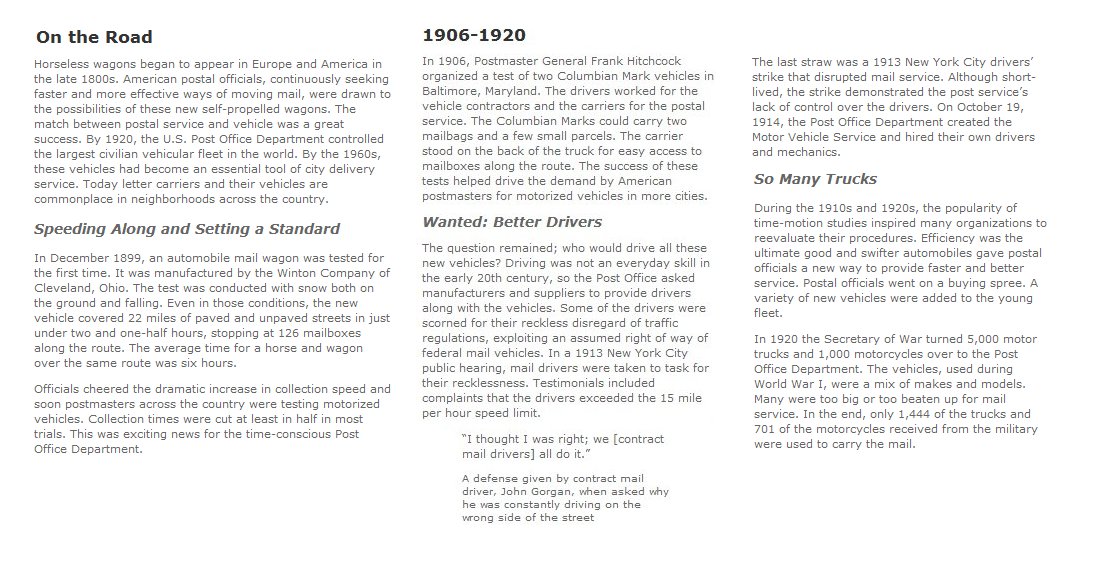 -- -- -- -- --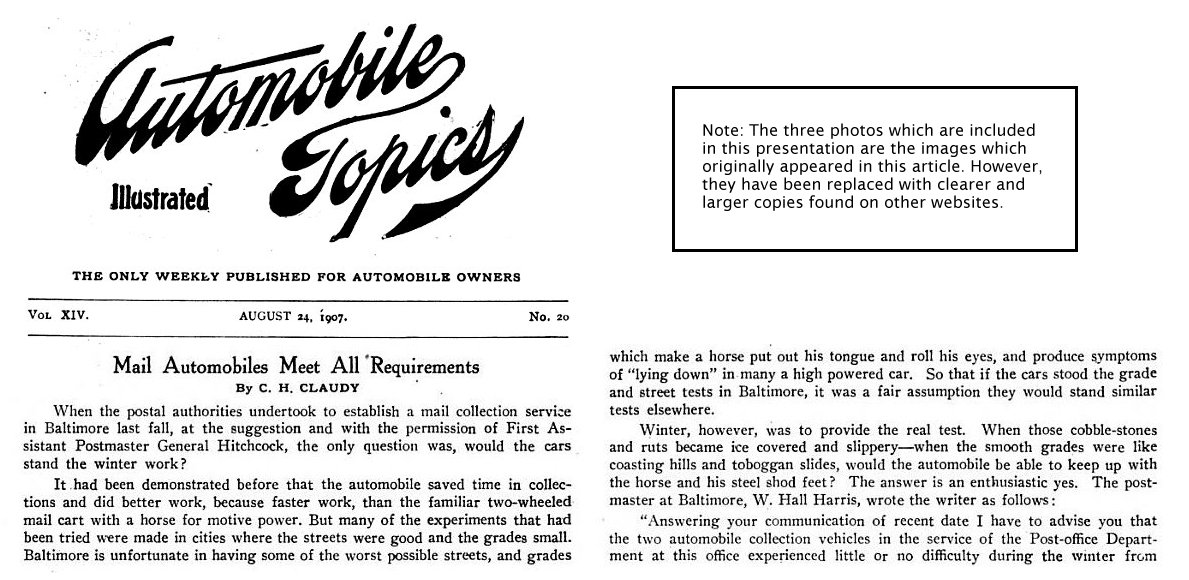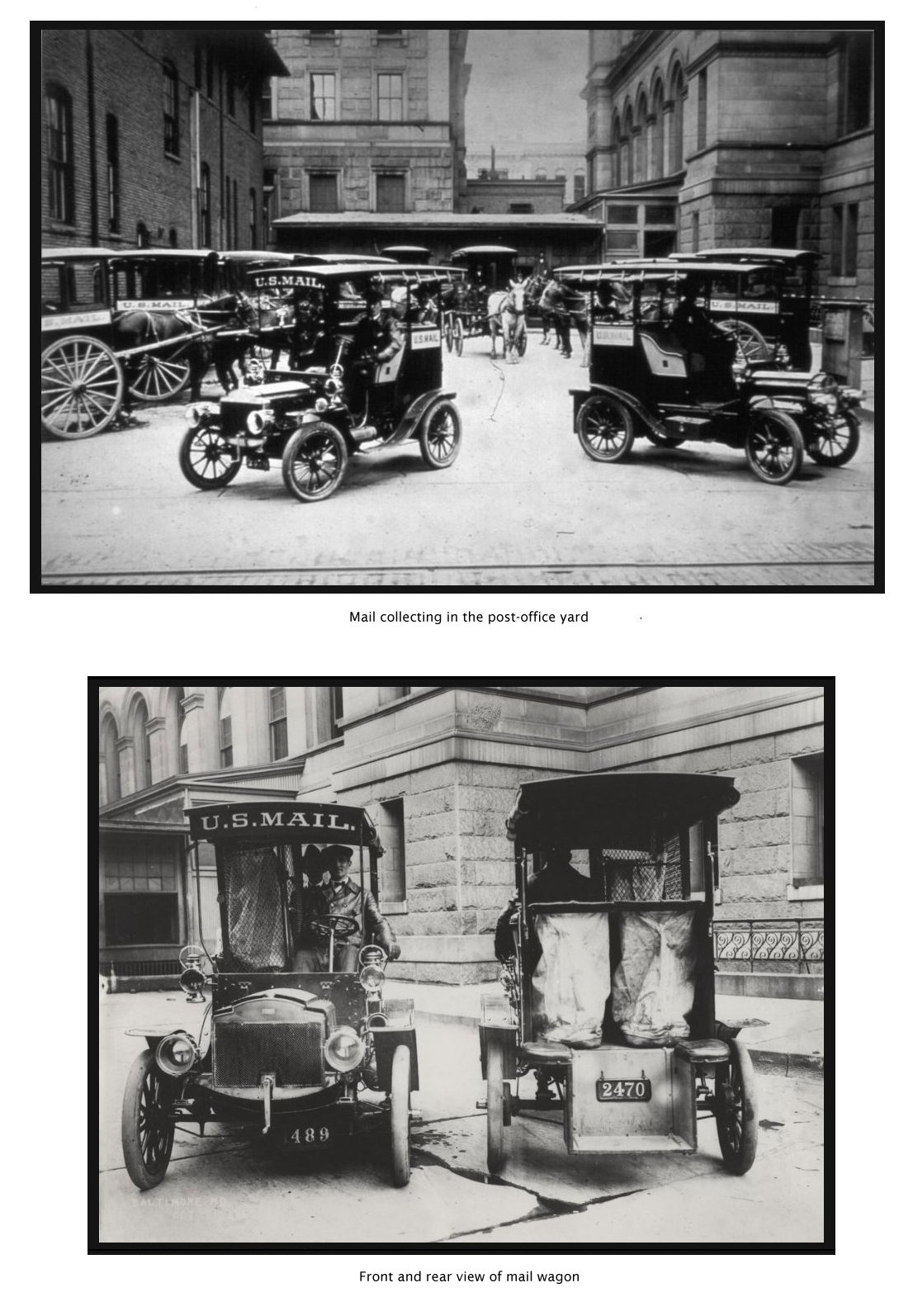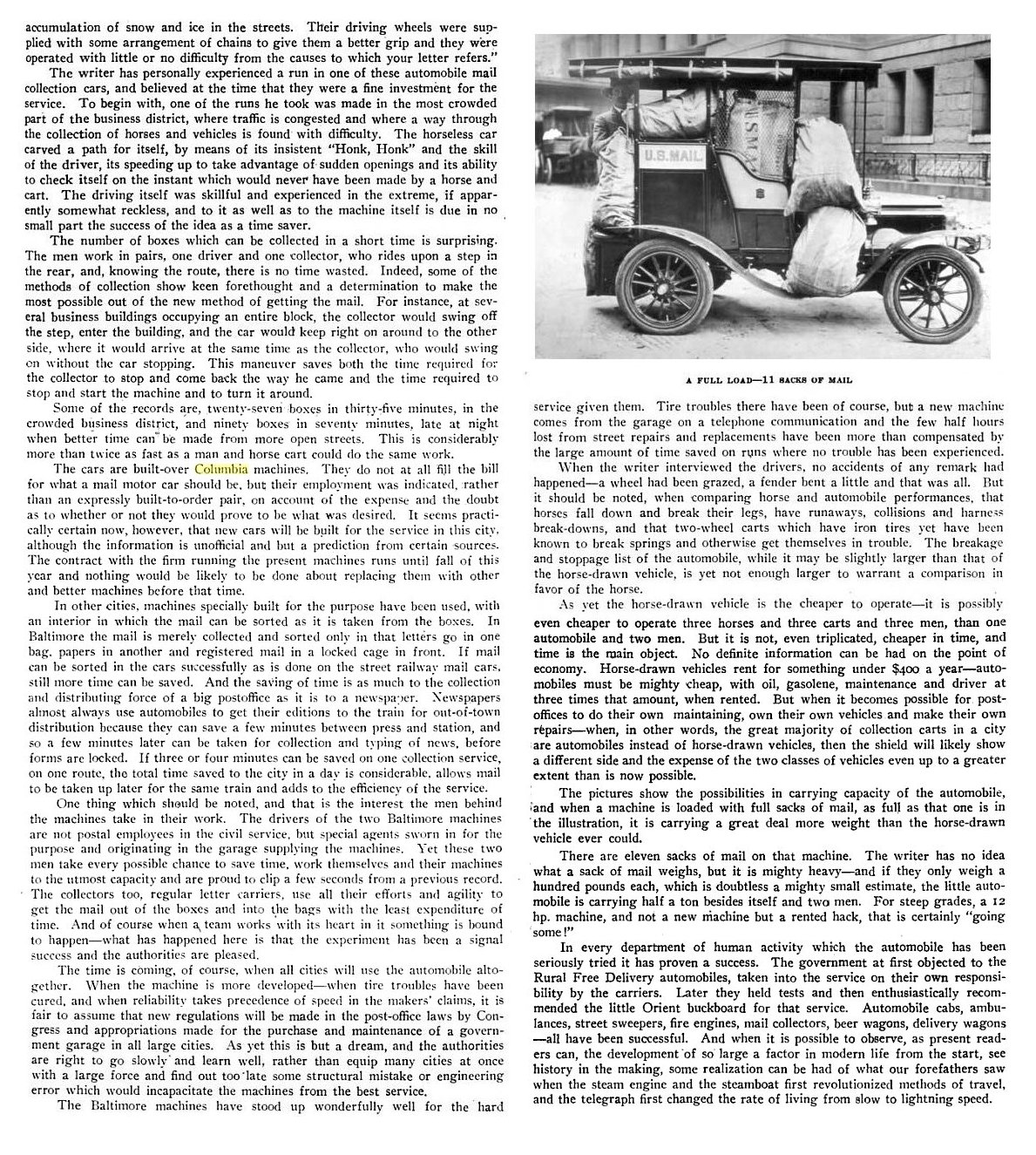 -- -- -- -- --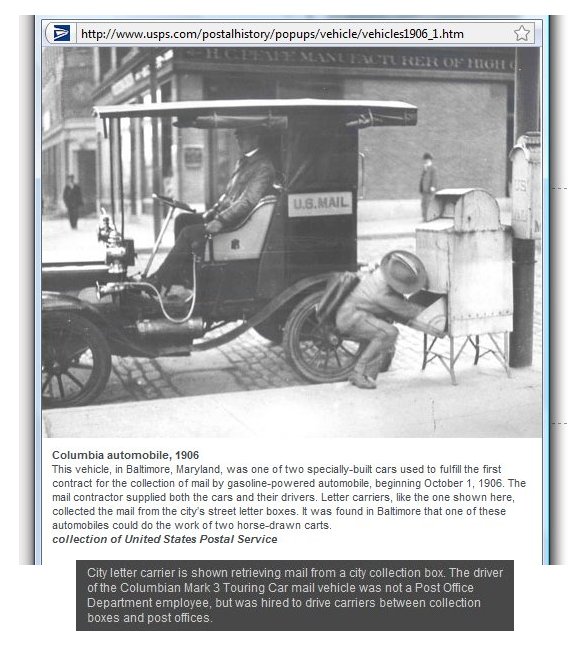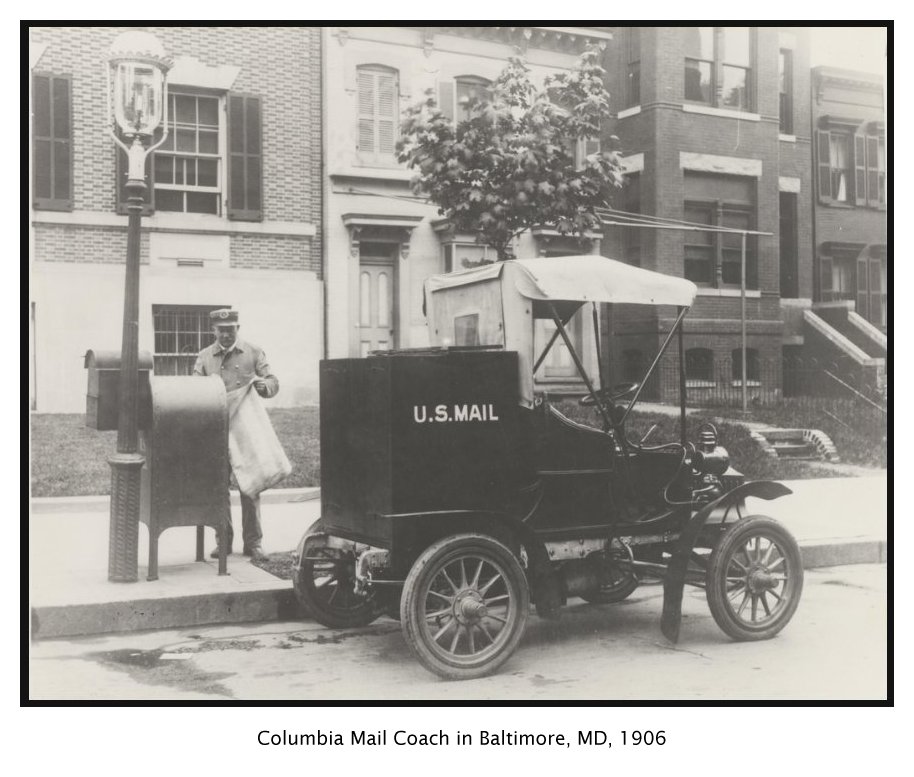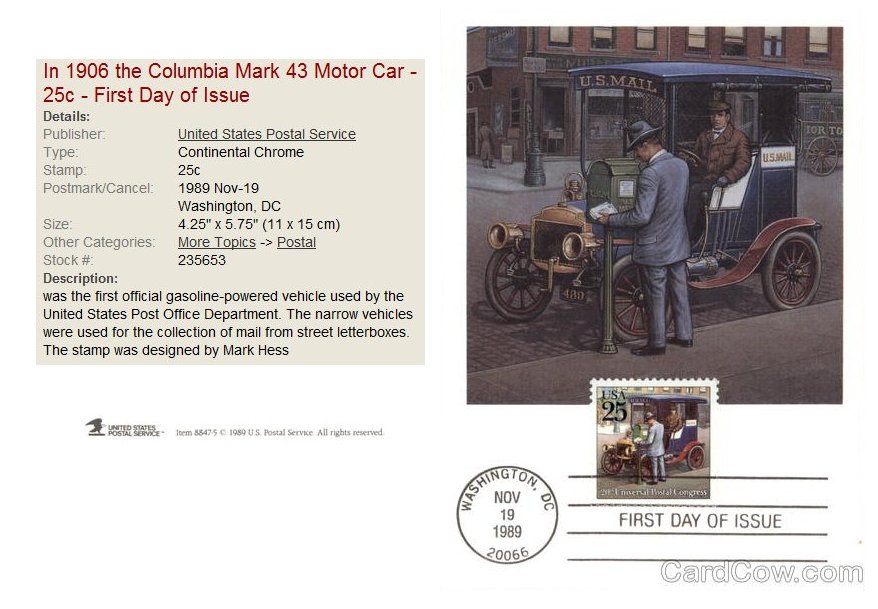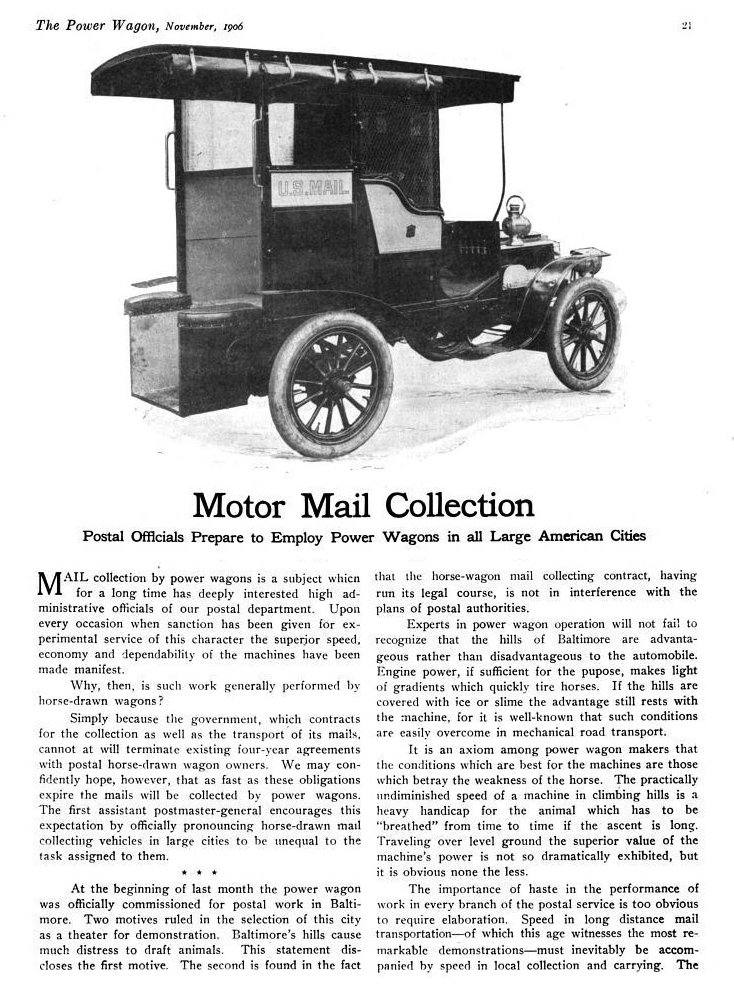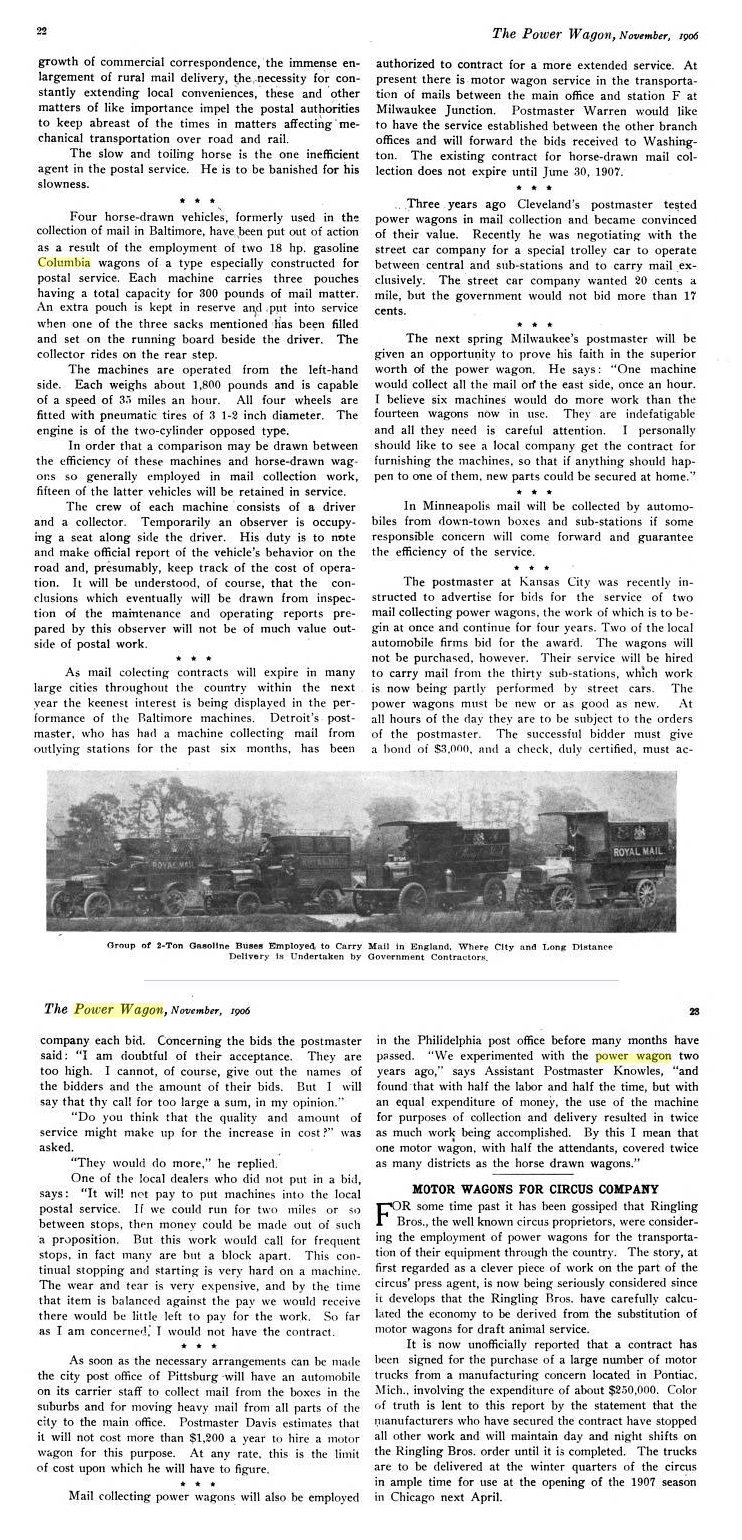 * * * * *
Next, a bit of perspective from 1913 and 1914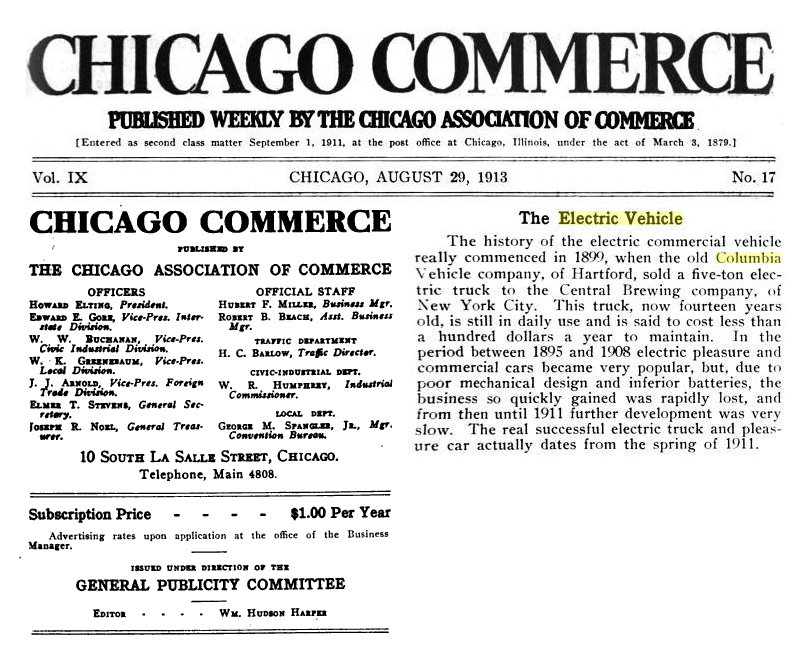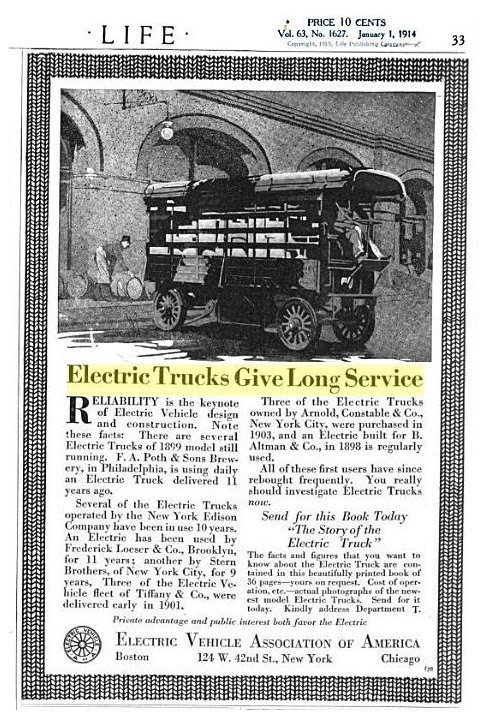 To continue with the 1904 catalogue, and then
pages from the following years of the
Electric Vehicle Company,
click
HERE
.