Catalogue for the
Columbia - Knight (1912)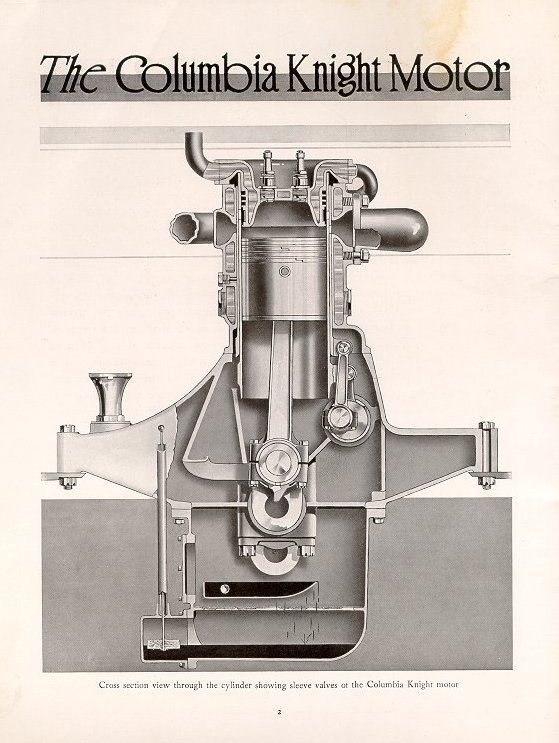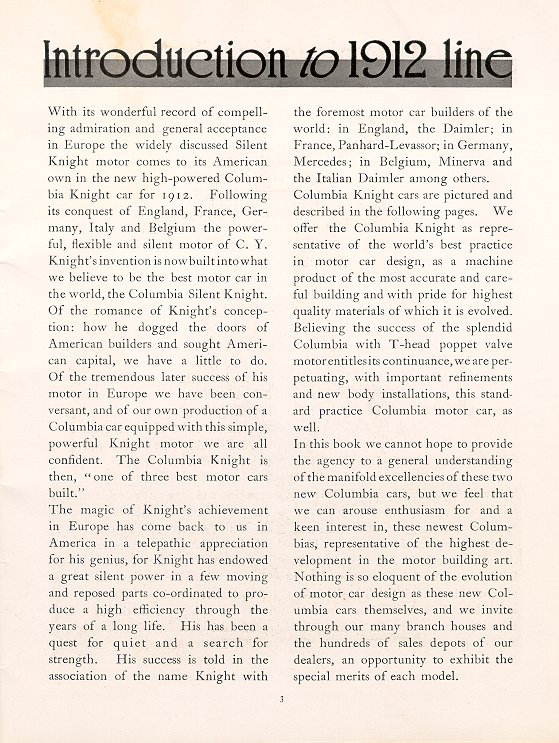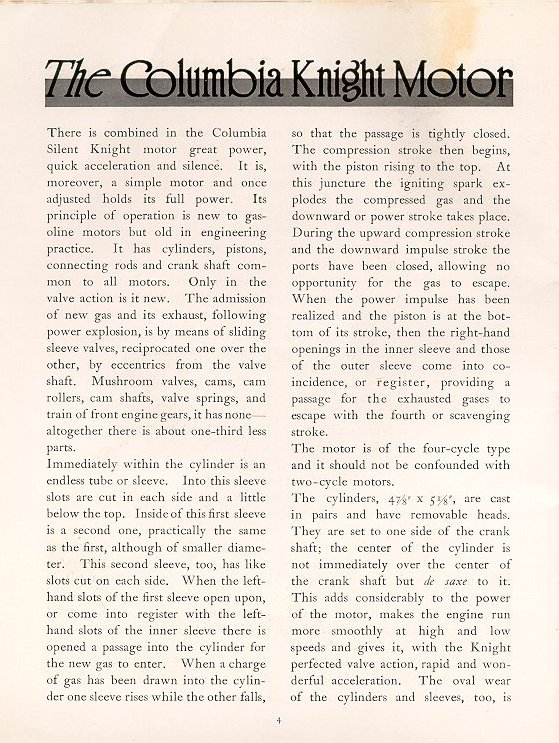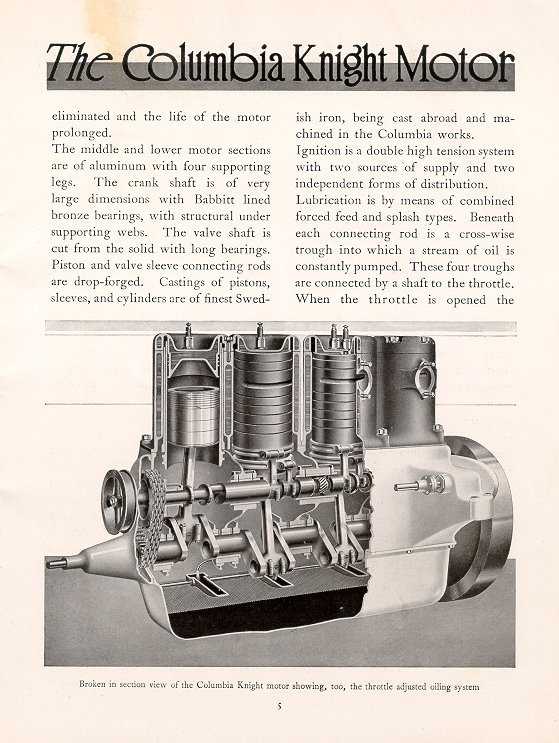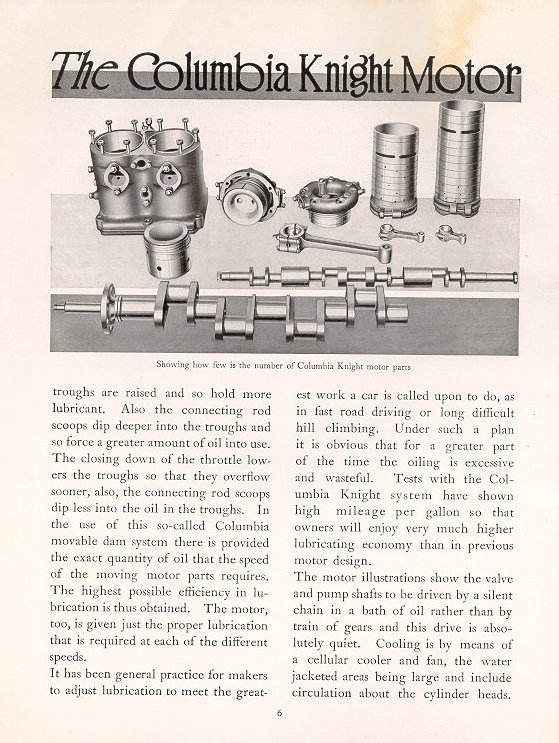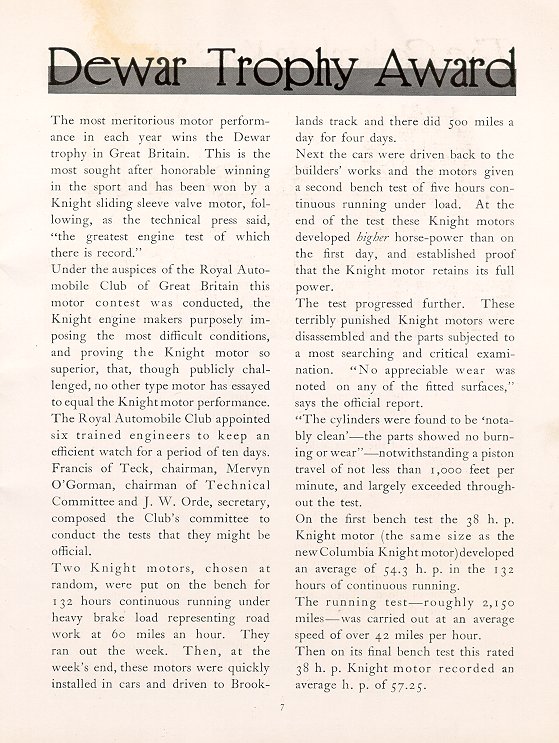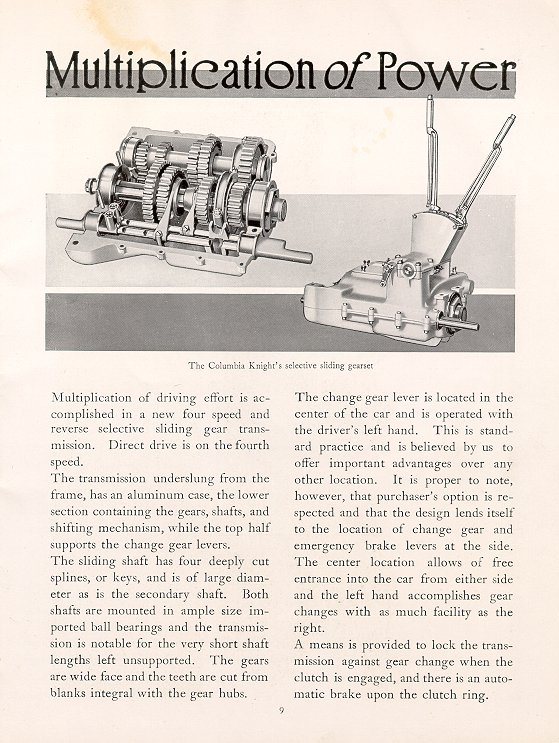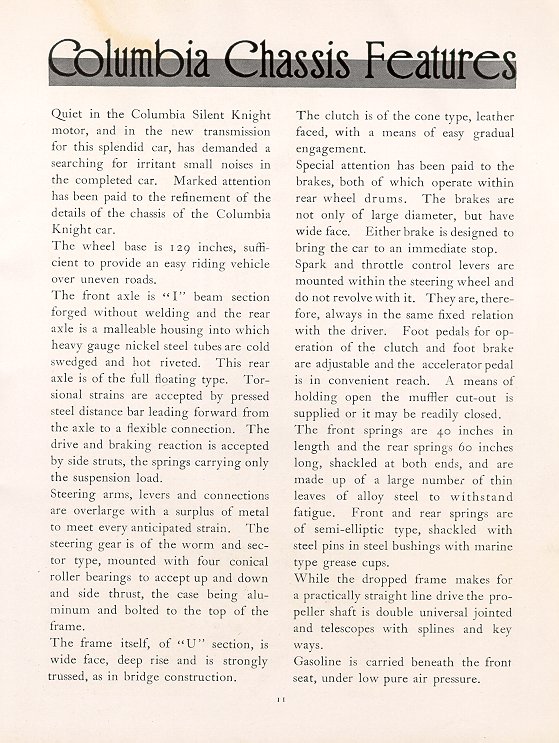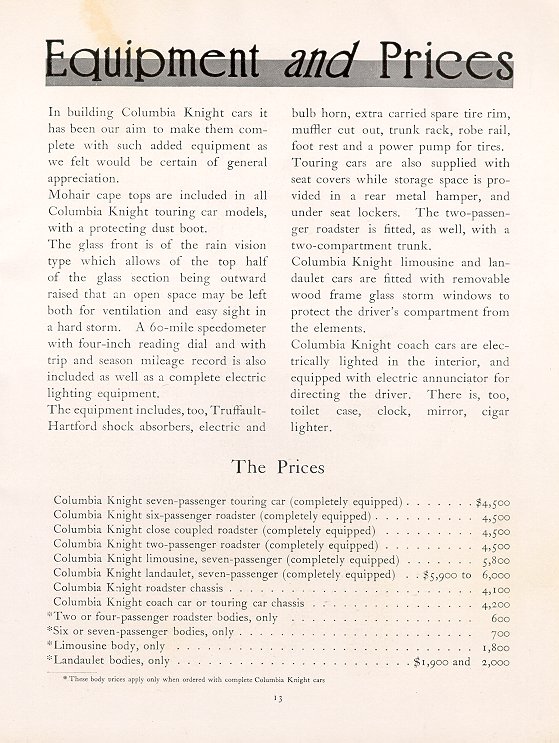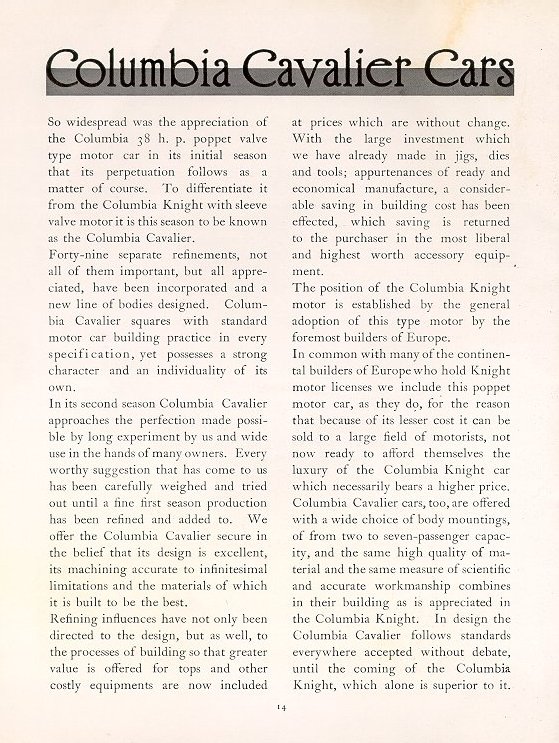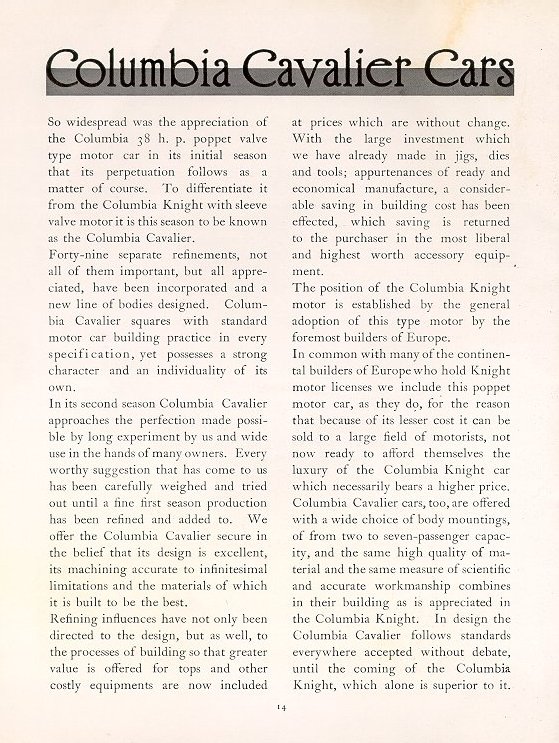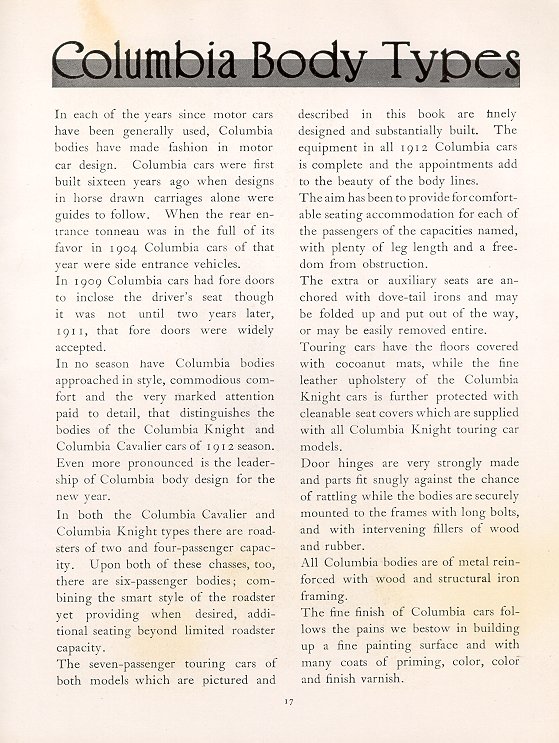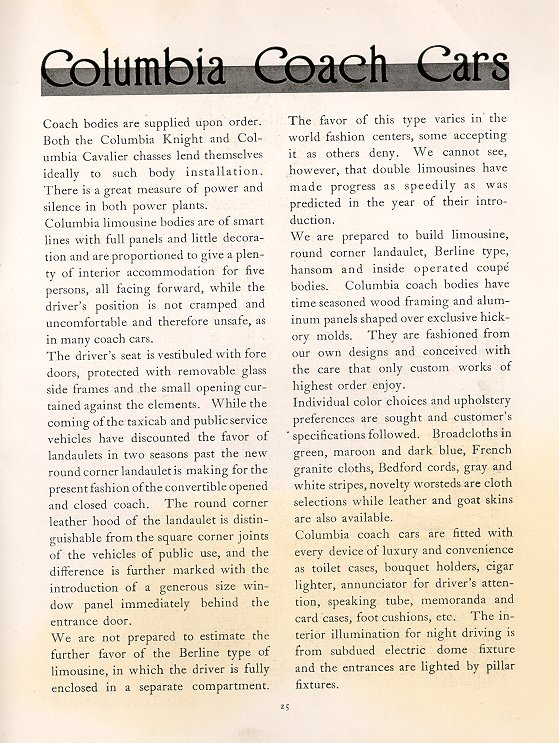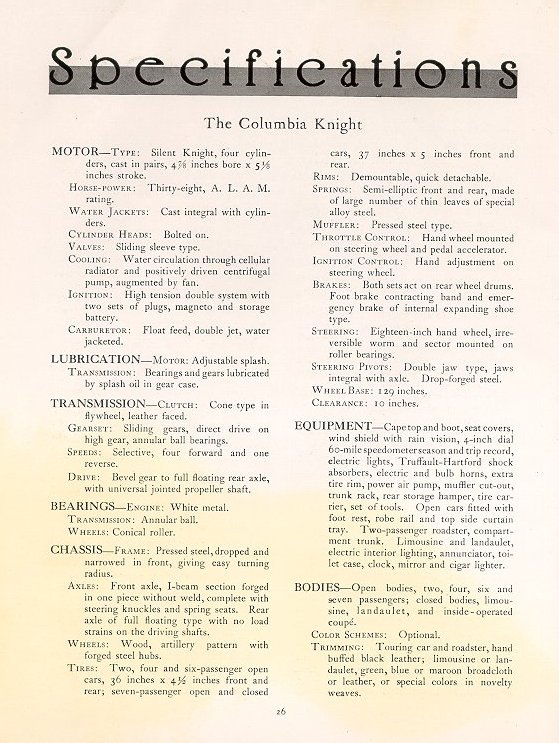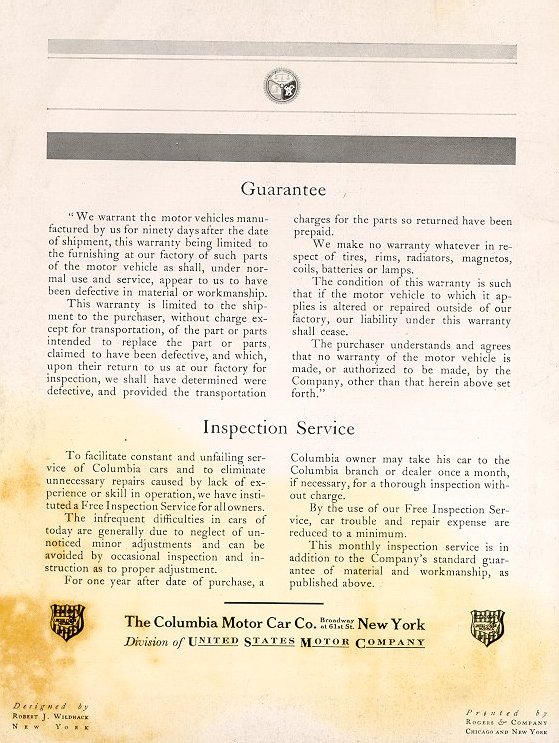 * * * * * * *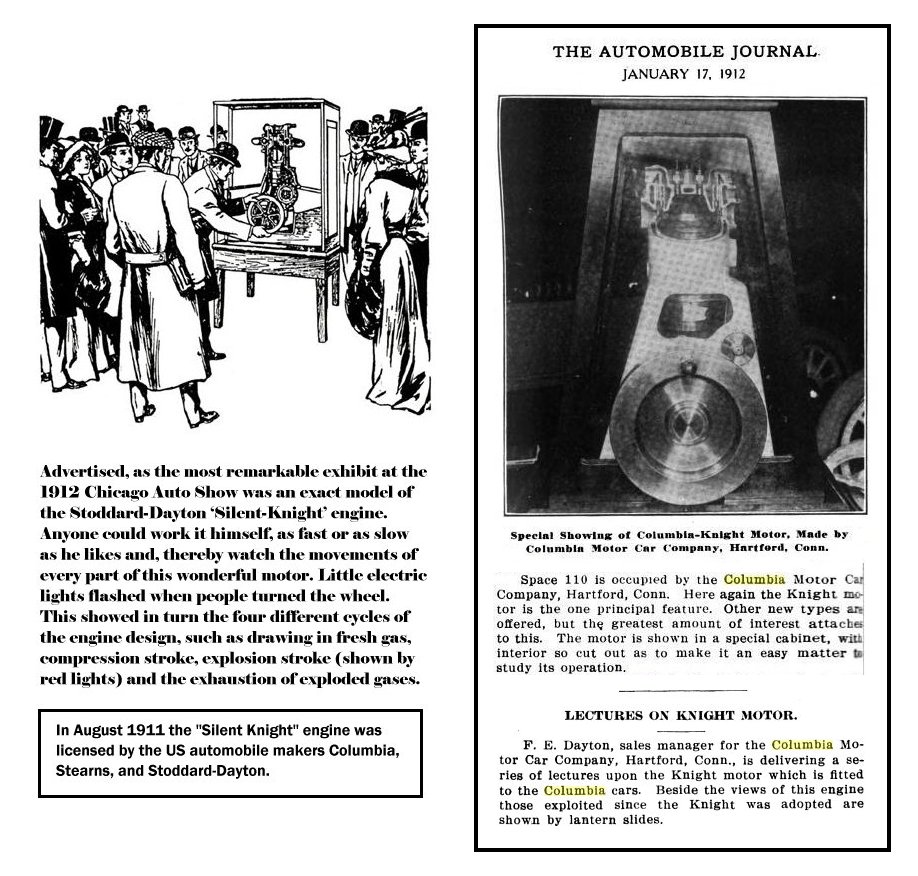 To see more articles and comprehensive descriptions
of the Silent Knight Motor,
click here
* * * * * * *
Sadly, we now proceed toward the finale.
Ironically, at this point the United States Motor Company
implimented a new and improved method for the
men to assist the dealers and increase sales.
To read a detailed article about this idea and its
comprehensive course on salesmanship,
click here
.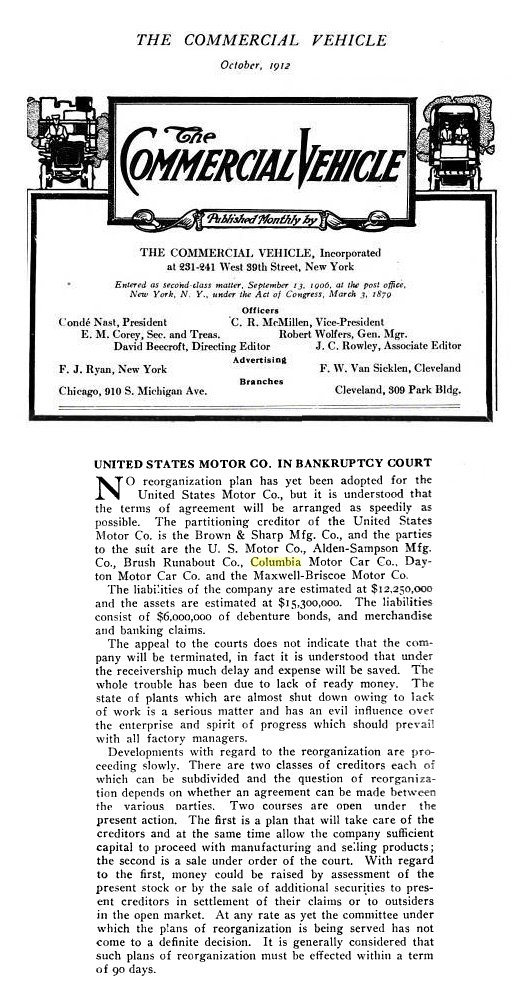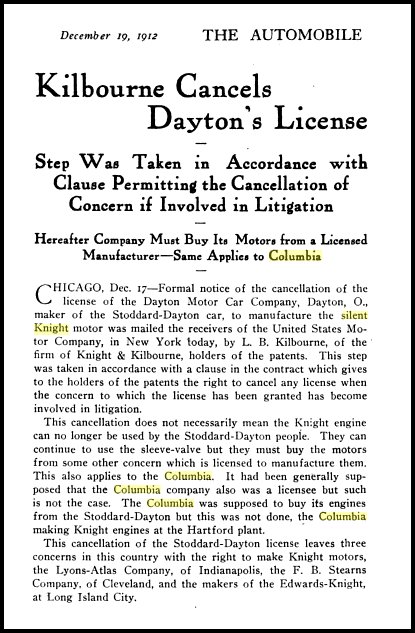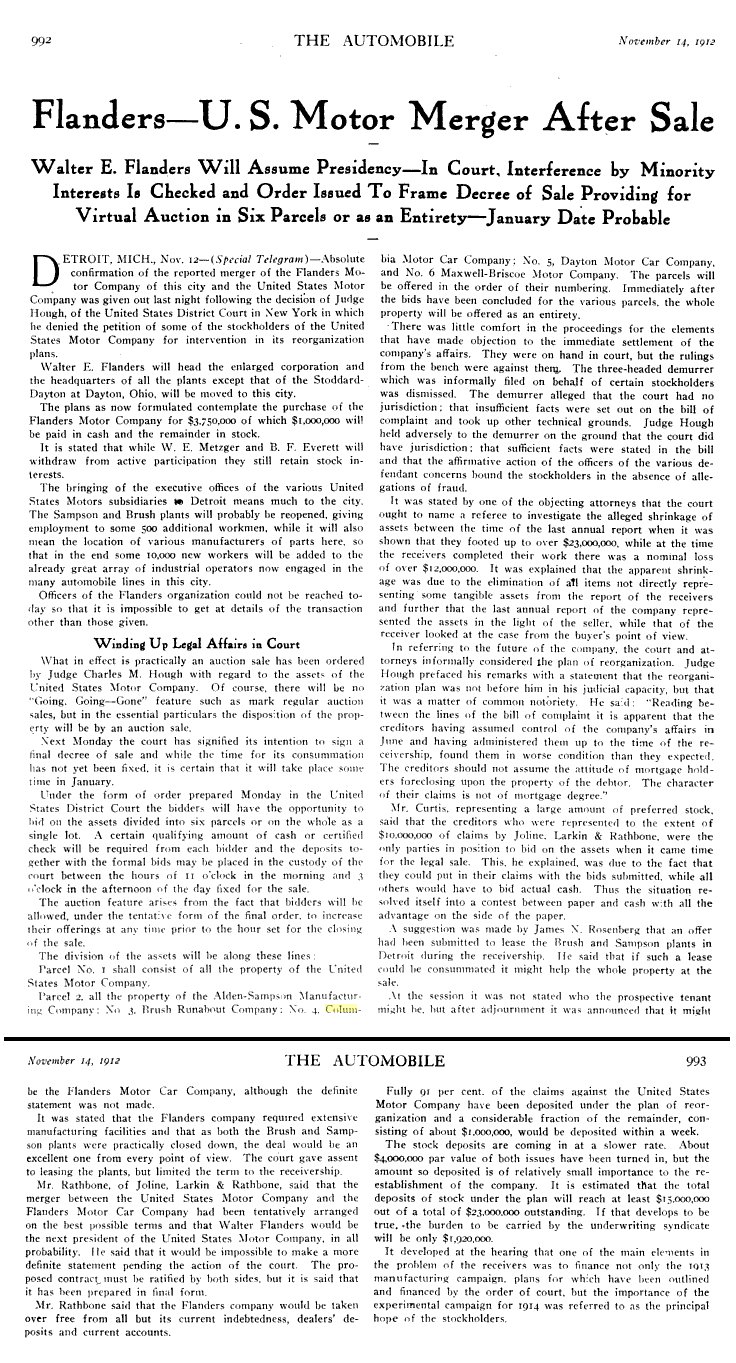 * * * * *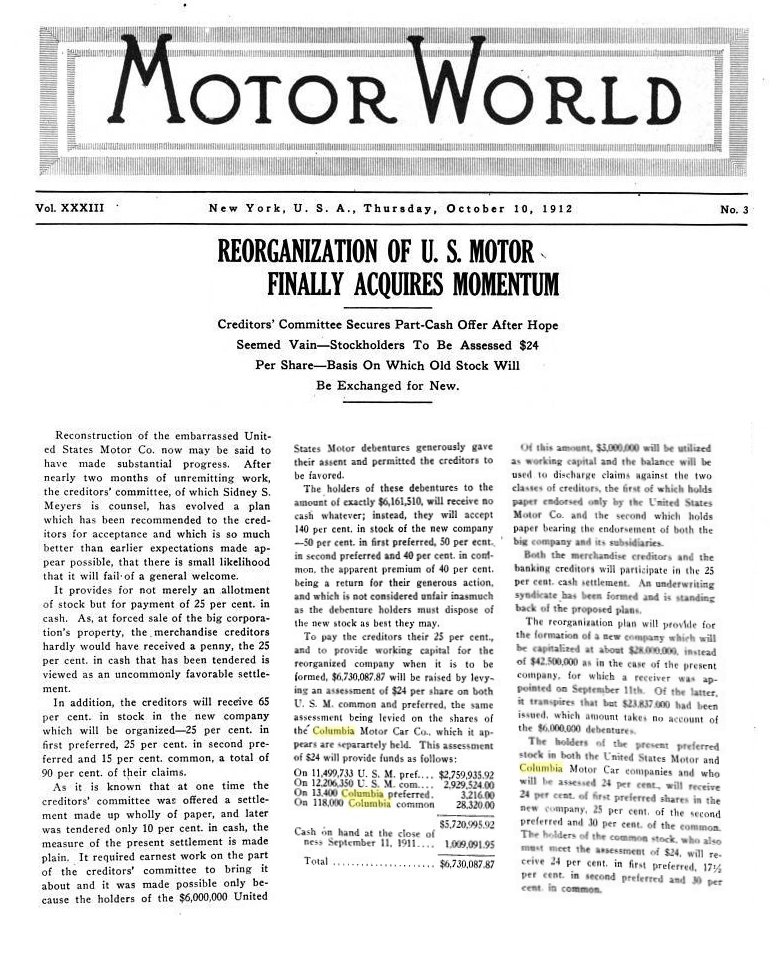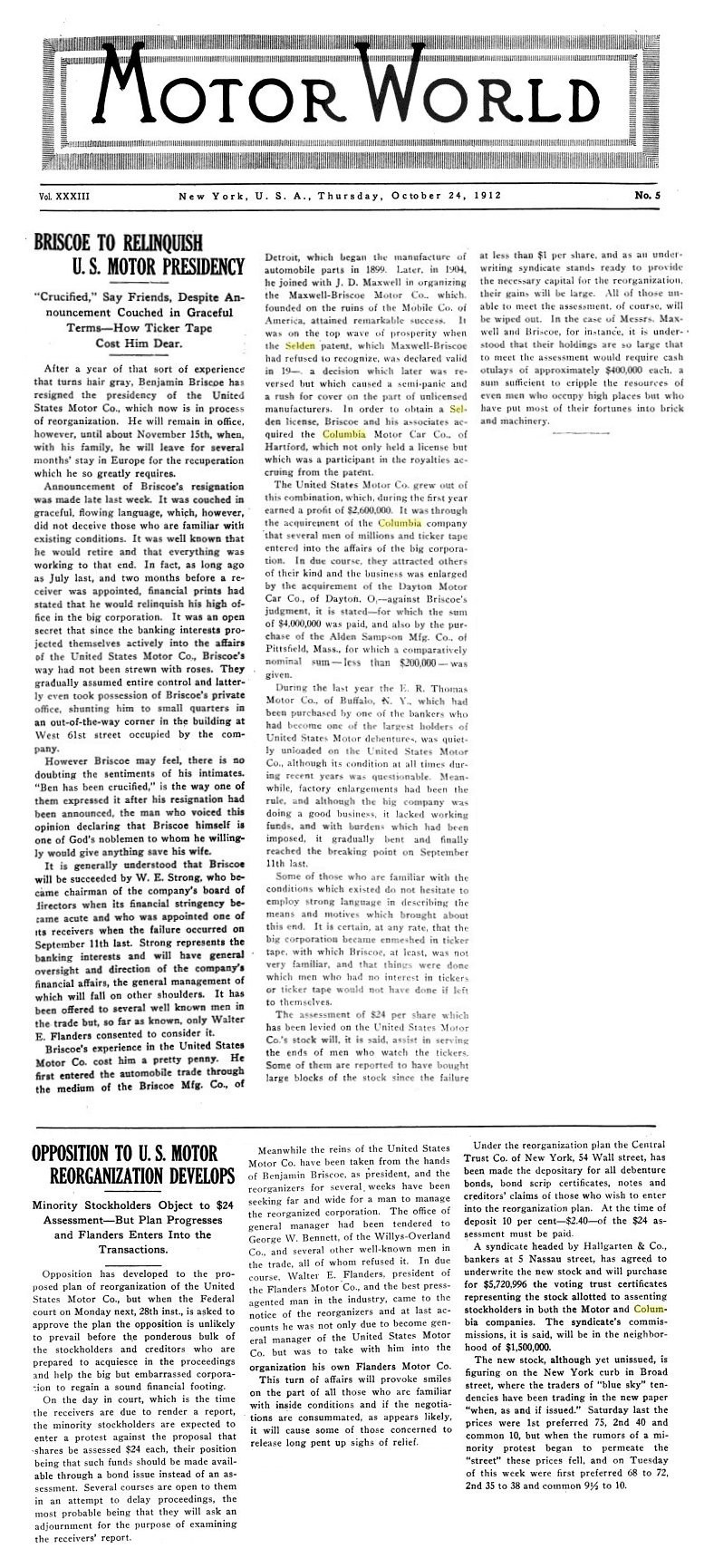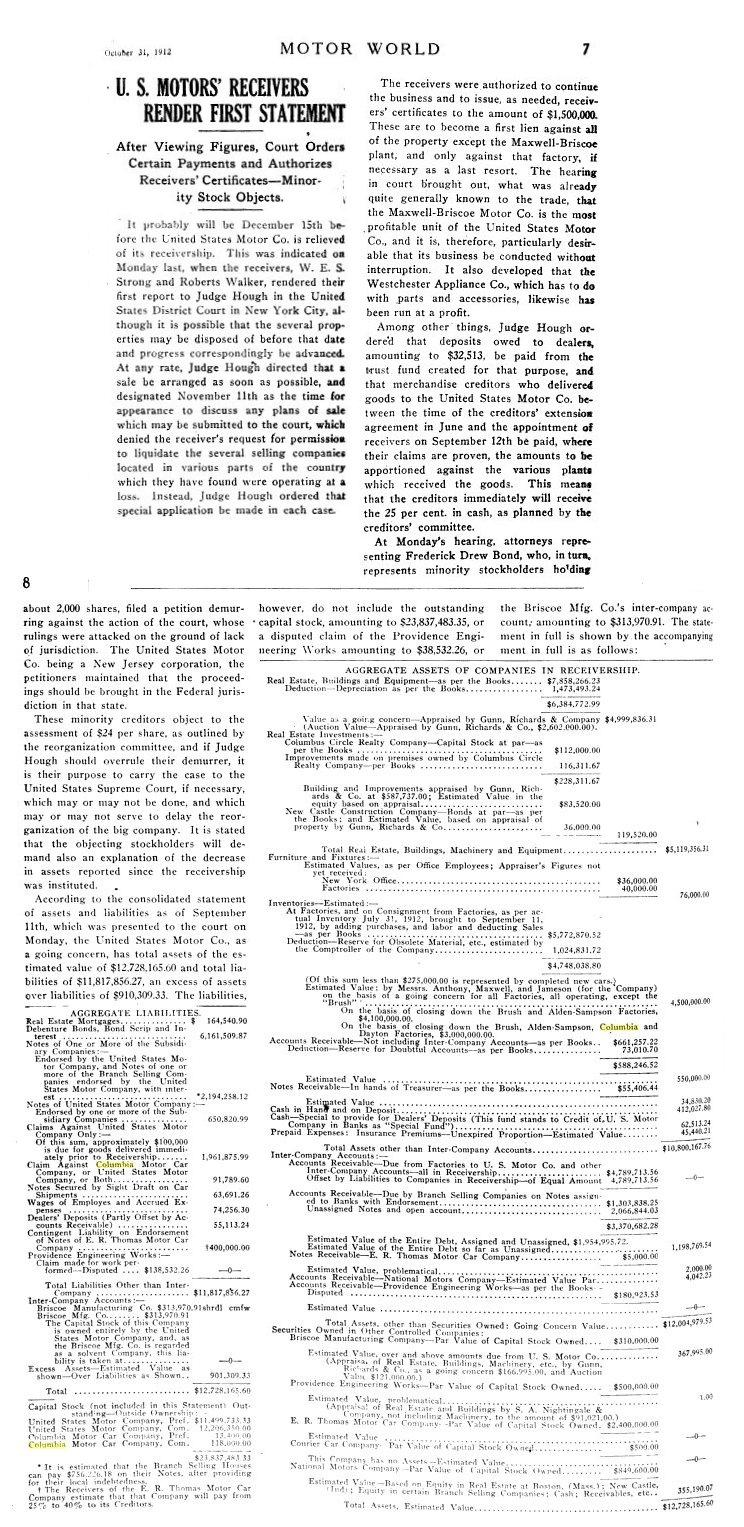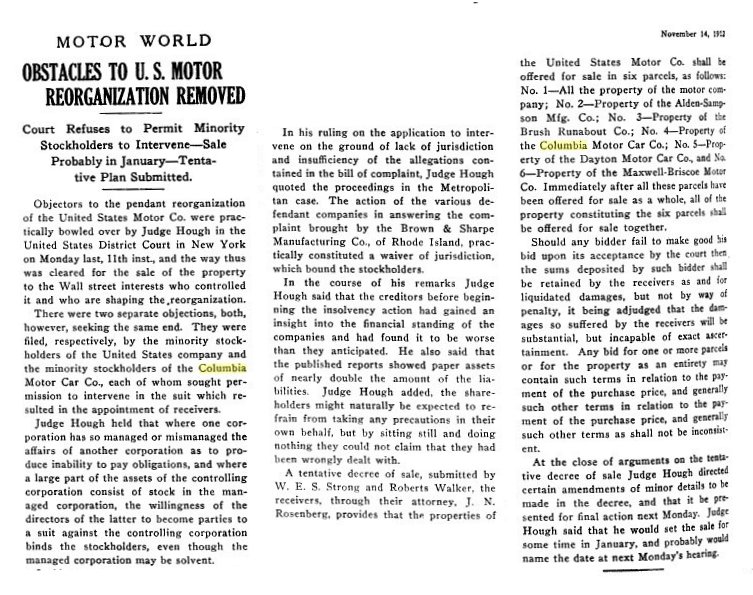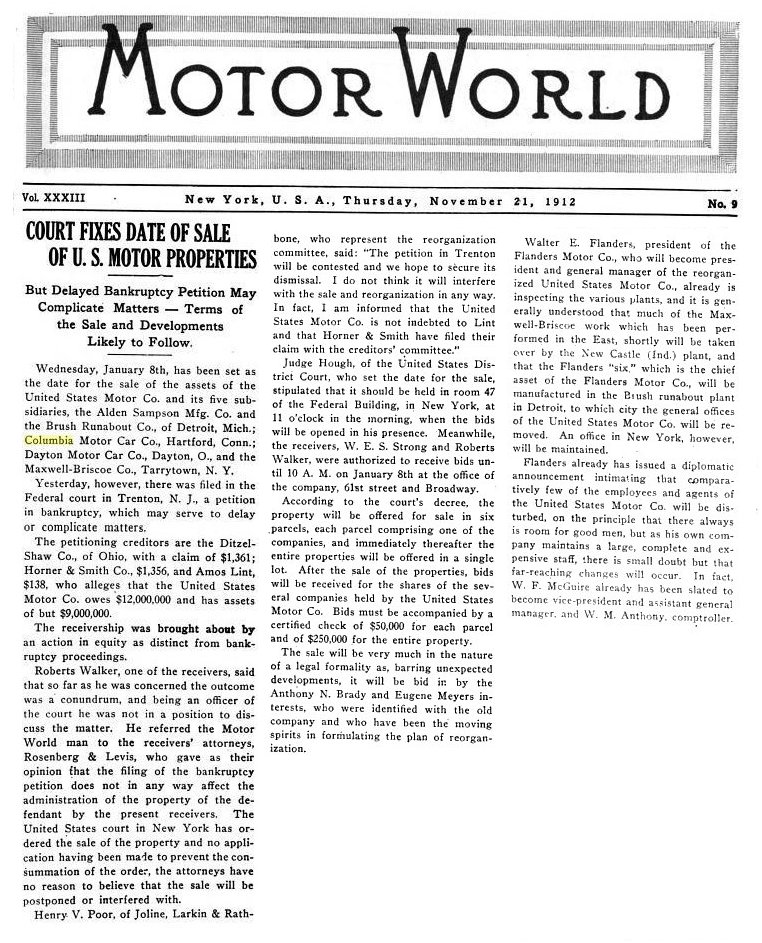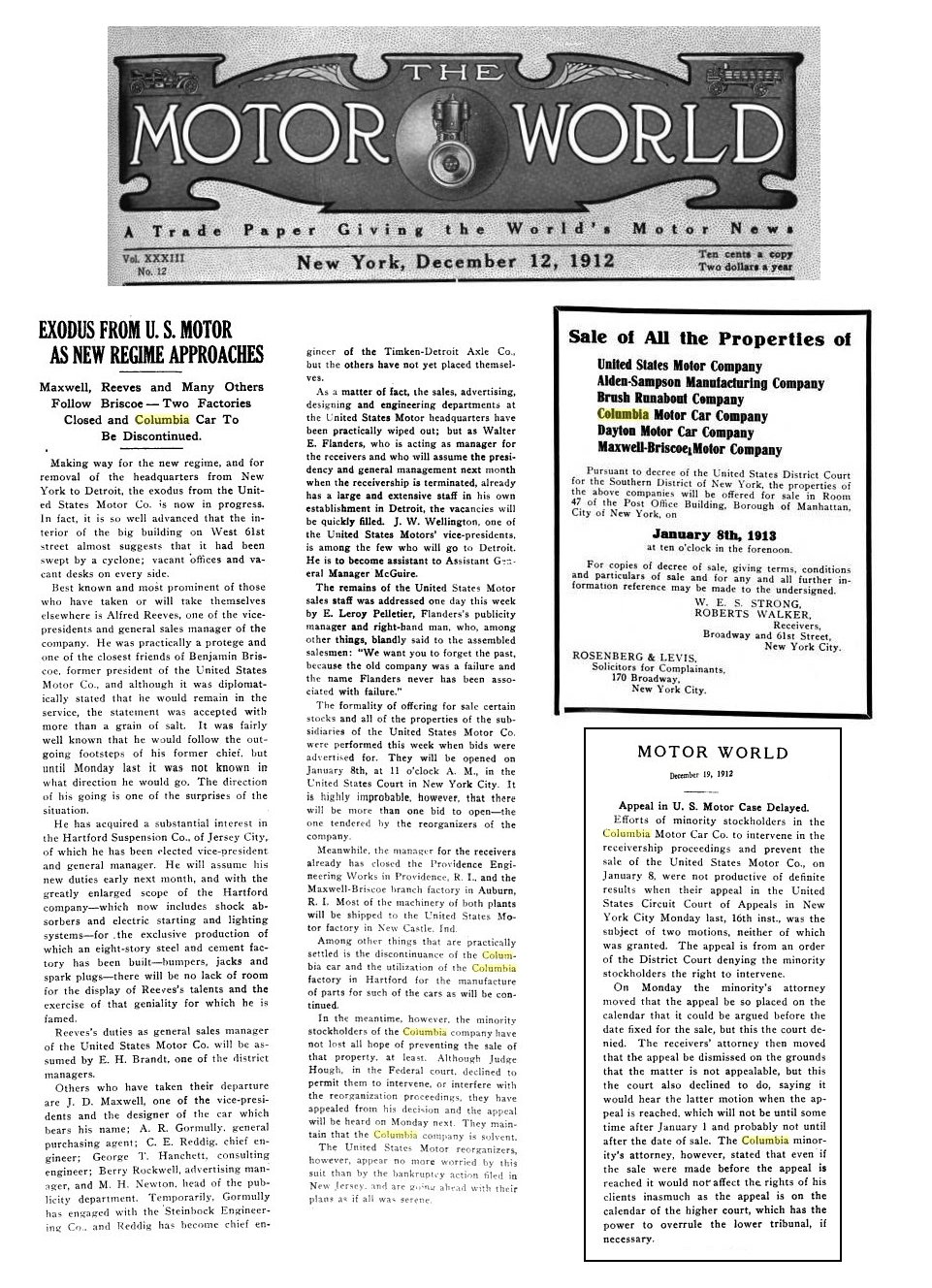 To see relevant pages from the 1913 Maxwell Catalogue
(which distributed the final production run of Columbia cars),
plus a couple more pages with many special items,

click
HERE
.