The End of the Line . . .
1913 was the final season of the original Columbia car.
They were still made in the Hartford plant,
but were distributed by Maxwell.
Established in Tarrytown, New York in the early years of the 20th century by Jonathan Dixon Maxwell, formerly of Oldsmobile and Benjamin Briscoe, the Maxwell-Briscoe Company was one of the pioneer American automobile manufacturers.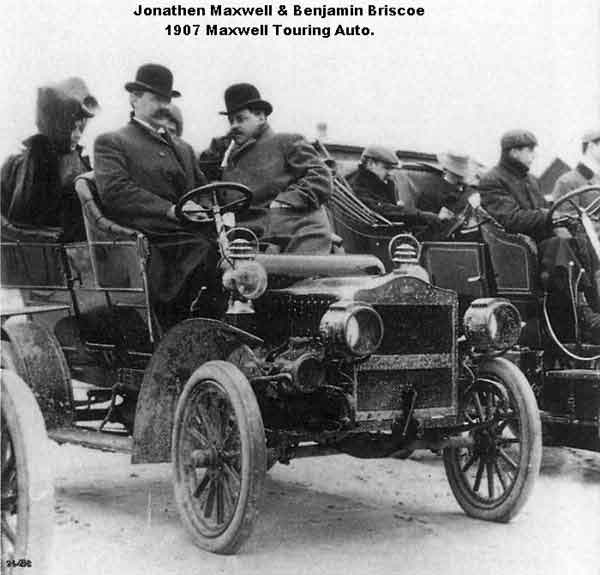 The Maxwell company joined with Stoddard-Dayton, Courier Car Co, Columbia Automobile Company, Brush Motor Car Company, Alden Sampson Trucks, Gray Marine, and Providence Engineering Works to form the United States Motor Company in 1910. An effort to provide a sales organization for smaller, struggling manufacturers, it was a short-lived effort and the USMC collapsed in 1913.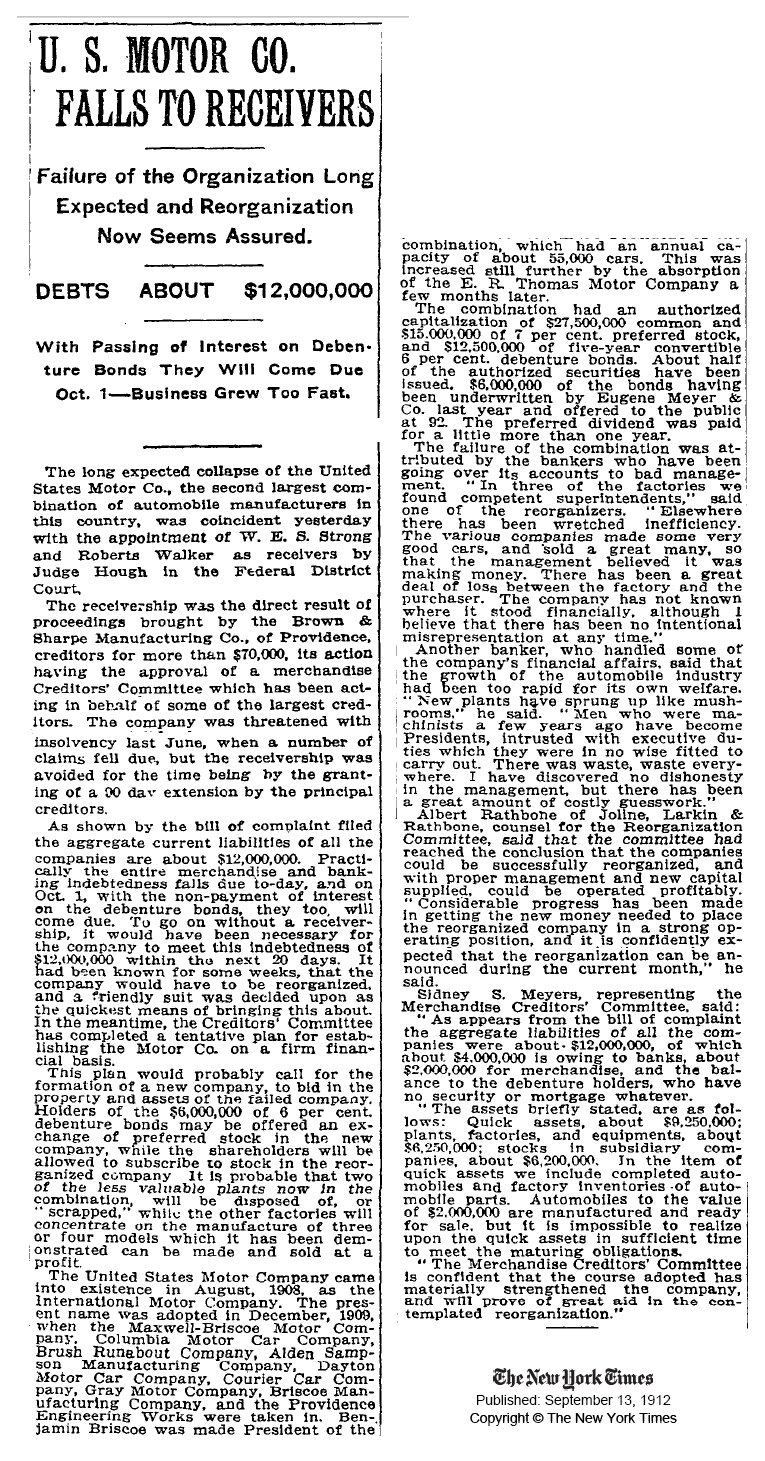 Maxwell, the only profitable component of the company, was purchased by Walter Flanders who established factories in Detroit and Dayton, Ohio. Under this new ownership, the company flourished, producing a range of highly regarded quality cars with sophisticated valve gear, cooling and gearboxes.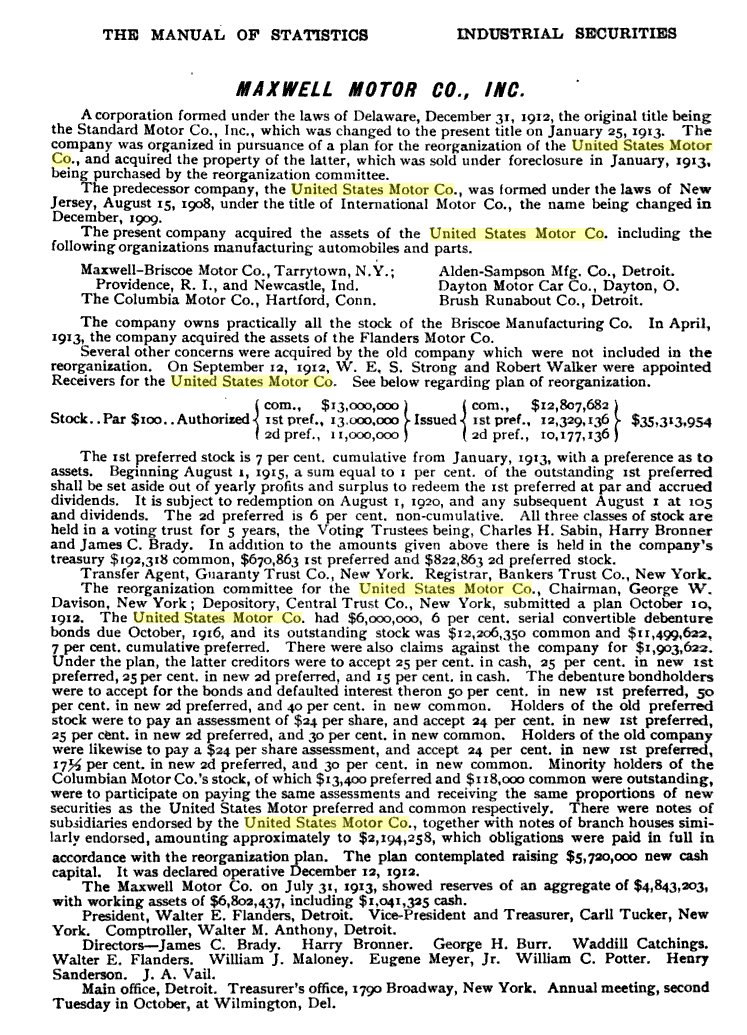 Maxwell cars were also tested competitively, setting a record on ten days, sixteen hours for a cross-country trip in 1916 as well as in a race between Washington, D.C. and Baltimore against the Pennsylvania Railroad's "Congressional Limited" express train. The Maxwell didn't win that one, but only by a margin of four minutes over forty miles.
Maxwells also did well in Glidden Tours, frequently besting much more expensive marques. Their reliability was a strength, with the cars often scoring success when other, faster cars failed.

However, in the recession which followed World War I, Maxwell was in deep trouble and in 1921, Walter P. Chrysler arranged to take a controlling interest in Maxwell. He eventually phased out the name, and what would have been Maxwells became Chryslers and later, Plymouths.

Although almost forgotten today, Maxwell was once the third largest selling automobile in the US, behind Ford and Buick. It was one of the most important early American manufacturers and was very highly regarded in its time.

Maxwell was noted for producing cars which were practical, reliable and well built, but with a level of performance and elegance more typical of higher priced models. Many may remember that comedian Jack Benny "owned" an old Maxwell- perhaps because of its durability.
Below are relevant portions which have been selected
from the 1913 Maxwell catalogue.
These are followed by a few other interesting items
having to do with Columbia cars being sold
in conjunction with other makes.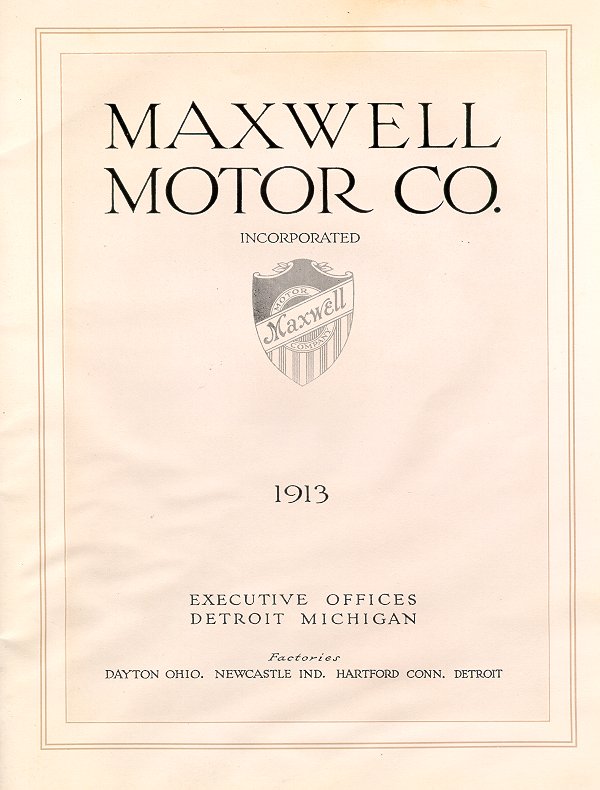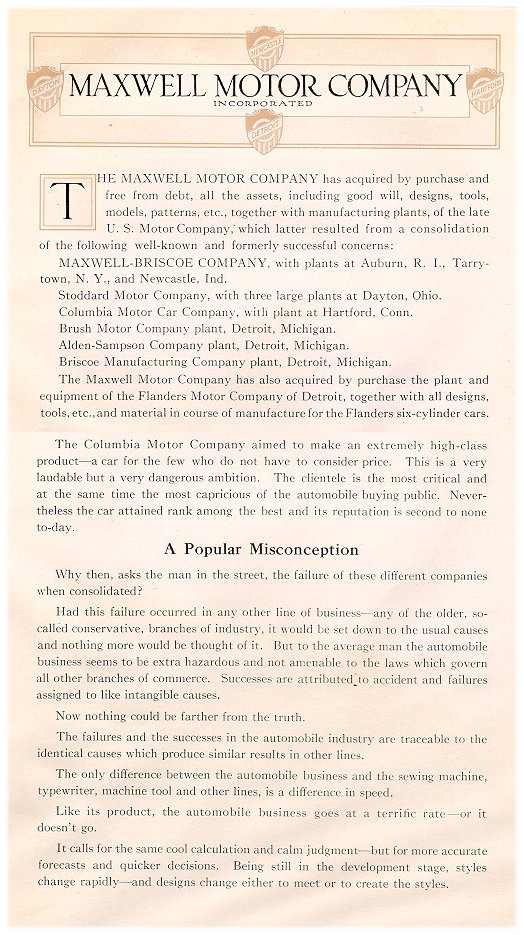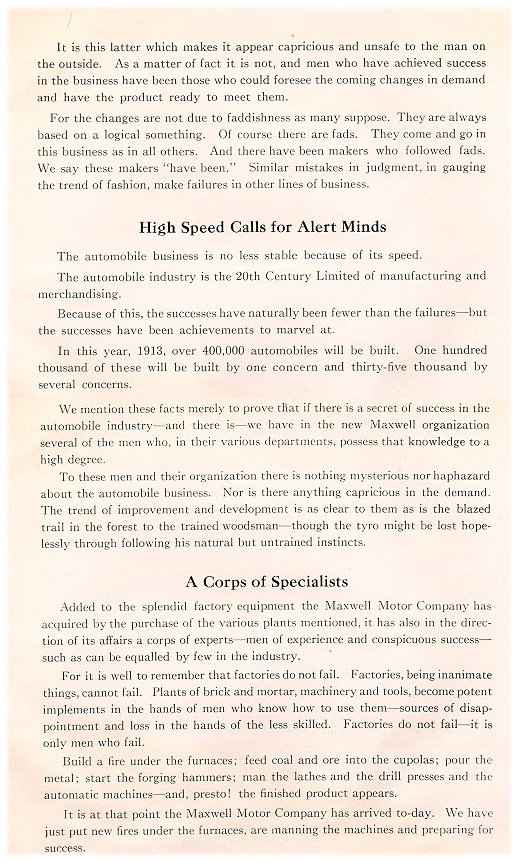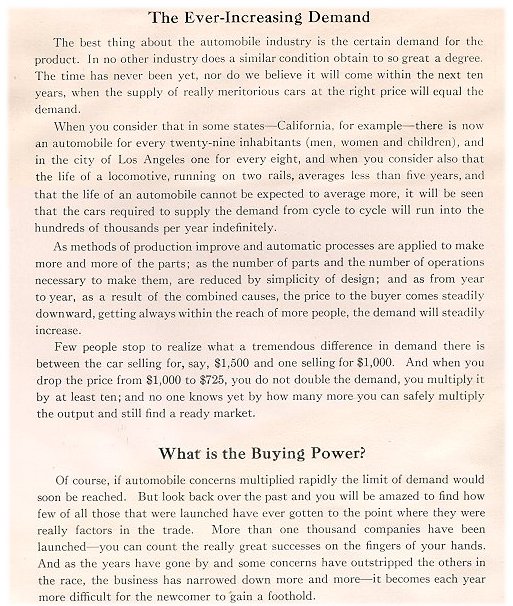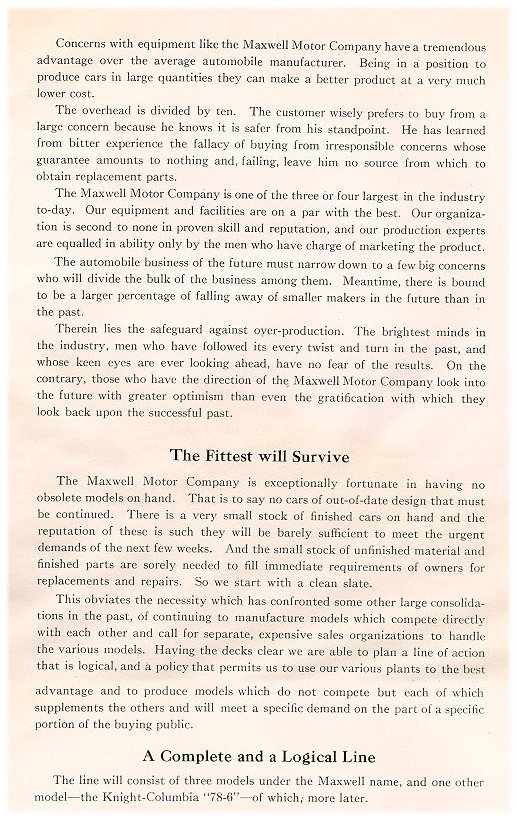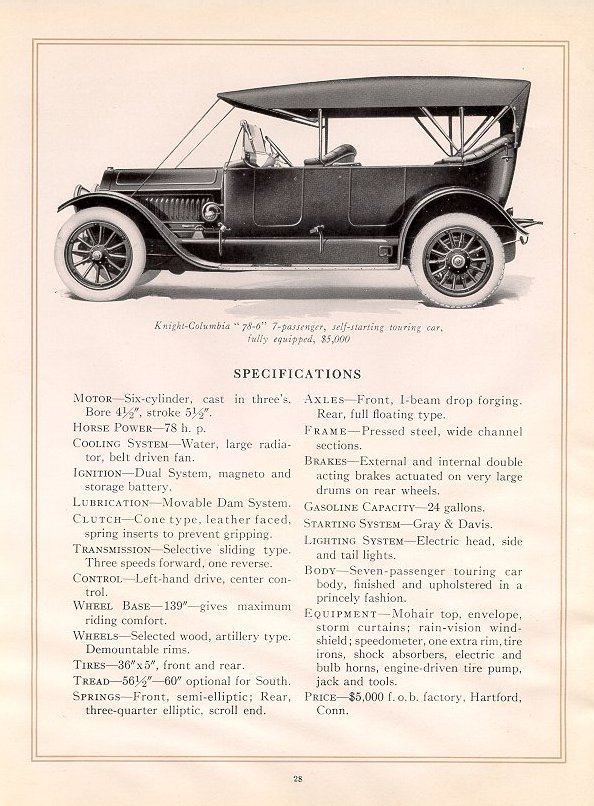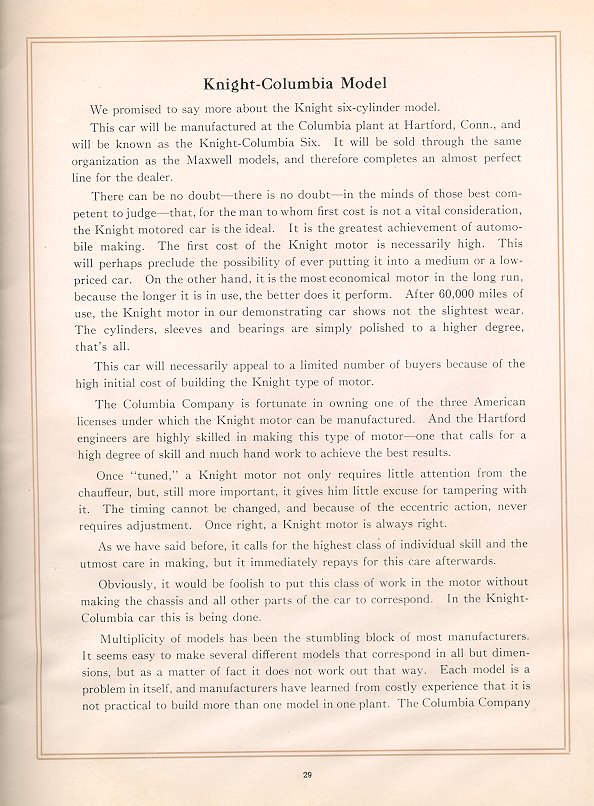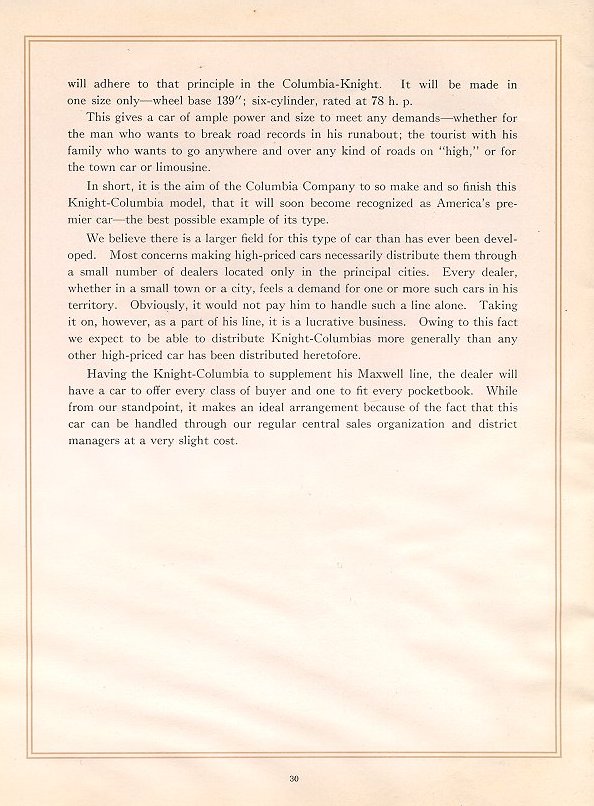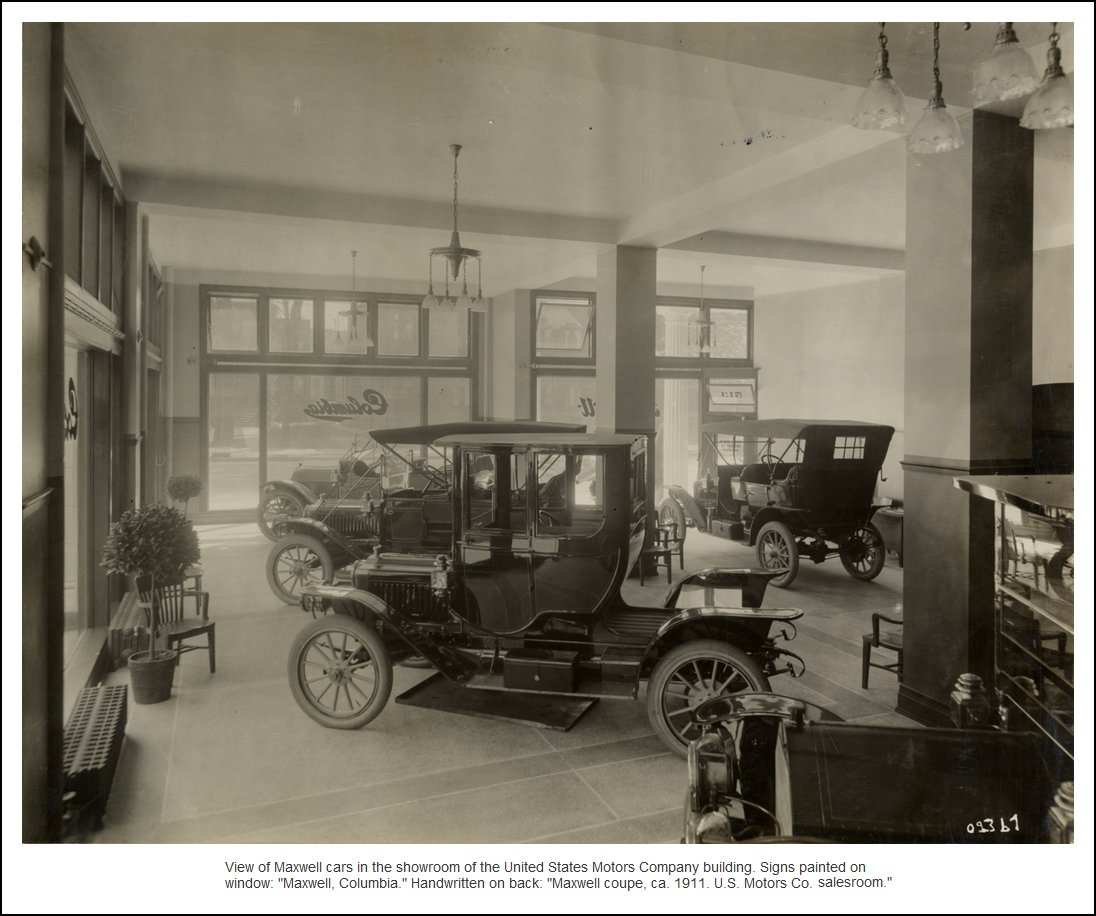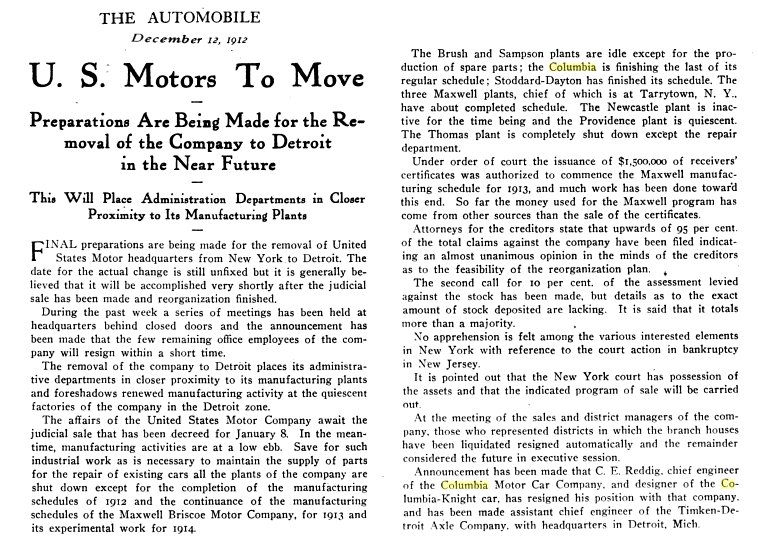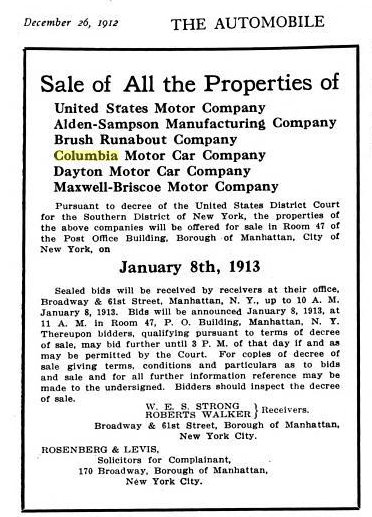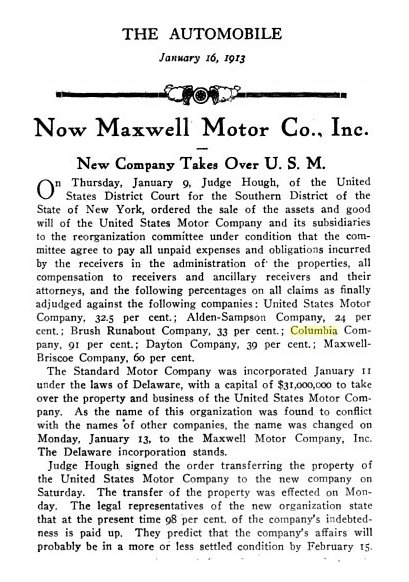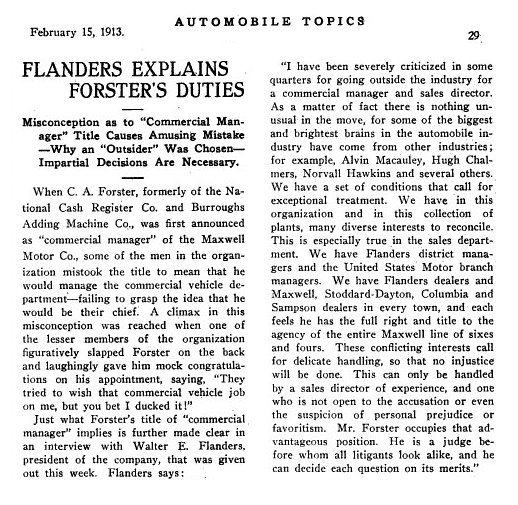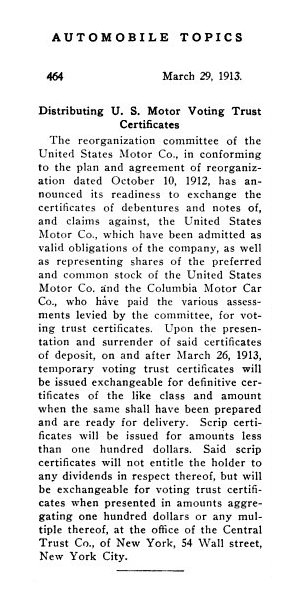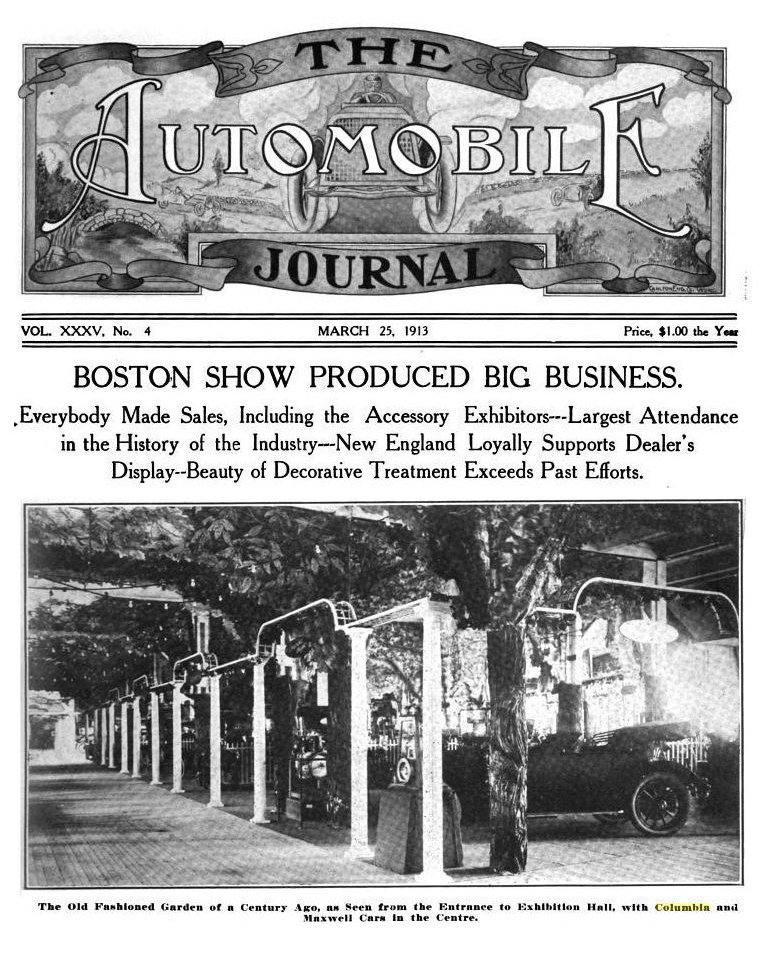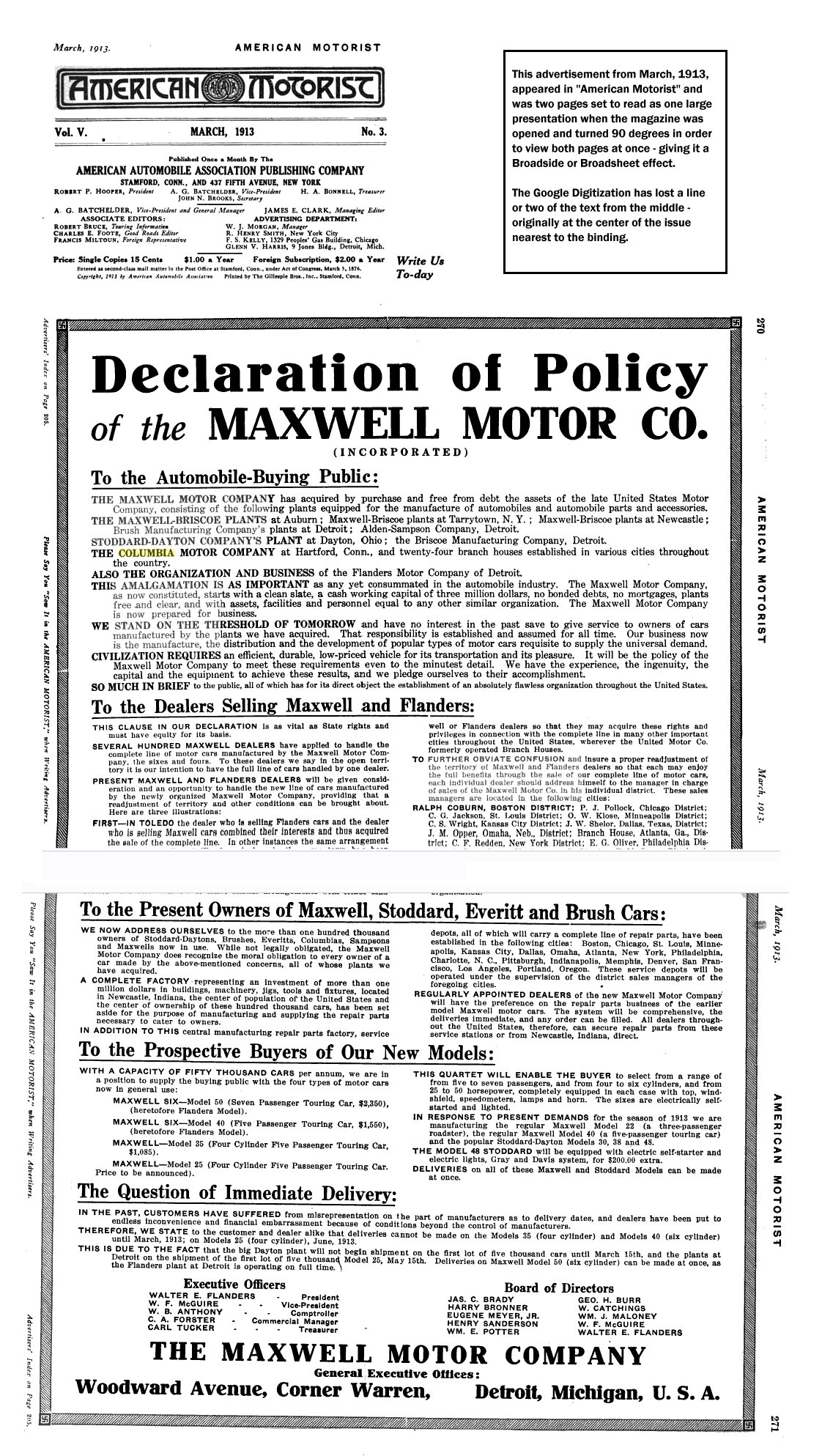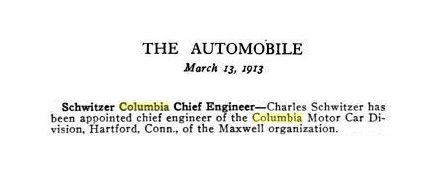 Next, another informational message which was spread over
two pages, this time in the open-book format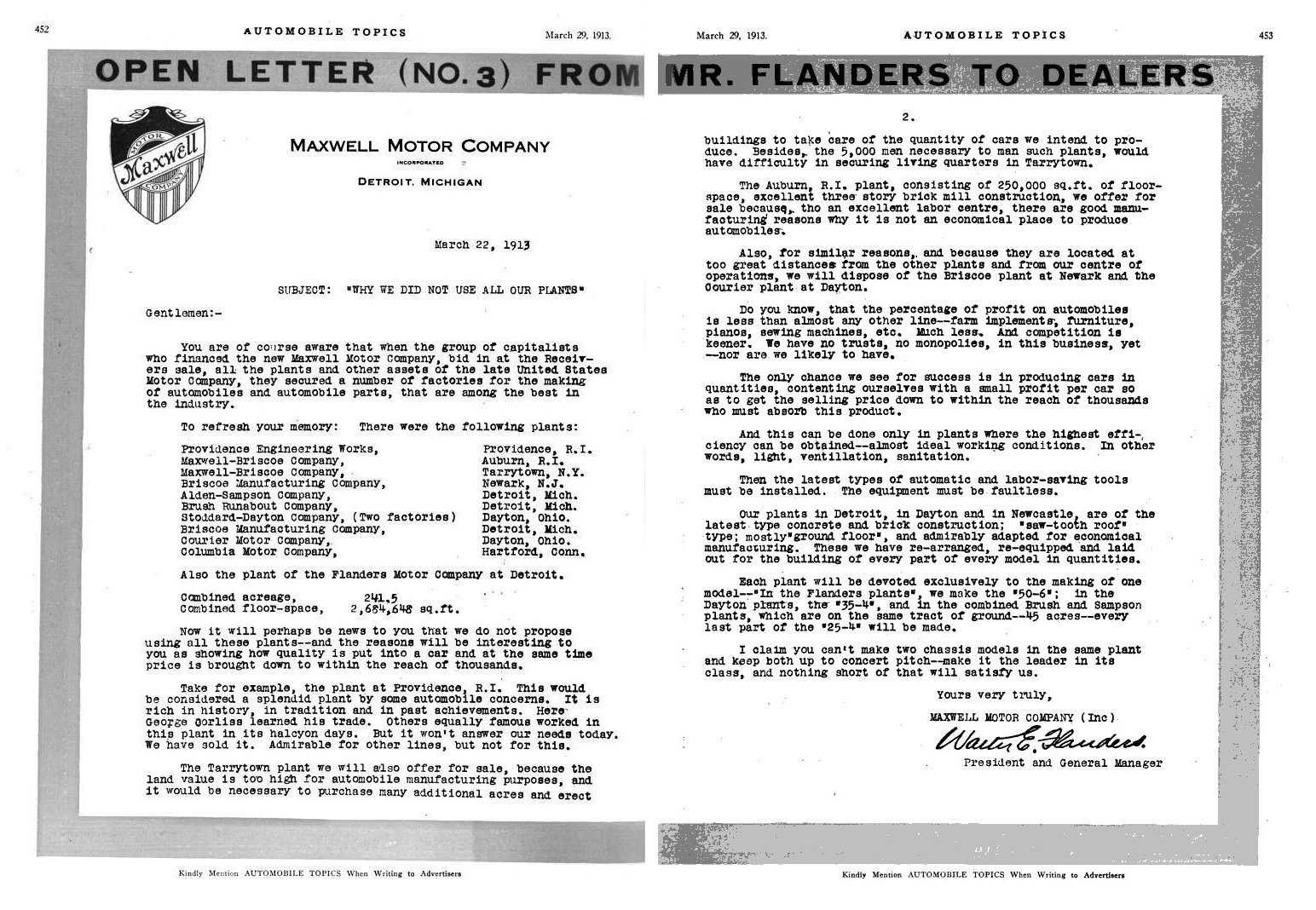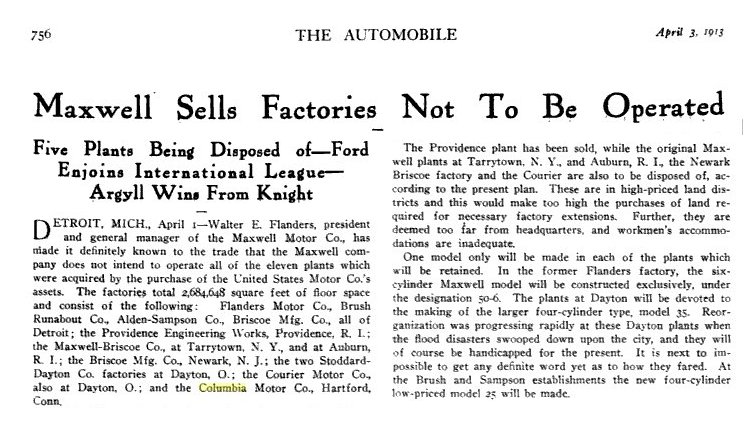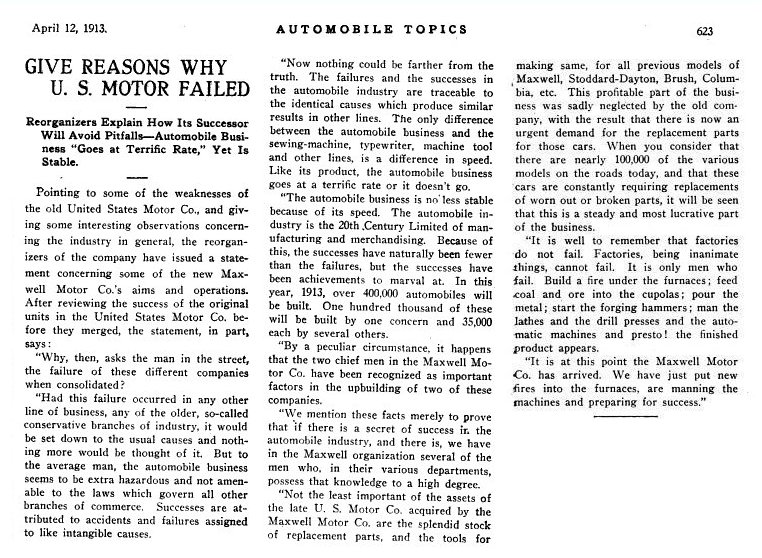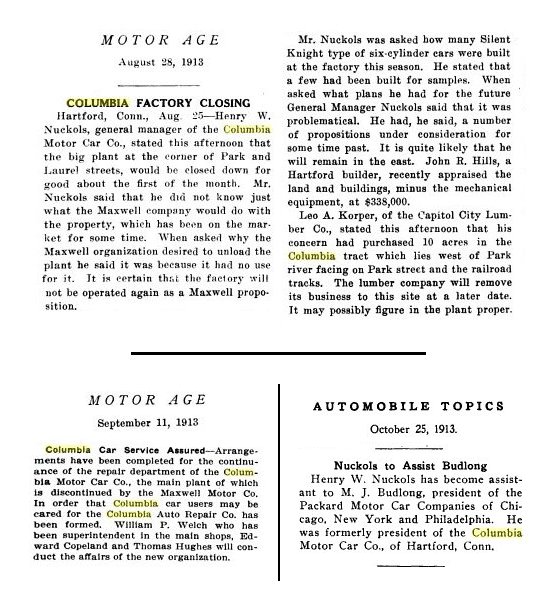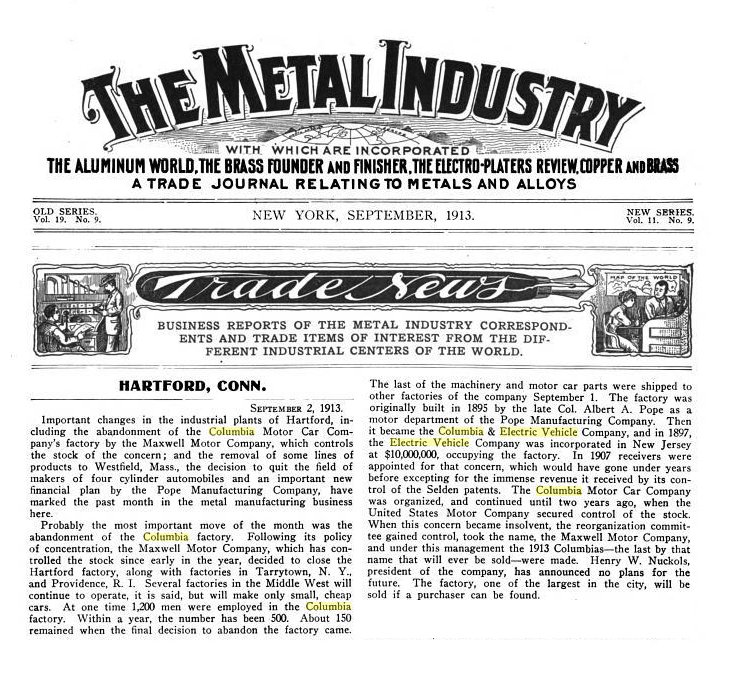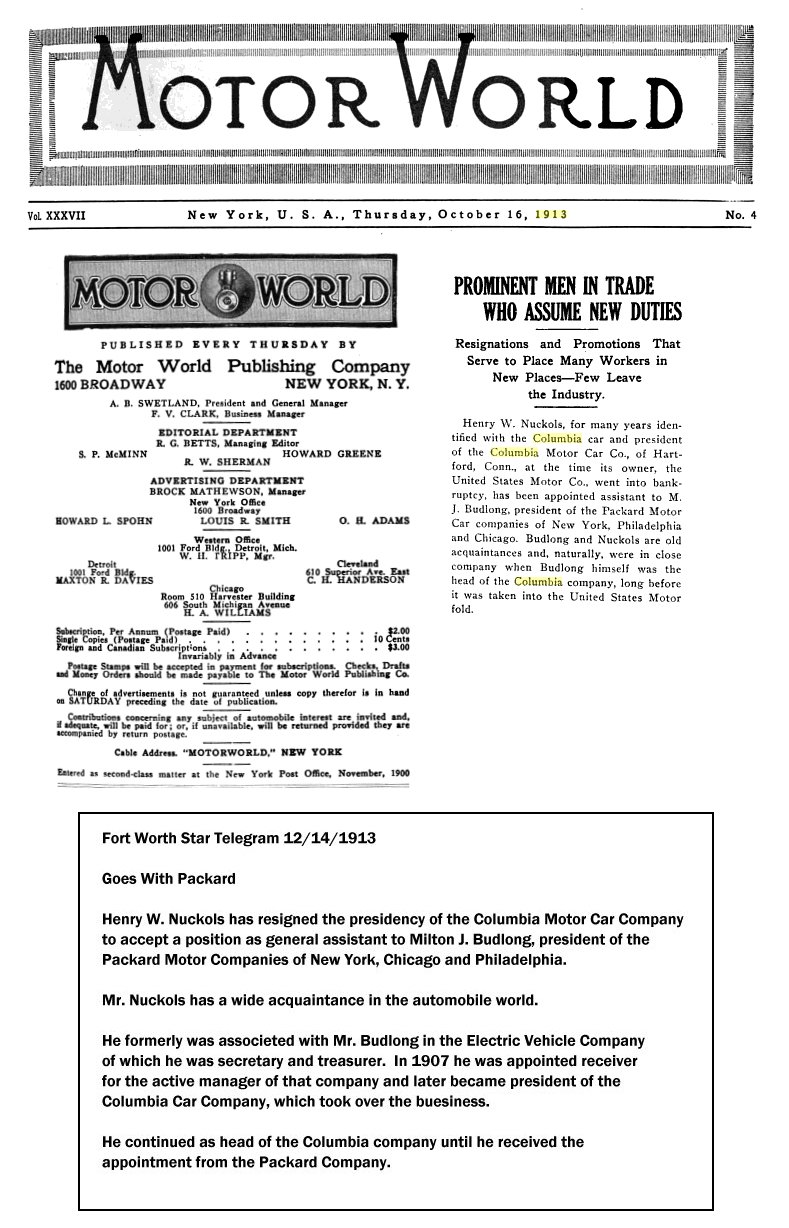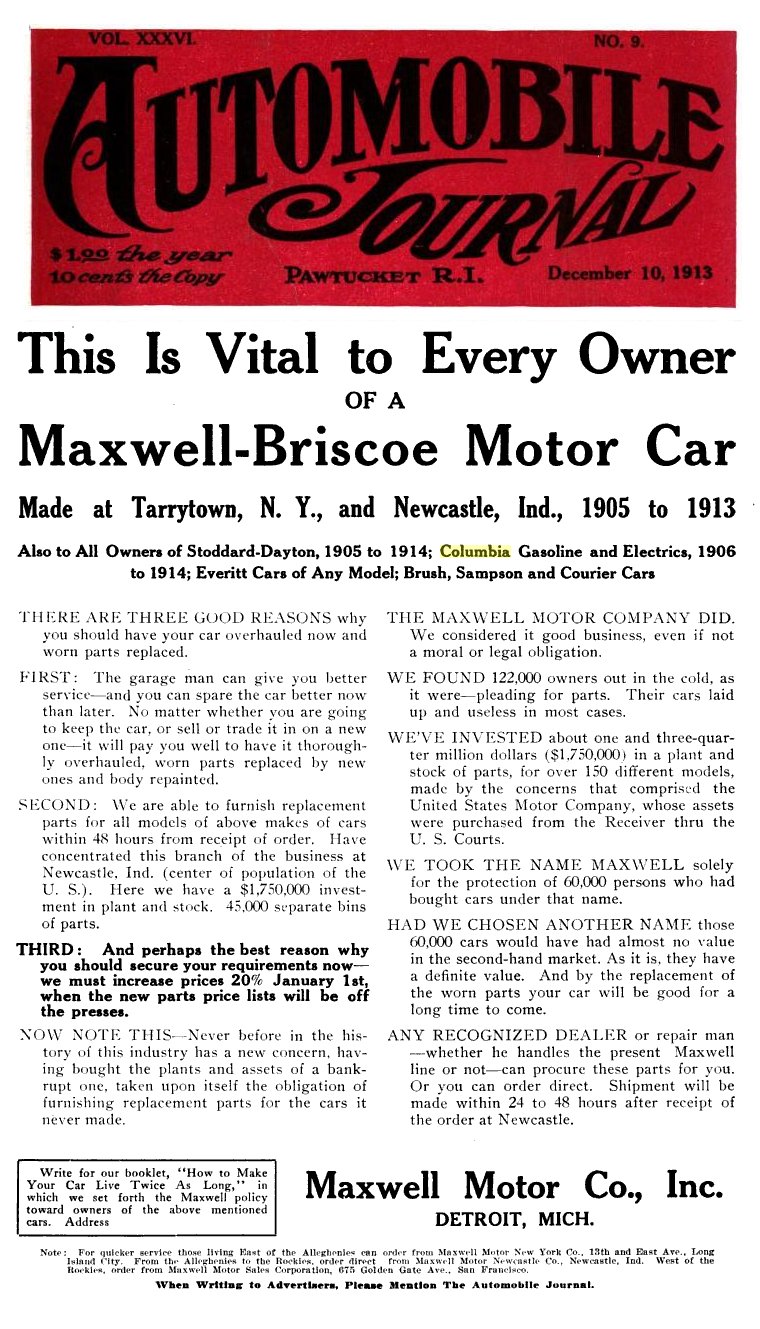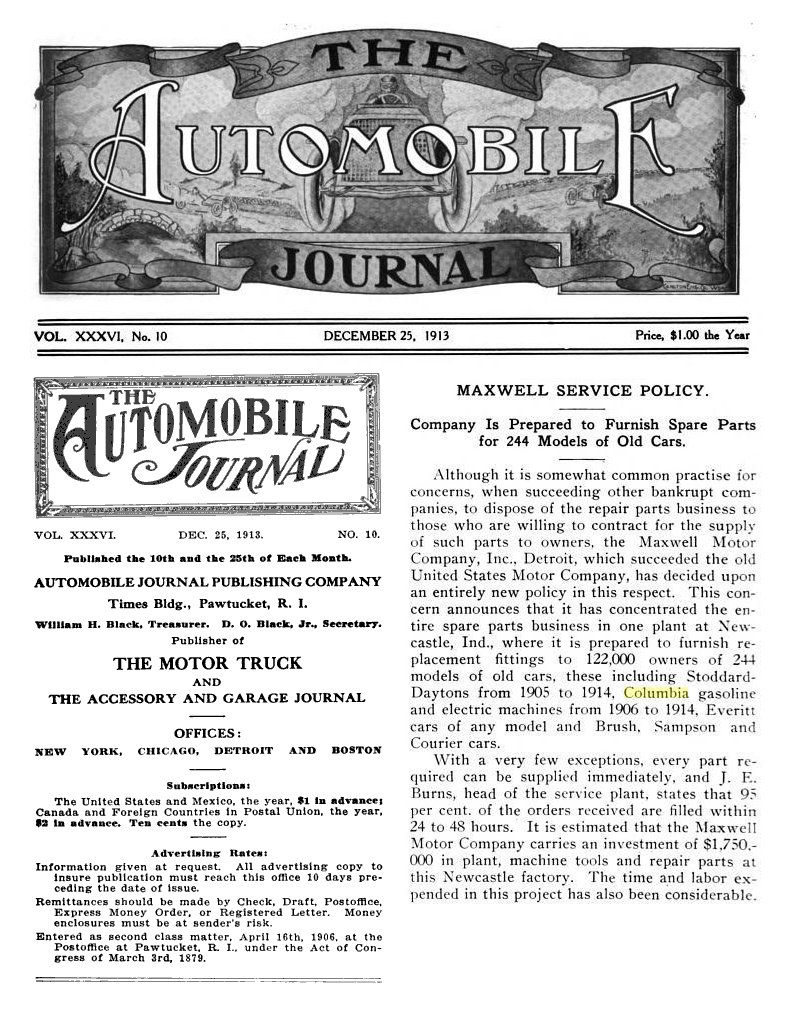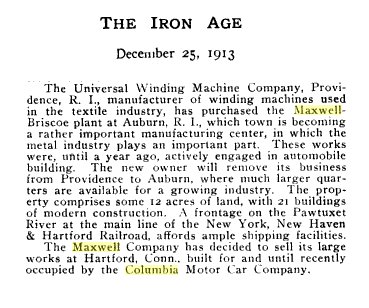 When production finally ceased in Hartford, the
Columbia name was taken and used by a couple of different
automobile companies which were based in Detroit,
most notably the Columbia Six from 1916-1924,
after which time the name became completely defunct.

* * * * *

The final year of 1913, however, was not the only time
there was a link between Maxwell and Columbia.
Some independent automobile dealers sold more than one
make of vehicle, as seen in this item from Alton, IL...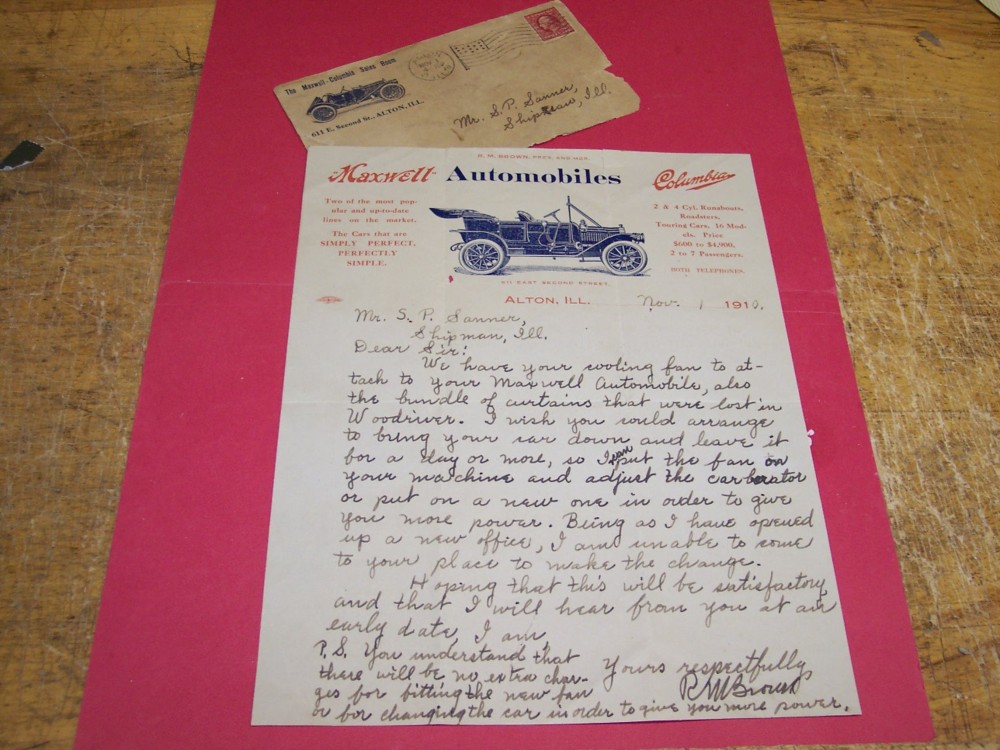 ...and United Motor in Indianapolis and Des Moines..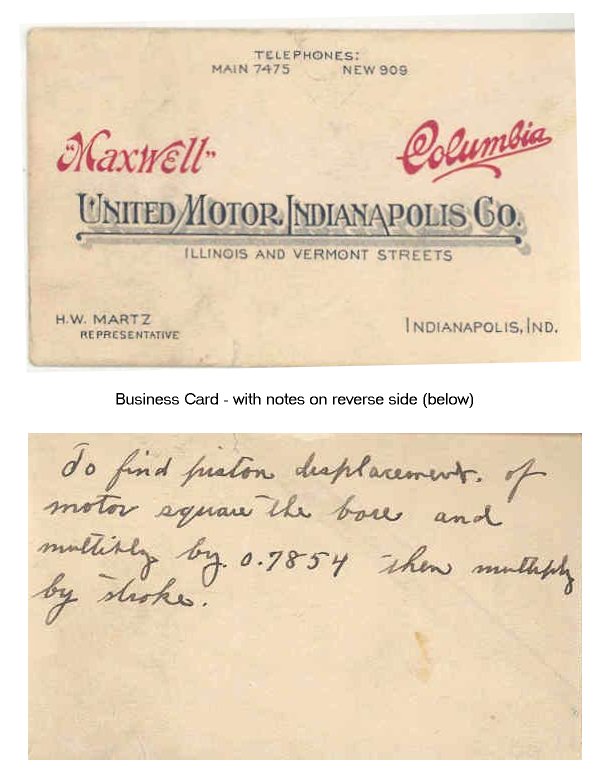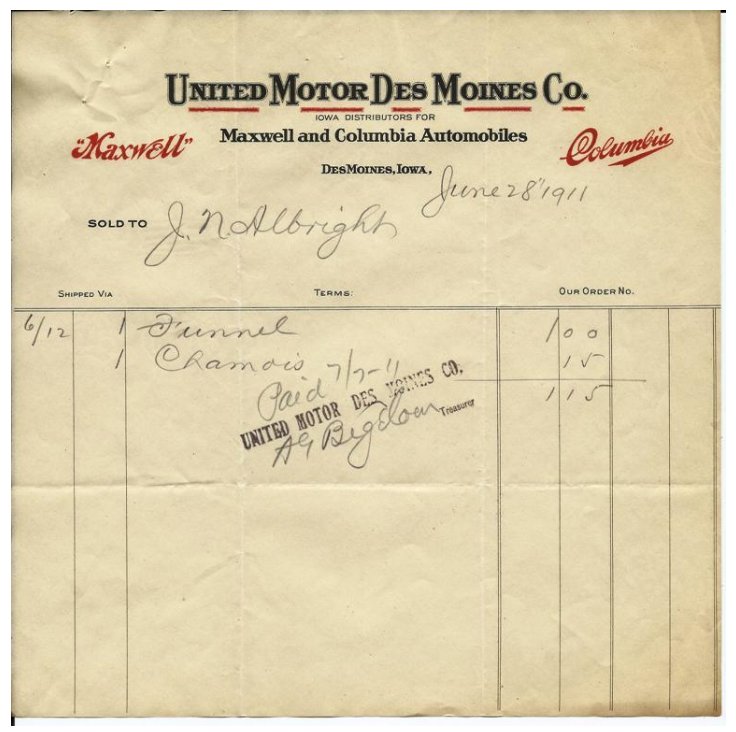 ...and a distributor in Atlanta...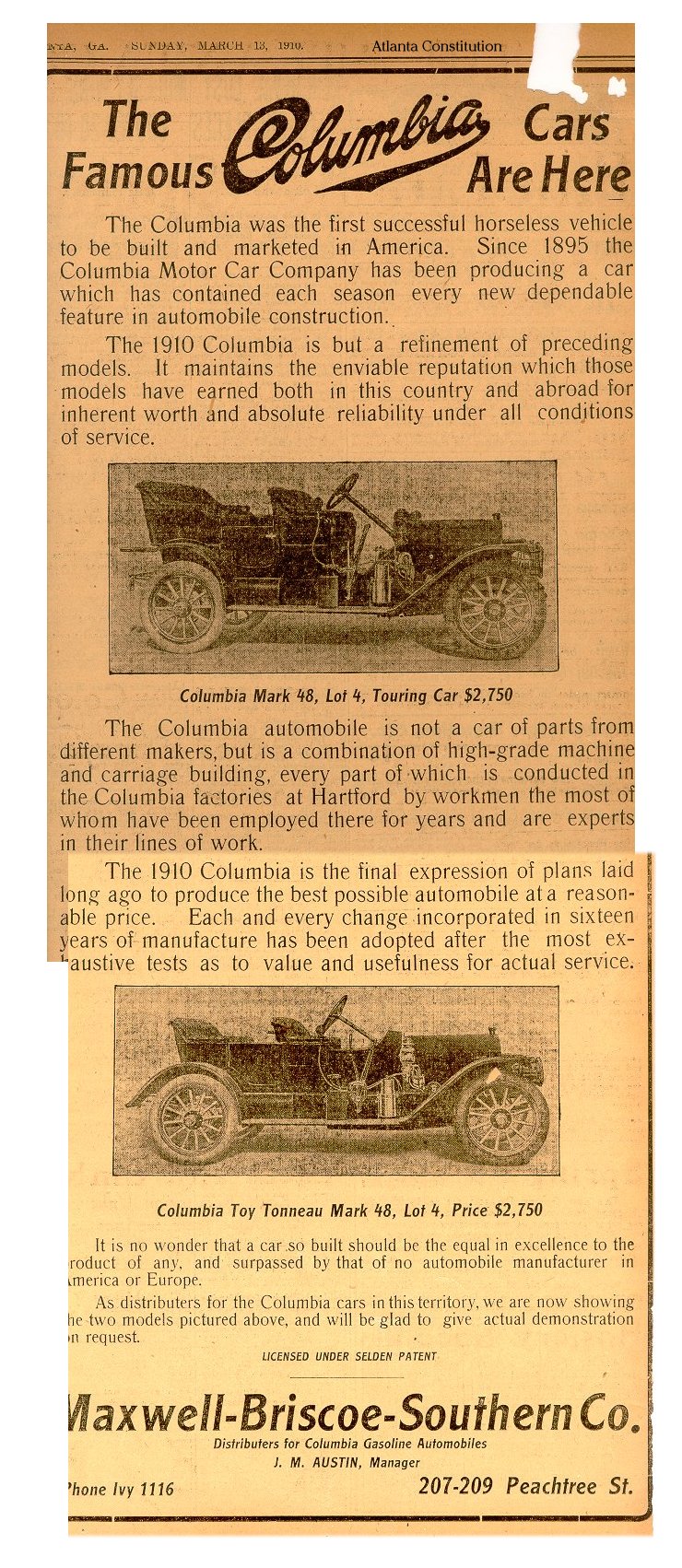 ...and one on the West Coast!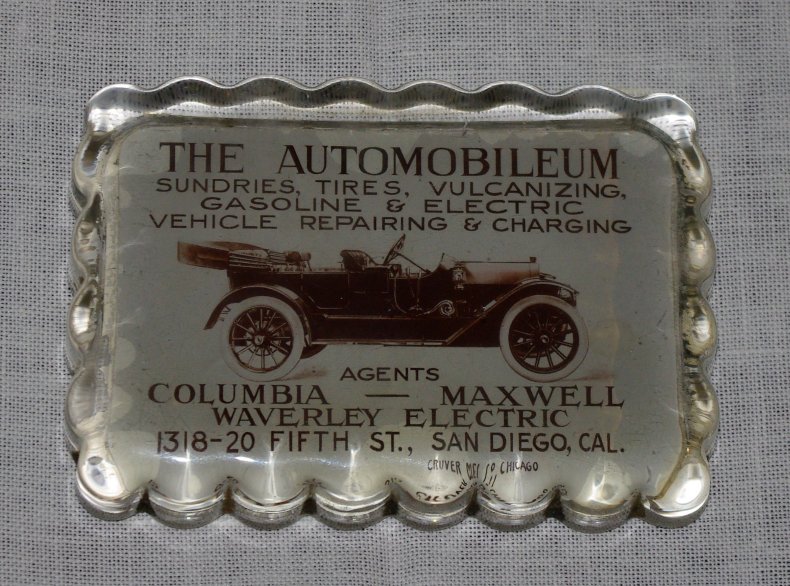 In Berkeley, one dealership paired Columbia with Autocar...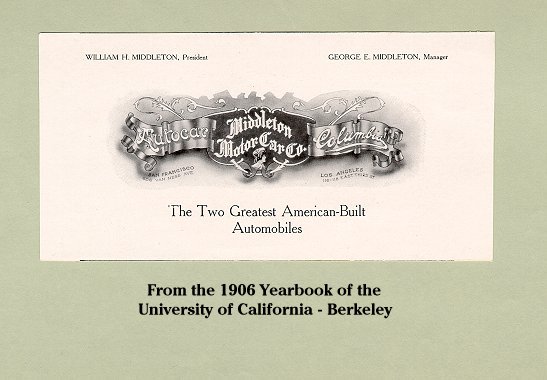 ...and in Bath, Maine, a garage issued this photo-postcard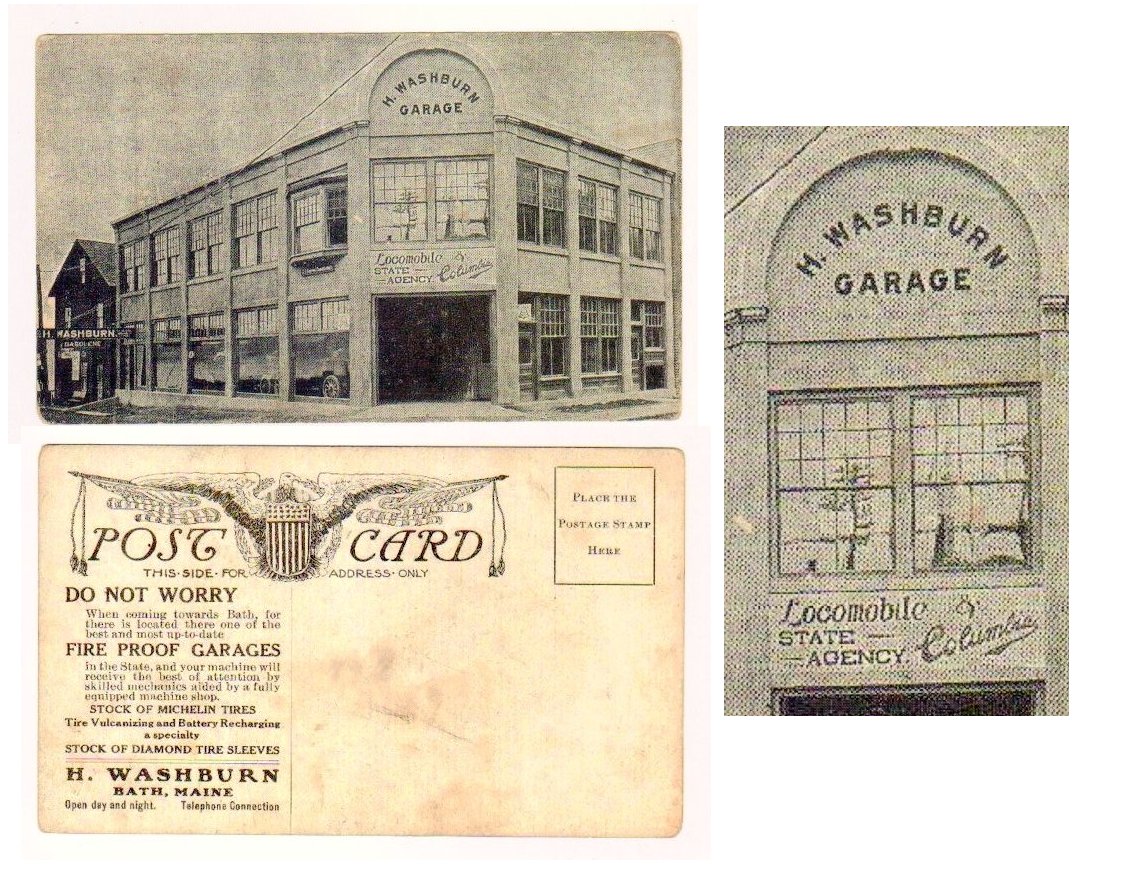 This dealer in Denver claimed to be
"The Largest Automobile Establishment in the West"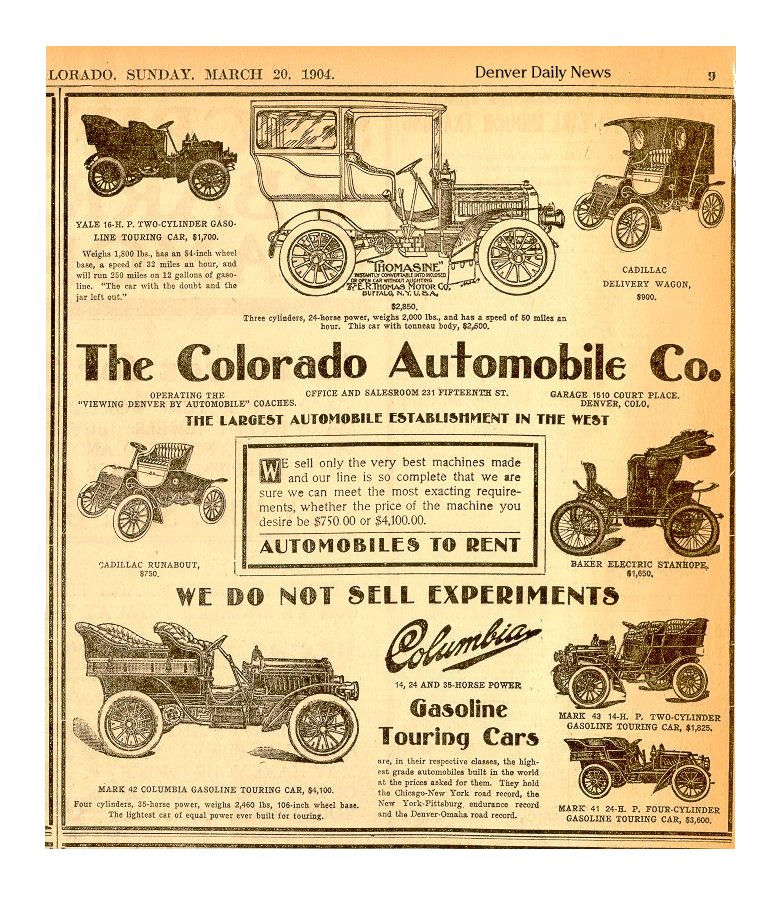 Since most of the ads and all of the catalogues
feature pictures of just the vehicles,
the
next page
has a group of drawings and photos
of Columbia cars being driven by people.