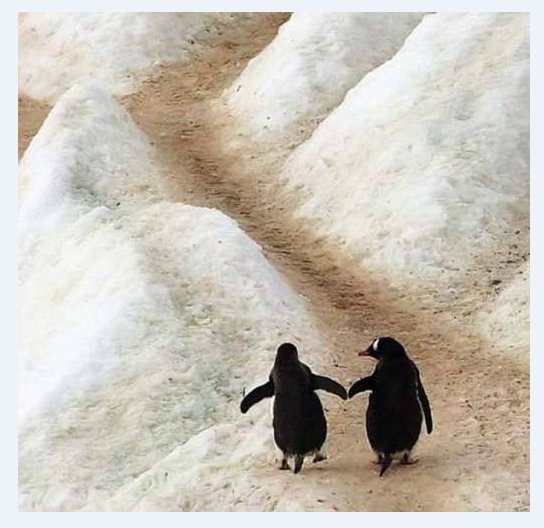 Heading toward a more formal party just up the path...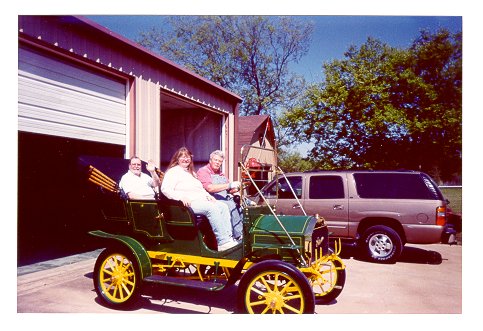 We're about to enjoy a ride in a rebuilt 1905 Columbia XLIV,
similar to my grandfather's record-setting cars, but lighter weight.
To see photos of those cars from 100 years ago, click HERE.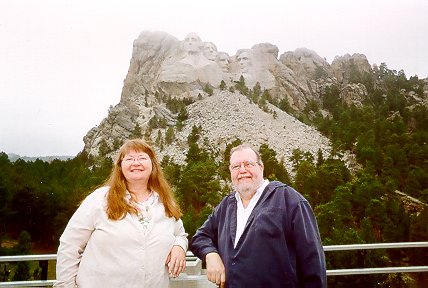 A Duet in front of a Quartet
September, 2008
To see some unusual photos of the monument, click HERE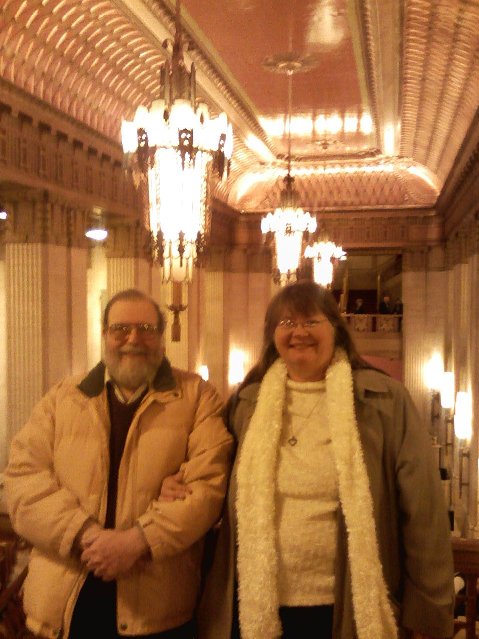 A cellphone snap at the Opera House in February, 2010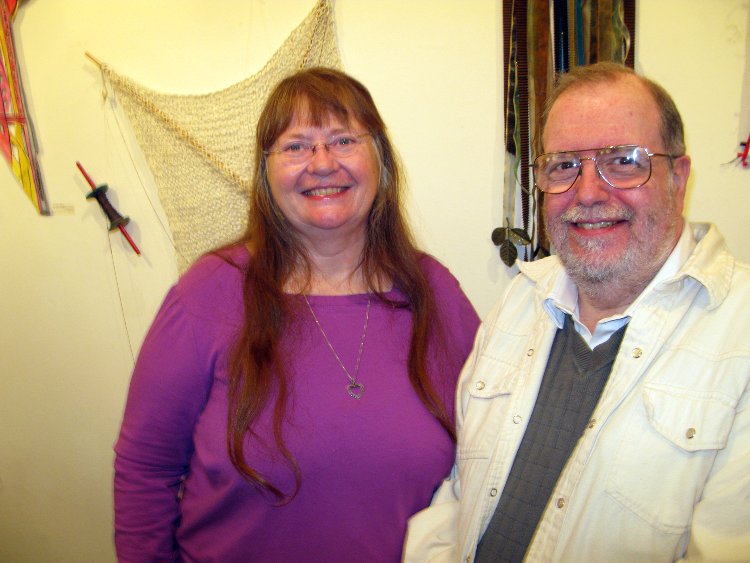 At a gallery in Chicago displaying artistic kites, September, 2011

To see Kathy's piece in this show, click here







Year by year at the USA Tree...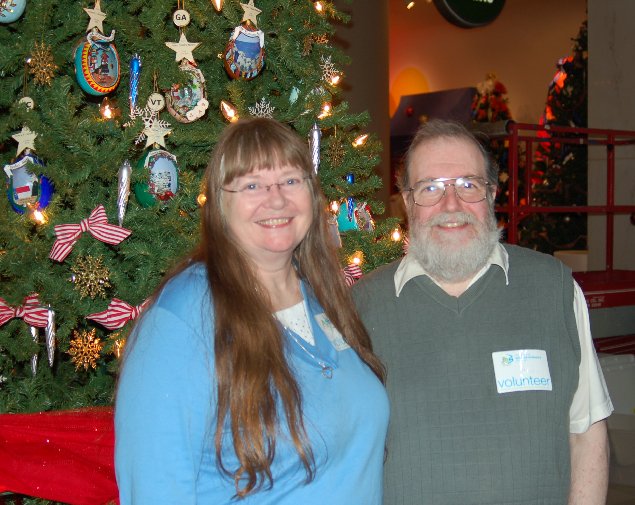 At the Museum of Science and Industry in Chicago,
next to the

USA Tree

, which members of the the
Chicago Chapter of the DAR had just finished decorating.
This tree is part of the Museum's annual exhibit


Christmas Around the World

,
on display during November-December, 2011.
Rather than just using store-bought decorations,
Kathy had the idea of making an ornament for each state.
She gave suggestions, supervised the entire project, and made
Texas, New Mexico, Nebraska, Wisconsin, and Oklahoma herself.

To see the finished tree, and individual photos of all 51(!) ornaments,
click here.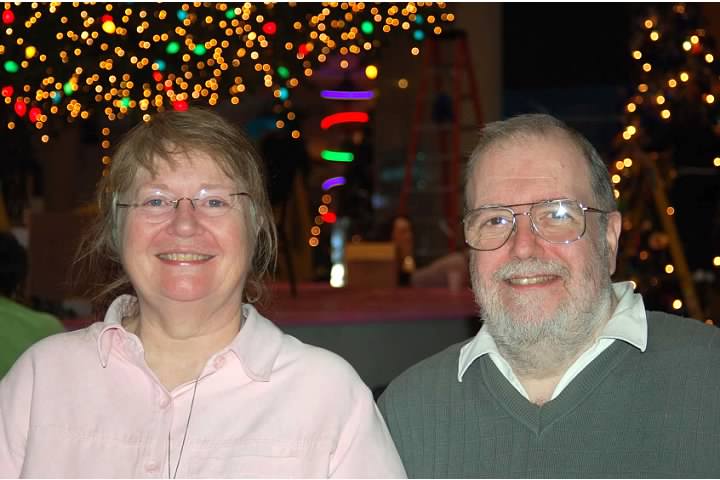 Same time, next year!

To see the 2012 edition of the

USA TREE

,
click HERE.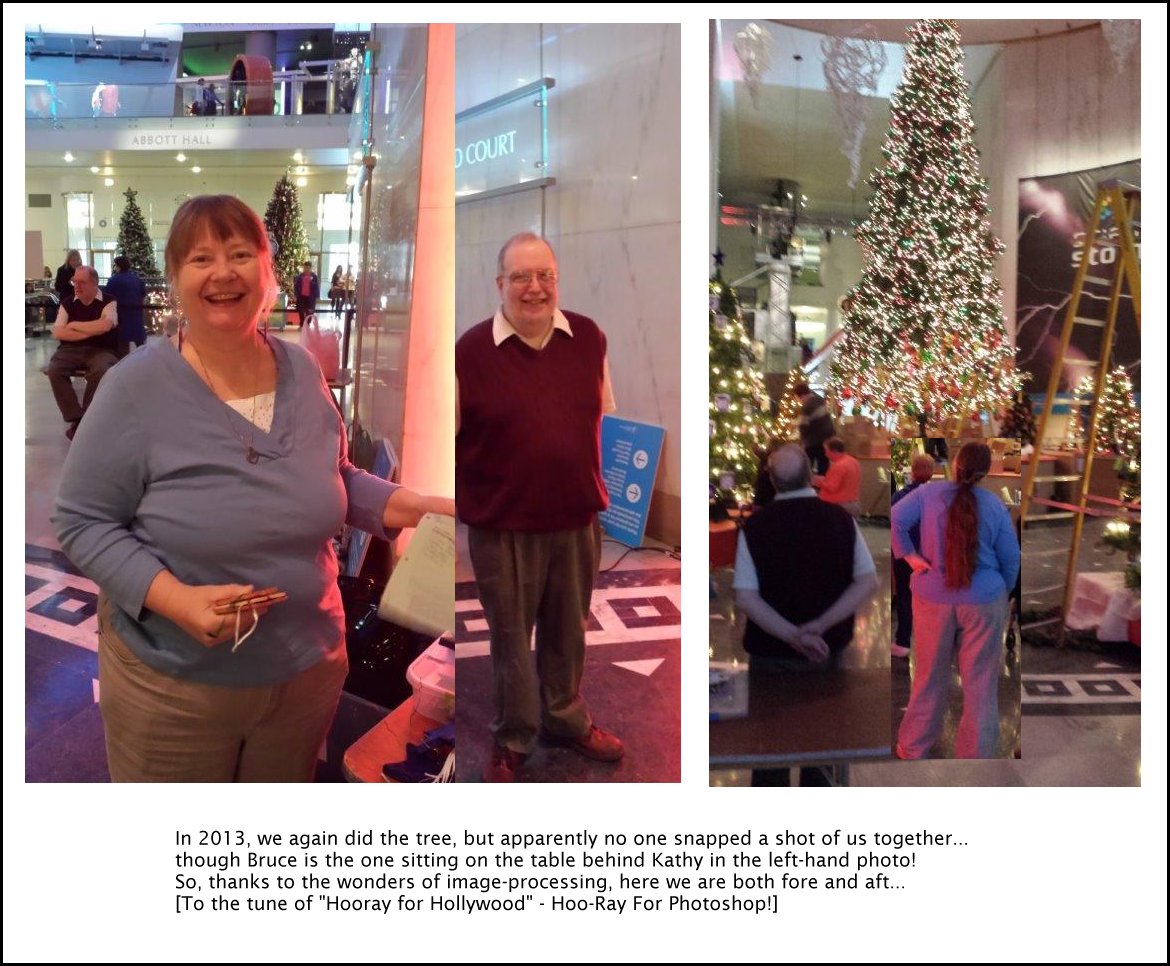 To see the 2013 edition of the

USA TREE

,
click HERE.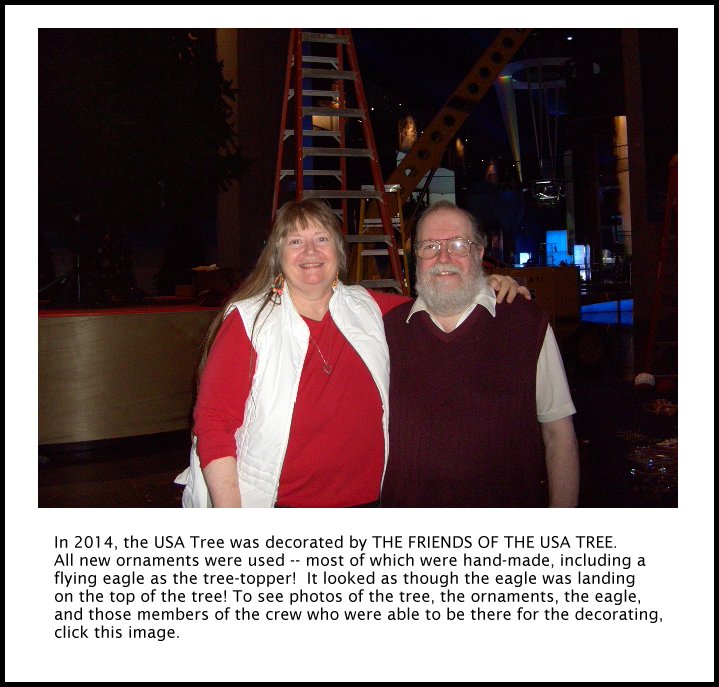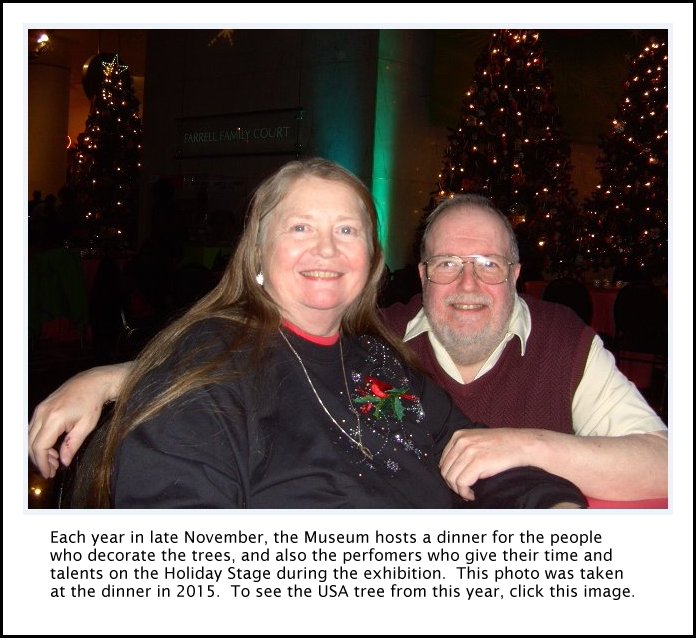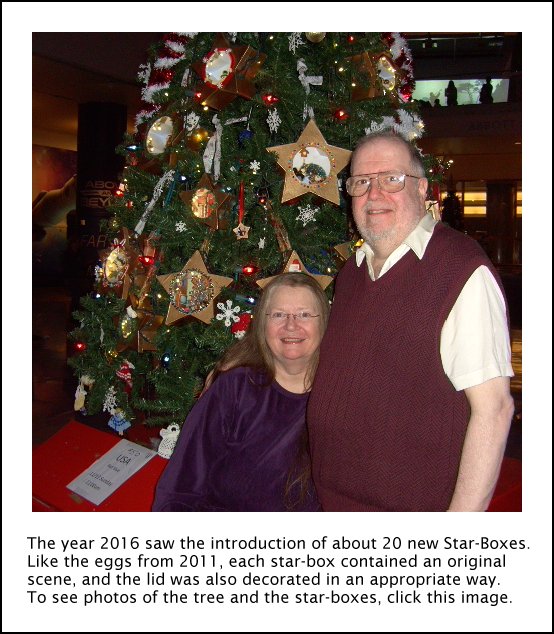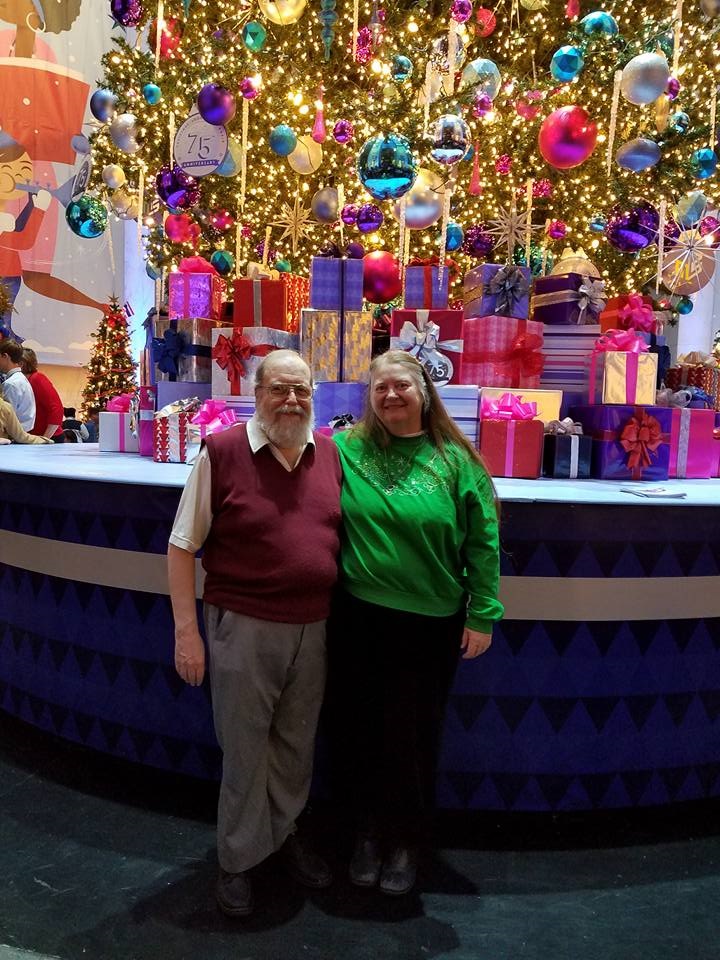 The photo above shows us in 2017 in front of the Grand Tree.
To see the USA Tree from this year, click the image.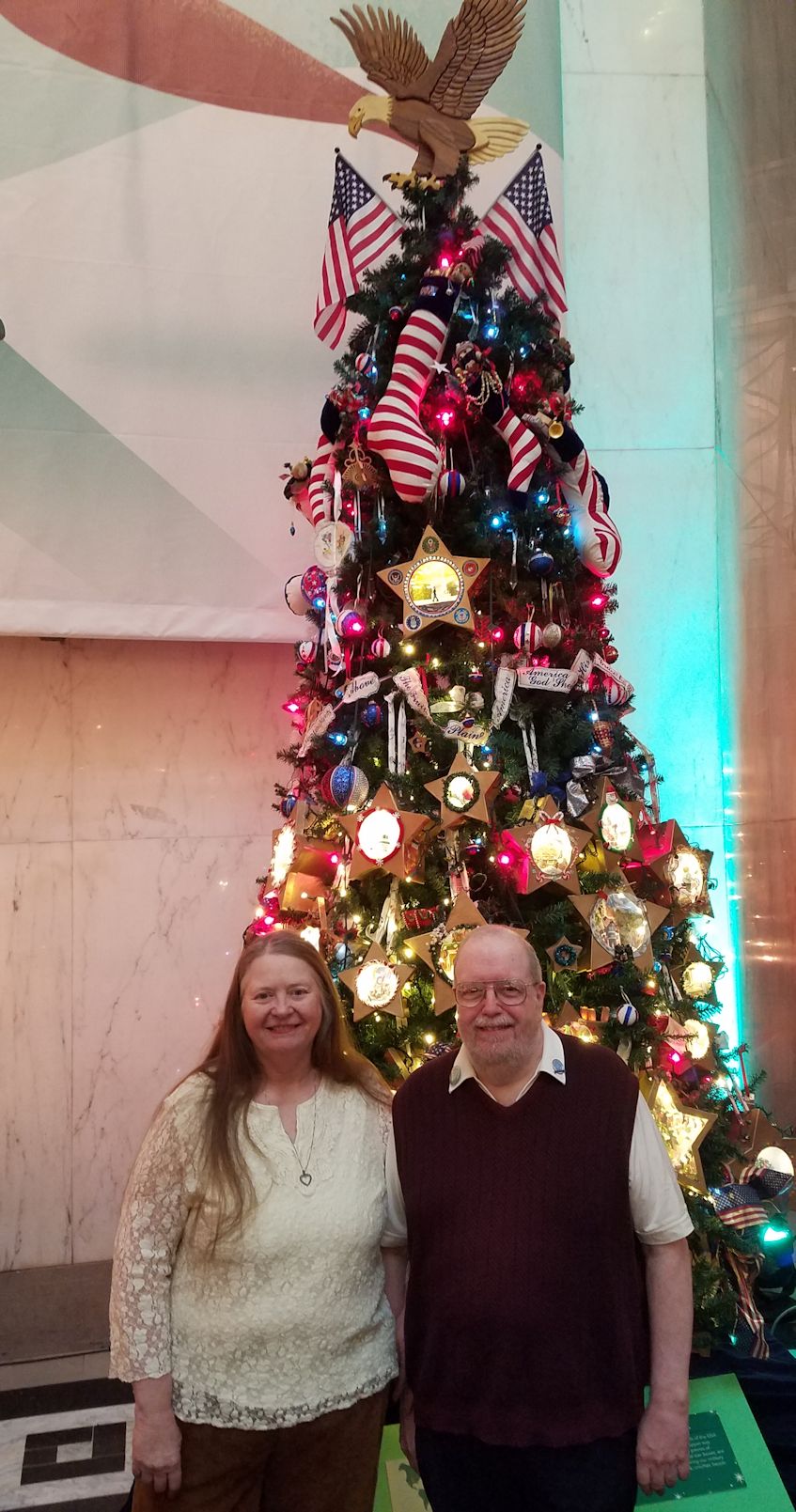 On to 2018, and we are in front of the USA Tree.
To see photos of the new ornaments, click HERE.
As to whether I will or will not wear this same sweater
again next year, the betting window is now open.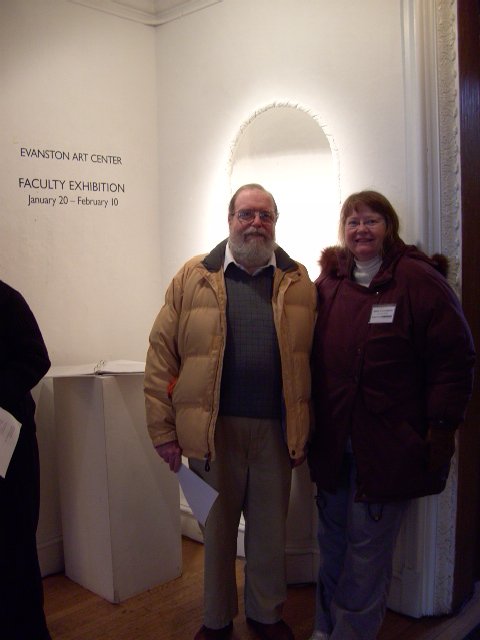 At the Evanston Art Center in January, 2013,
where Kathy's work

Largess

was on display.
To see that work, click HERE.





Pictures of us with our dads