First is an article which appeared in
The World's Work Advertiser
in 1901.
It is mostly about Columbia electric cars and
Electric Vehicle Company which produced them.
There is also a photo of a Riker truck at the end.
Then, selected examples from a series of ads
which ran throughout the year 1901 on the cover of
The Automobile Review
,
beginning with one ushering in the New Century!
Finally, a page from a book which details
one of the Columbia models from this era.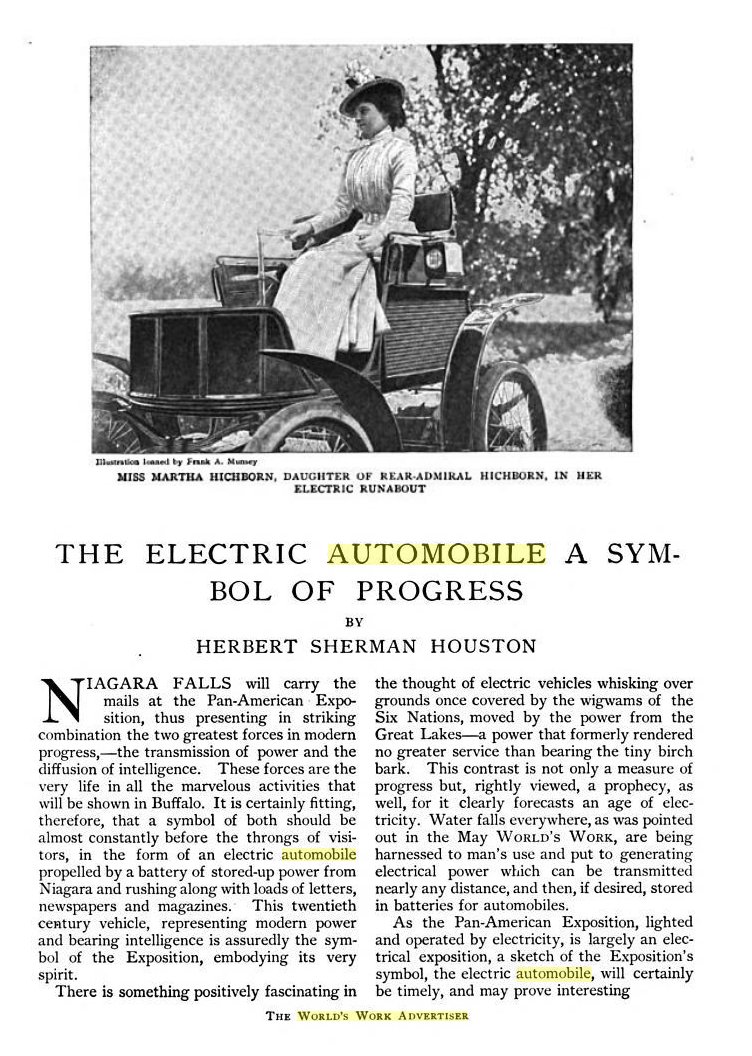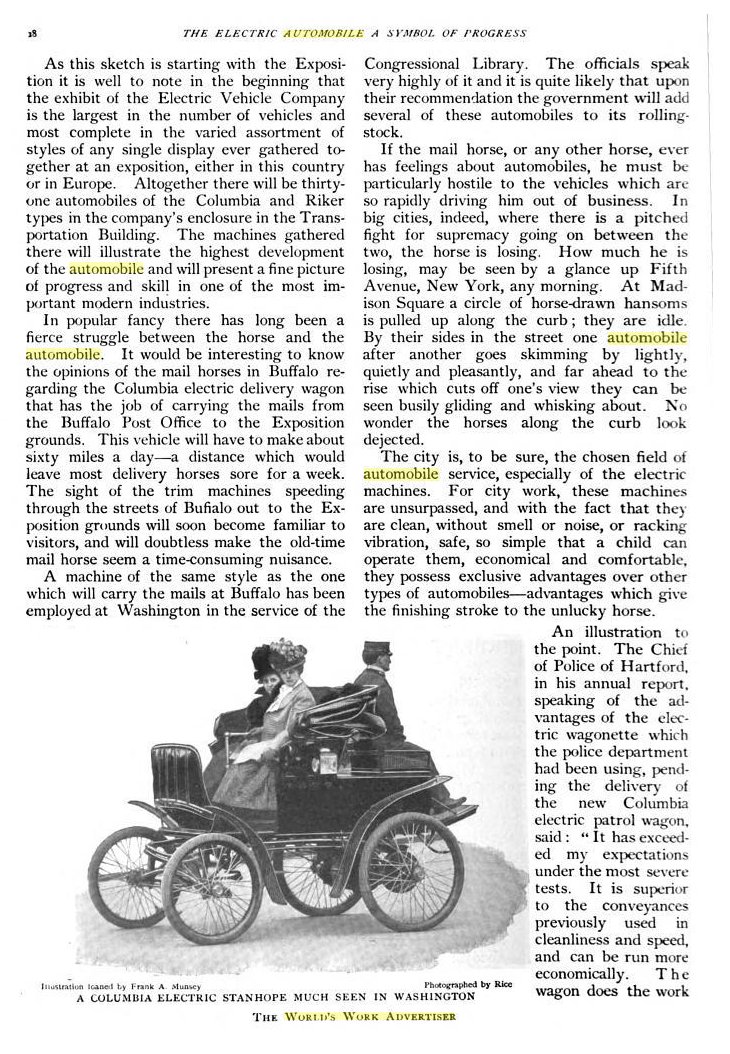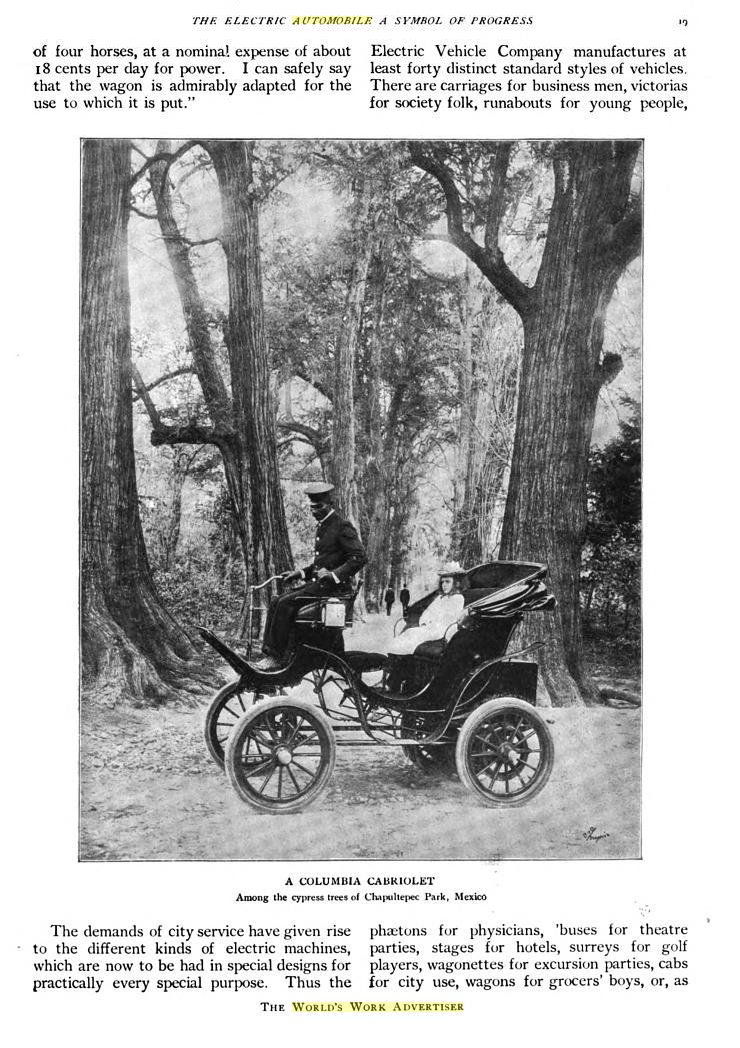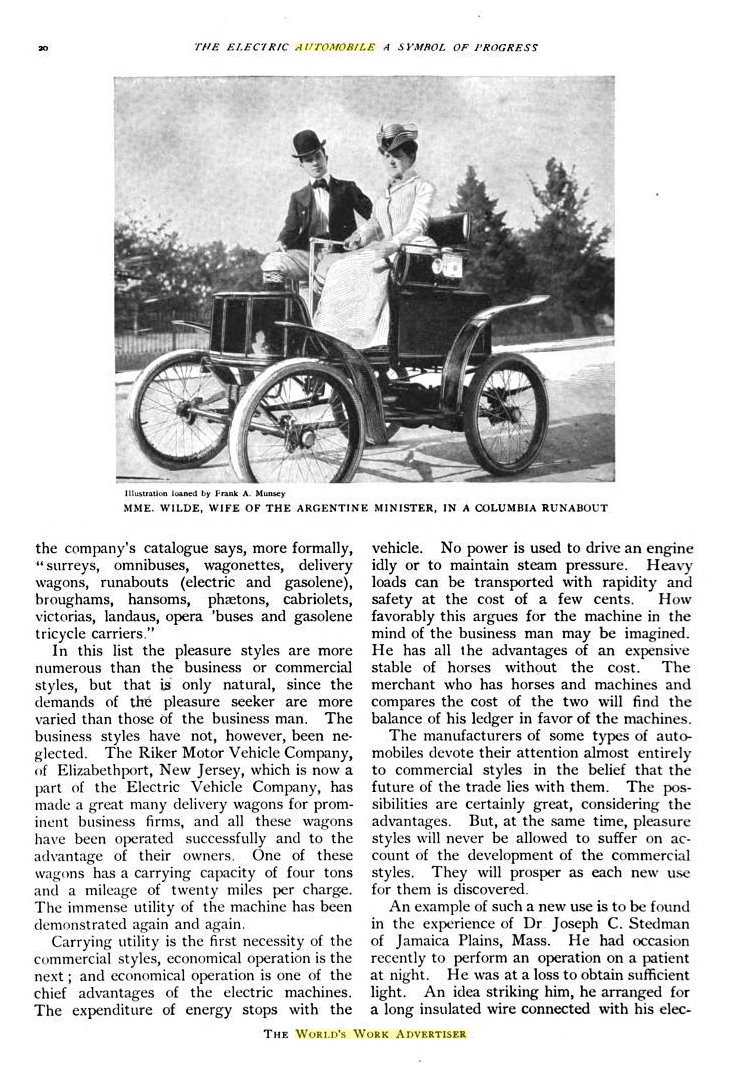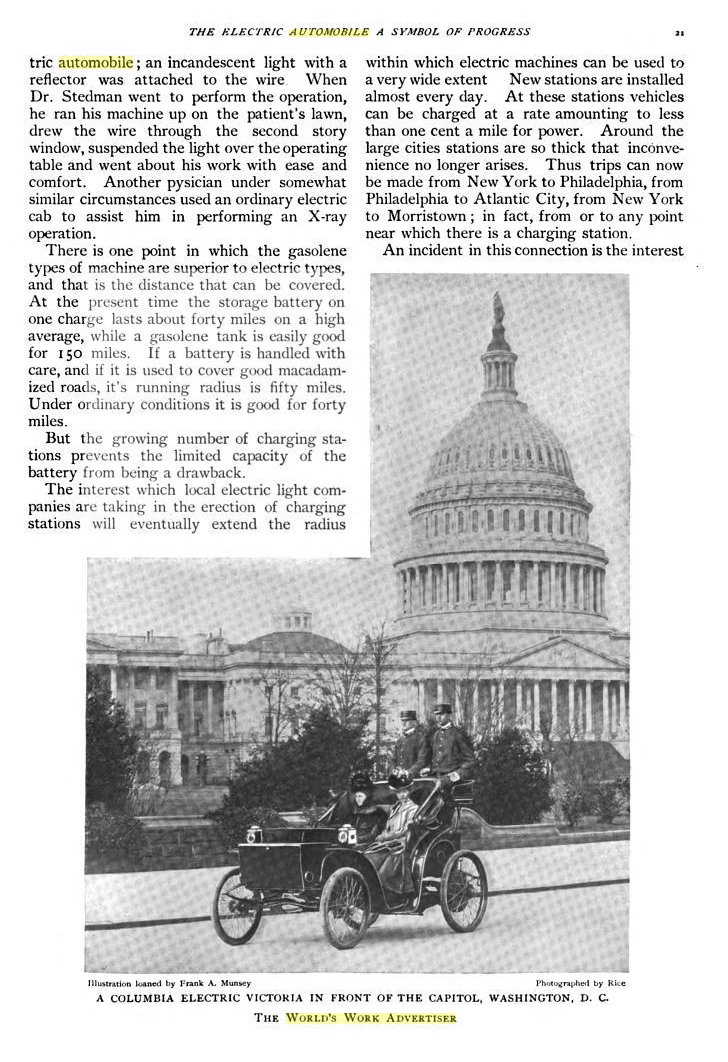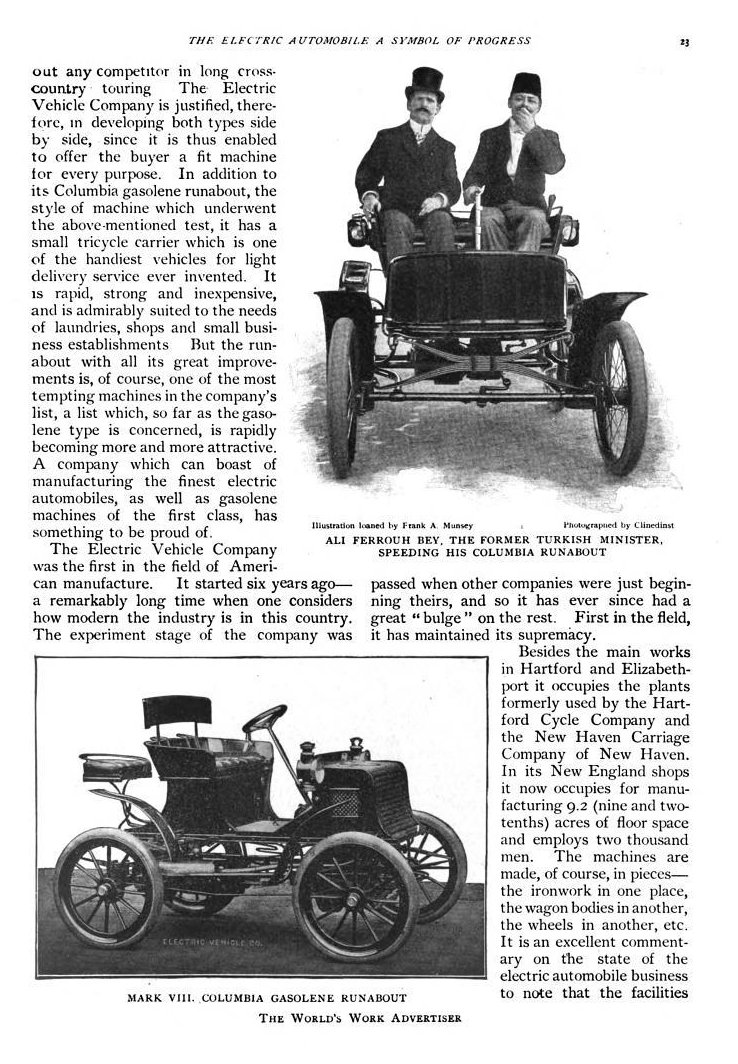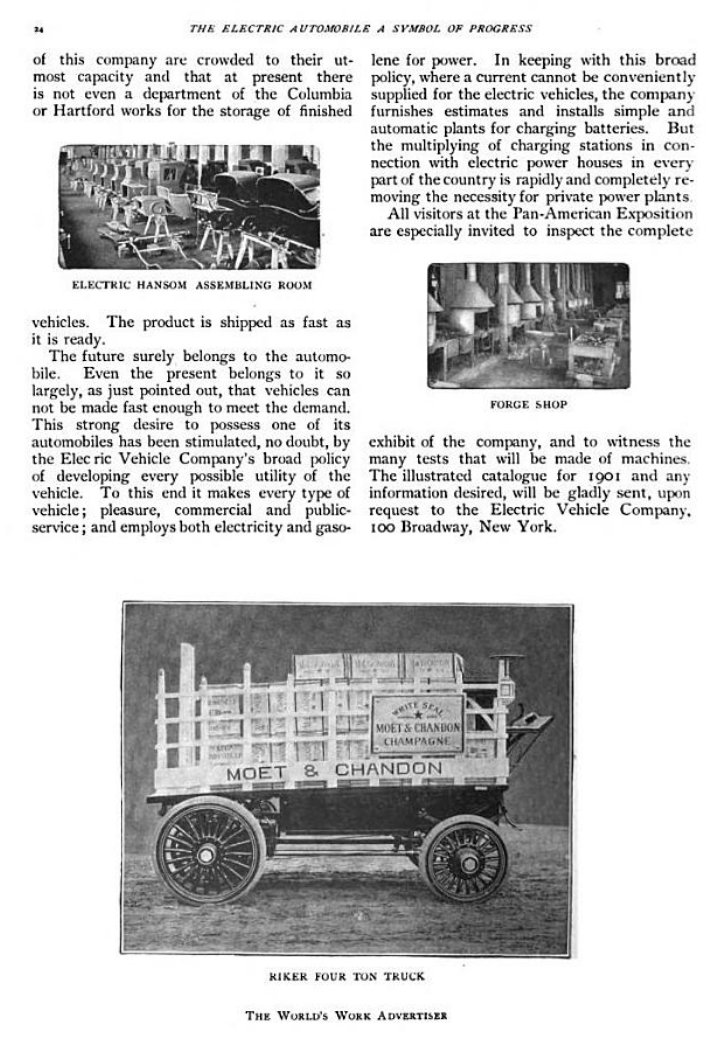 * * * * * * * *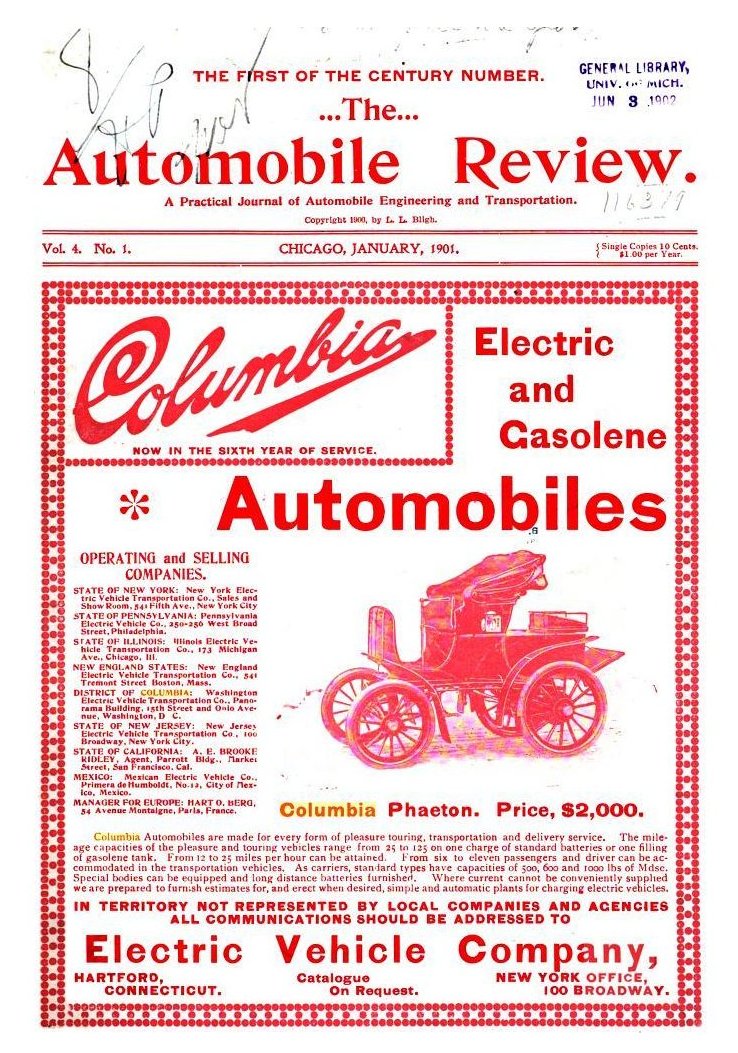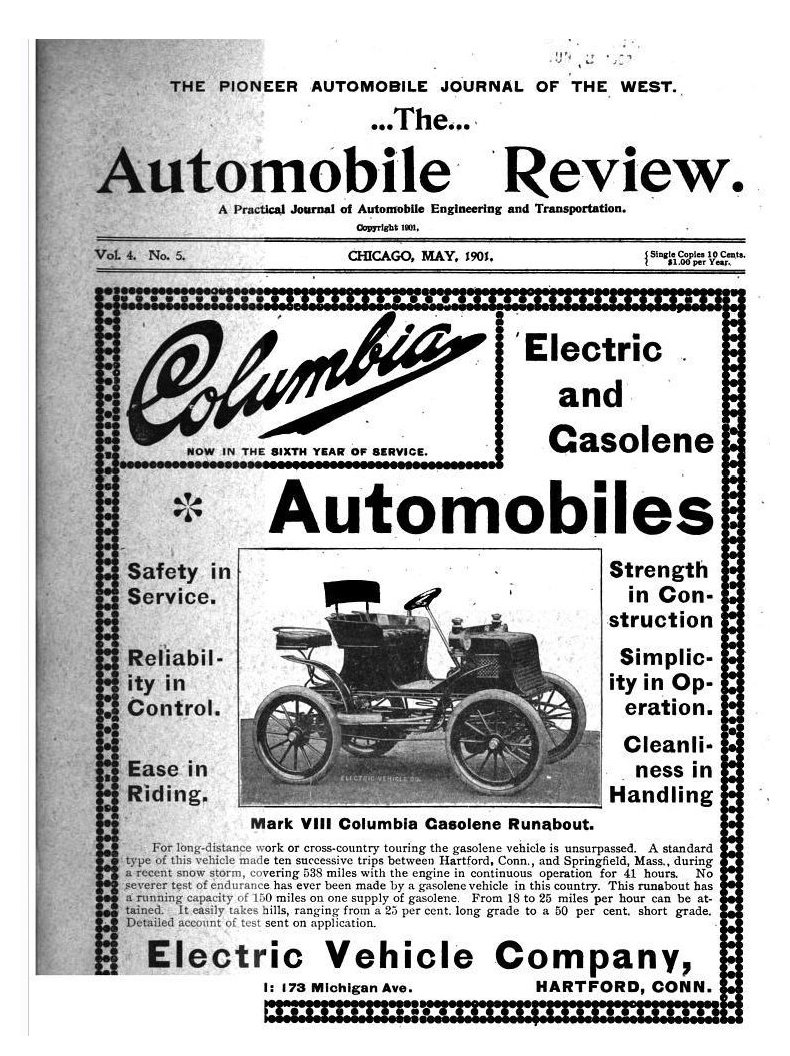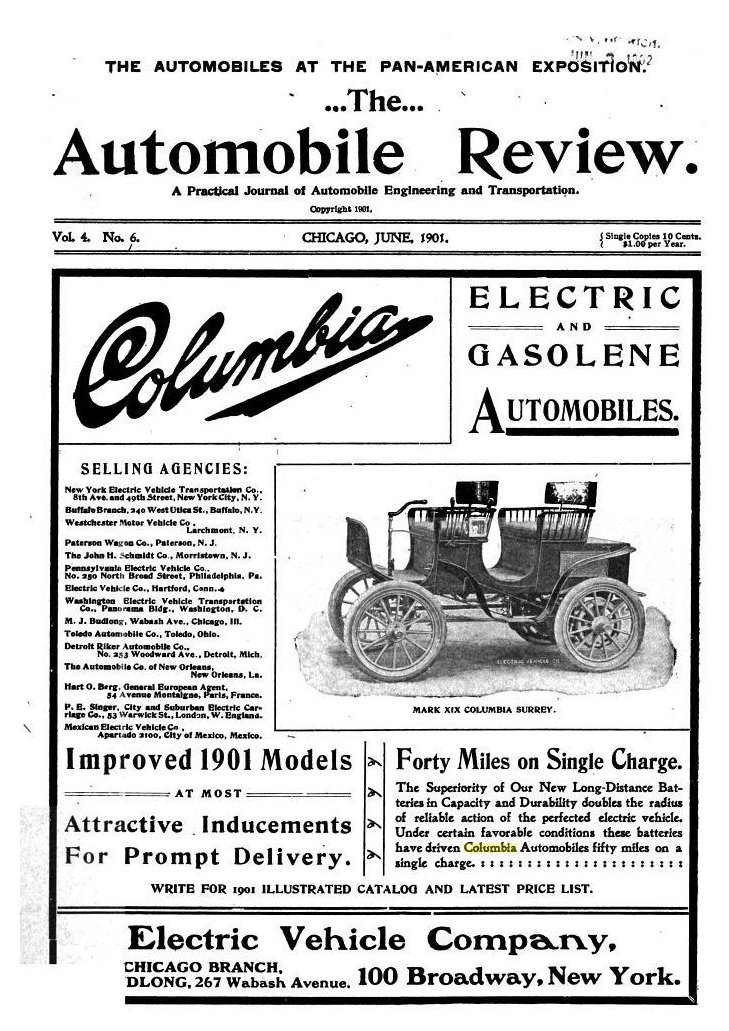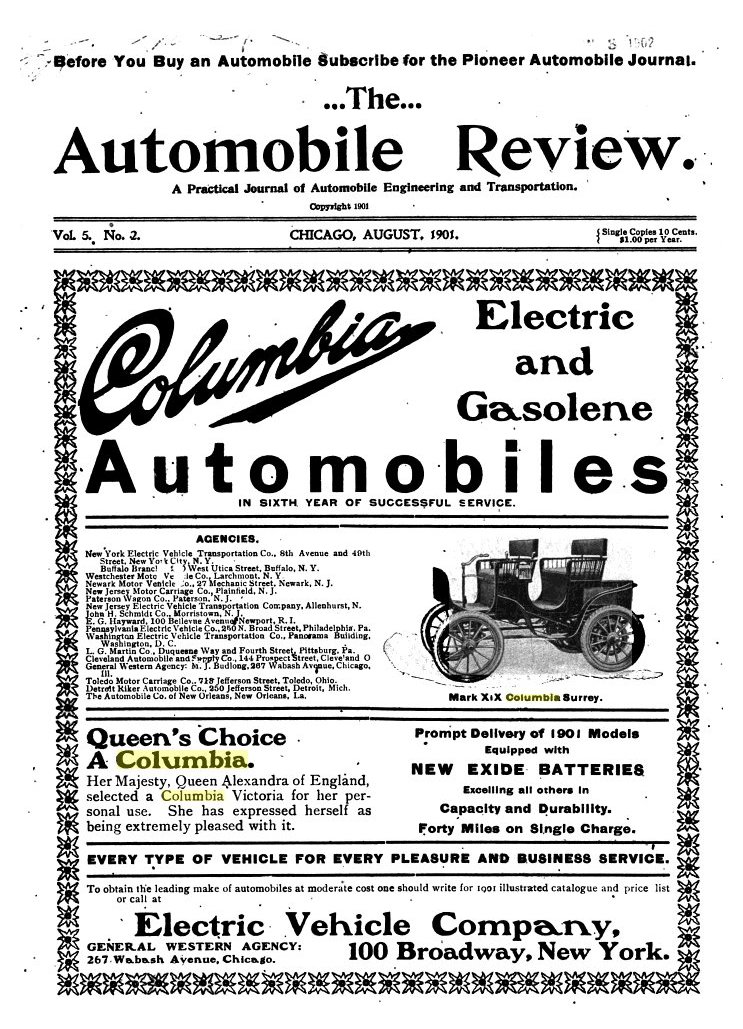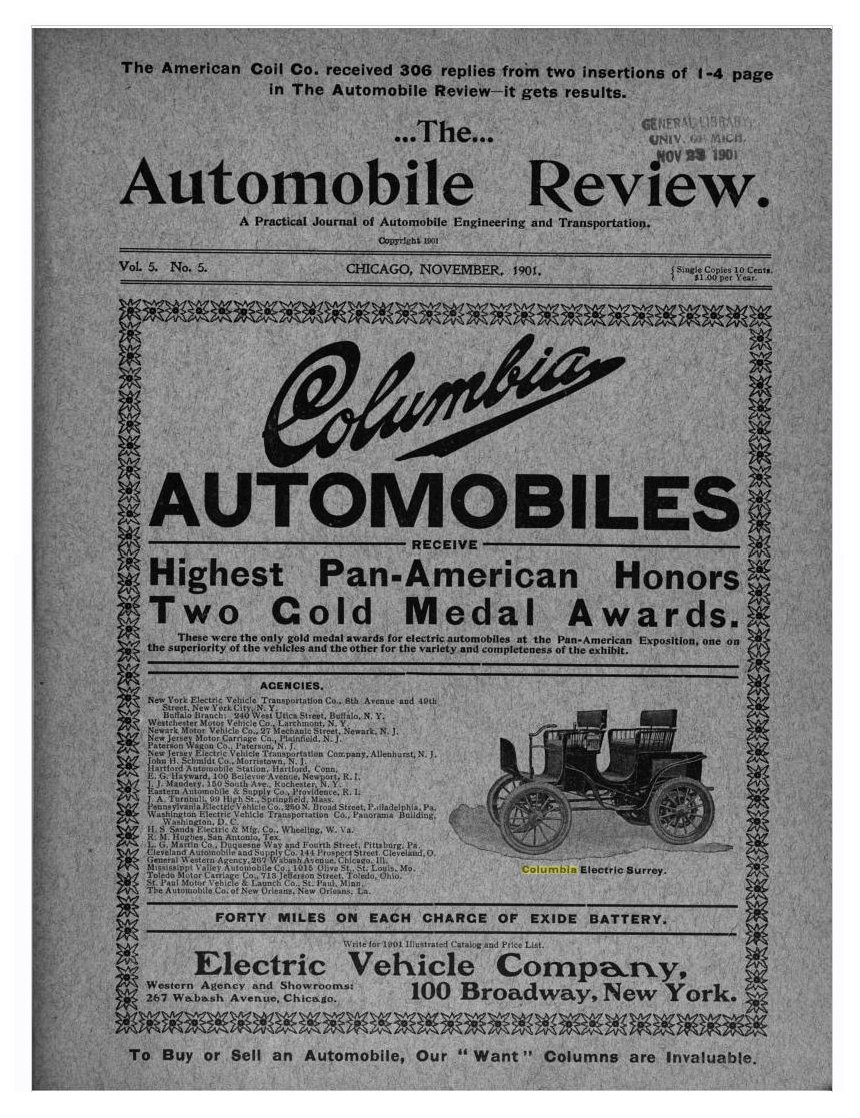 * * * * * * * *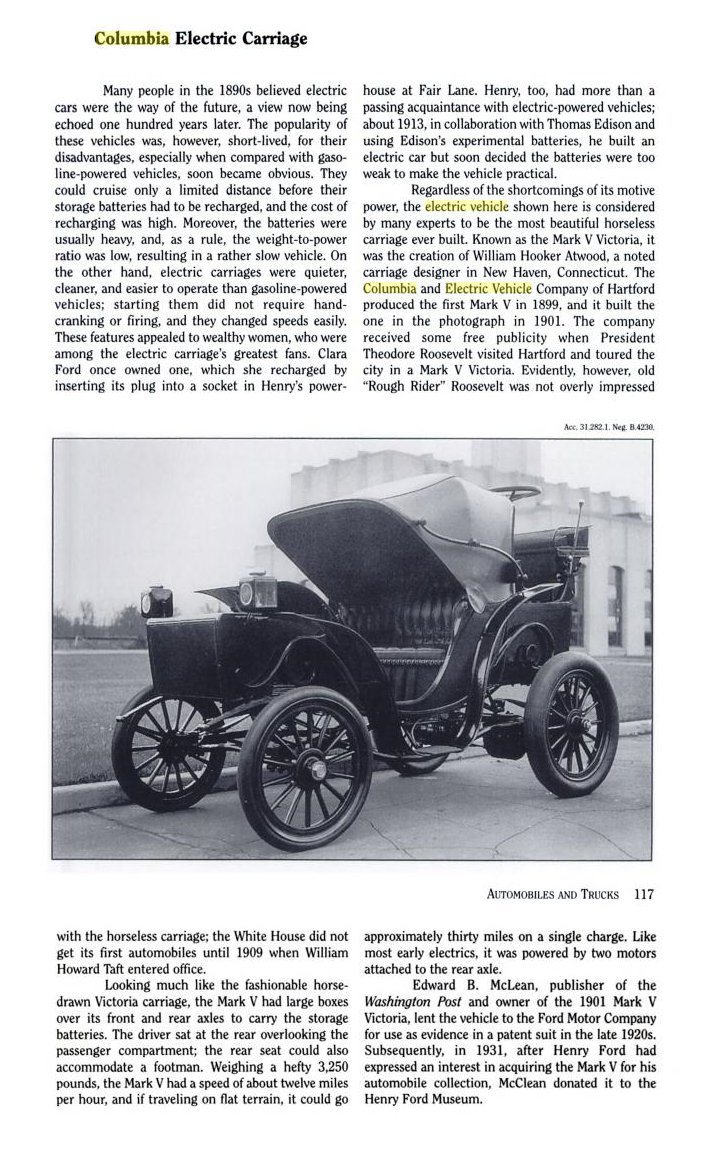 To return to the previous page,
click here